Staff Recommendation: YA Book Suggestions
Amazing books that make you stay up until 3 am on a school night are hard to find. Well, say goodbye to your troubles because this list won't introduce you to just a few "good books" but the best of the best that you could ever wish to stumble upon! (You're welcome in advance.)
Carry On by Rainbow Rowell 
10/10 (LGBT, Young Adult Fiction, Fantasy)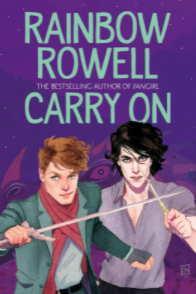 Let's start with my favorite book of all time. I introduce to you Carry On, the better version of all the Harry Potter books you could read. If you're a Harry Potter fan then get ready to be converted into a Simon Snow fan. 
The Protagonist, Simon Snow is a wizard with an excessive amount of power that he doesn't know what to do with. The only problem, he's pretty terrible at magic. As he goes through his final year at Watford School of Magicks in the UK, he has to deal with several predicaments already. A bad break up with his girlfriend, living up to the expectations that come with being the Chosen One, his destiny in defeating the evil monster known as the Humdrum, and not to mention his missing nemesis and suspected "vampire" of a roommate, Baz Pitch. 
The characters, the plot, the blooming romance, and the world inside the book captivated my attention from the very beginning. Do yourself a favor and be a part of Simon Snow's journey as he faces each crisis that's thrown his way. 
The Grandmaster of Demonic Cultivation by Mo Xiang Tong Xiu  
10/10 (LGBT, Young Adult Fiction, Fantasy)
Let's continue with my next but equally favorite book that I have ever read throughout my sixteen years of living. The Grandmaster of Demonic Cultivation, the book that'll make you laugh, cry, sob, hyperventilate and finally smile as you reach the end of an epic tale that will forever be a part of you. There's been many ups and downs as I read this beautiful piece of literature until seven am during a summer night. To say this will be your next obsession is an understatement. This book will be the end of you.
Wei Wuxian, a cultivator who's known to be the genius of his generation, has slowly started to rise to power through the arts of demonic cultivation. As he roams the world, he leaves behind chaos and destruction in his wake. Hated and feared by millions, the powerful clans of the cultivation world are able to stop his reign of terror by killing him. However, thirteen years later, he awakens in the body of a supposed lunatic who sacrificed his soul for Wei Wuxian to have his body. With the opportunity to live a second life, he is set on escaping his past but is unfortunate enough to encounter his arch nemesis Lan Wangji, the powerful and esteemed cultivator. Despite his objections, the two set out on a journey to unravel a decade-long mystery that involves fighting ghosts, demons, and even cultivators.
I don't think there are any more words necessary to convince you to read this masterpiece of a book, so we'll leave it at that.
The School for Good and Evil by Soman Chainani 
9.8/10 (Young Adult, Fiction, Fantasy, Romance)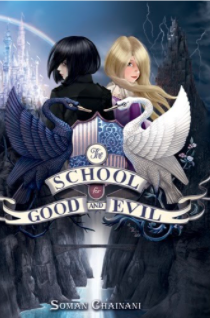 One thing I remember about this book was that I was always excited to turn the page. As I read on as the story progressed, I never could have expected it to become even better than it already was. If I could erase my memory to reread any book, it would be this one. I truly felt that I could envision the story in such detail in my mind. I was a part of this world, and I loved every part of it. 
Every few years, the School Master chooses two children to kidnap to the School for Good and Evil. Sophia and Agatha, two complete opposites who against all odds, are best friends, are the unlucky ones this year when they finally discover where the lost children of Gavaldon have gone. However, for Sophie, the School for Good has always been her dream. Her pink dresses, glass shoes, perfect appearance, and love to do good deeds makes her the perfect fit. In contrast, Agatha would like nothing more than to live with her bald pet cat in her home at the cemetery, dressed in her black frocks with her greasy hair and her strong dislike of people. However, unlike what they would expect, their roles become reversed as they enter the school that's the complete opposite of their persona. Sophia in the School for Evil and Agatha in the School for Good! As they enter a world full of magic, princes, witches, curses, fairy tales, and more, they wonder how such a mistake could have occurred.
Shatter me by Tahereh Mafi 
9.5/10 (Young Adult, Fiction, Fantasy, Romance)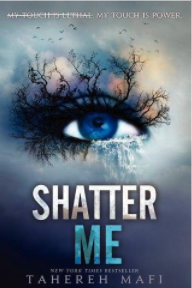 It has been a while since I last read this book but for some reason, I remember it as if I'd read it yesterday. The plot is amazing— but what's more amazing is how the author chooses to write this book that makes it stand out from the rest in its own unique way. The author's choice of words and how she delivers it to the reader puts such emphasis on the story that I guarantee that you will immediately recognize what I'm describing once you read the book. 
Juliette has not touched anyone in 264 days. More like she can't, because the last time she did, someone died because of her. With a touch that is fatal to anyone who comes in contact with her, she is locked up by The Reestablishment who don't have the time or interest to deal with her when the world is falling apart and on the brink of war. However, when someone suddenly intrudes on her tiny space and becomes a part of her consistently repetitive days, she realizes that her life is about to take a sudden turn; especially when people in power want to use her for their own benefit. Will Juliette remain a tortured soul in a body she perceives as a weapon or will she choose to be a warrior?
The Darkest Minds by Alexandra Bracken
9/10 (Young Adult, Fiction, Fantasy)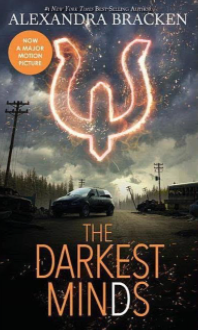 I don't know if you watched the movie, but I apologize if you did because as always, it will never compare to the book. Get ready to be a part of an alternative world that you wish you were a part of. 
As America faces a mysterious disease that has killed most of the children, the ones who survived aren't as lucky as they seem. With frightening abilities as a result, the government and society fear these new emerging powers that the young have gotten a hold of. Ruby is unfortunate enough to be one of the survivors who not only develops abilities but the most dangerous and powerful out of them all. Seen as a threat, the government sends her off to a "rehabilitation camp" known as Thurmond. Despite keeping the extent of her powers a secret, the truth comes out, forcing her to escape. As she is on the run from the government hunters, she encounters a group of kids in a similar situation. Together they set off to find the safe haven, East River, that may be the home they have always hoped for. However, is such a dream attainable in a society that will do anything to use these kids for their advantage?
Rites of Passage: 
If you're new to reading and are just starting out, then I suggest you start with these Rite of Passage books. Every reader has read these books. They are the originals, the first books on earth, the ancestors of all the fantasy, dystopian, romance books you're reading. And if you're already a big reader and haven't read these books before, then I'm questioning what you have been reading up until now. 
Harry Potter

by J.K Rowling
The Hunger Games

by Suzanne Collins
Divergent

by Veronica Roth 
The Selection

by Kiera Cass

I hope this list helped you discover the book for you. Have a great time reading! 
Leave a Comment
About the Contributor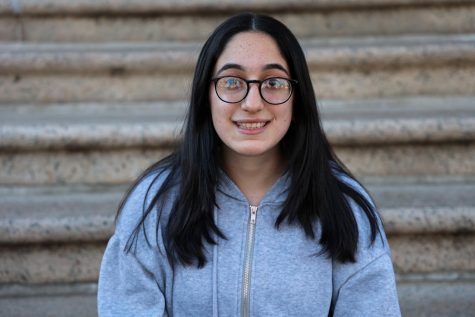 Maya Mishan Ezroni, Managing Editor
Maya Mishan is a managing editor for Guide Post. She has a passion for writing, art, and social justice. She puts these passions to practice by being an...