Girls Varsity Soccer Team Wins Conference
The girls varsity soccer team ended their recent season on a high by becoming conference champions for the first time in 24 years.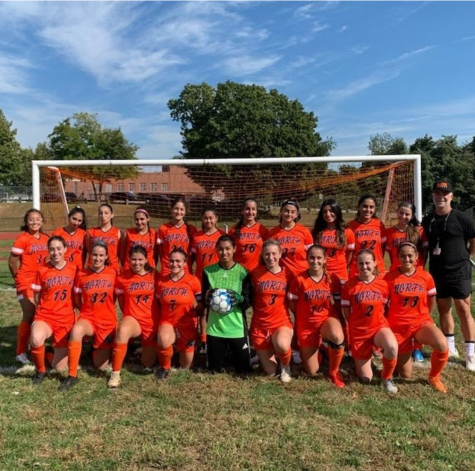 As well as becoming conference champions, the team was able to complete their season undefeated. The team was led by captains Adelia DeRose, Ally Katchis, Aliza Lustbader, and Sophie Mirro.
Coach Connolly, the team coach, reflected on this astounding season: "it was an amazing year with incredible girls who were led by 9 seniors. Overall, it became a very cohesive family" said Connolly.
The team first played two games against Sewanhaka and dominated both games, winning each one 3-1.
From there, the team was able to take home 6 wins in a row, crowning them conference champions and building their way to the playoffs.
The girls varsity soccer team took home the title of conference champions for the first time in 24 years.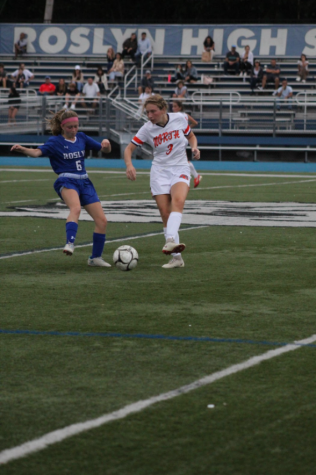 Shirin Zauber, sophomore stated that "it is a really amazing victory for the girls varsity soccer team and our school should be very proud especially after not having won the conference in 24 years."
Throughout the season, senior Adelia DeRose led the team with 15 goals and 8 assists.  Sophomore Gabby Feder, followed with 10 goals and 6 assists. Senior May Tun, goalie, kept the team at ease on their half of the field with 34 saves.  The team had an incredible total of 43 goals throughout the season.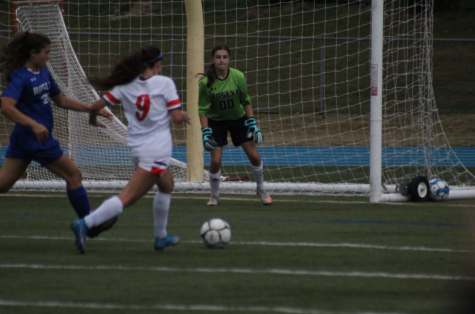 After playing their final game of the season, the team anxiously awaited to hear the outcome of a game between Roslyn and Roosevelt.  The team had played Roslyn twice before and tied both games.  Roslyn had also maintained an undefeated season and the results of this game would determine the first place standing in the conference.  The game ended in a tie and the team was overjoyed to hear that they had won the conference.
Feder, North's second leading goal scorer, reflected on the improvement that the team had made since their previous season: "I think that the improvement we made this year was remarkable.  Last season the girls varsity soccer team had not won a game.  This year we went undefeated with a conference championship."
The team then went on to participate in the playoffs but unfortunately lost 5-0 to Bellmore.
Leave a Comment
About the Contributor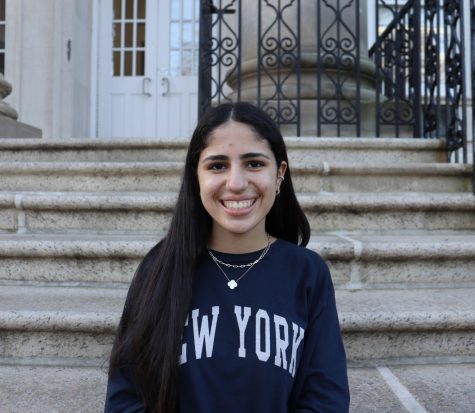 Justine Khadavi, Associate Editor
Justine Khadavi is one of Guide Post's associate editors. She is the secretary of the Pre-Med and Dentistry Club and she is also an active member of...