Residents Hospitalized After Fire in Local Apartment
Multiple residents were sent to the hospital after a fire broke out at 15 Clent Road, a three story residential building, on the eve of  December 30th. A number of fire departments were called to the scene to help, including Great Neck Vigilant, Great Neck Alert, Manhasset Lakeville, New Hyde Park, Port Washington, Roslyn Rescue, and Alberson FD.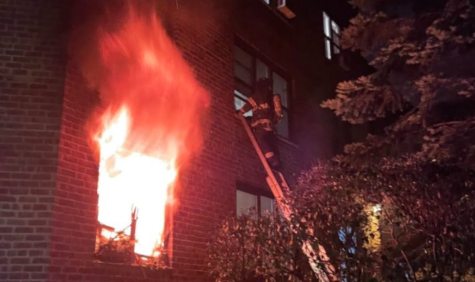 According to the Manhasset/Lakeville Volunteer Fire Department's website, a "Signal 10" was transmitted for a working fire and several mutual aid departments were requested to the scene. Fire crews simultaneously worked to evacuate the building, extinguish the fire and vent, and to search all of the apartments while EMS established triage and began treating numerous patients. The fire had spread quickly as a result of the contents of the room where it started being highly flammable, as well as smoke spreading quickly throughout the building. A total of three patients were transported to an area hospital as a result of smoke inhalation and burns, and nine were treated and released from the scene for smoke inhalation as well.
Deputy Fire Department Chief Joe Antonelli described being in the fire as difficult, saying "The smoke was so heavy, it truly required having our heads close to the floor in order to see the fire ahead." He went on to mention that firefighters do train for this situation for this very reason, and further adds that " The best way to picture it is to imagine being able to feel the heat of a fire and moving towards it without being able to see the large orange glow until you're almost on top of it. The sense of feel becomes most important while searching for victims and finding the path to the fire."
As a result of the fire, a dozen people were displaced, including former firefighter Brian Levings and his wife Jill, who lost both their home and personal belongings. A GoFundMe was set up to help them rebuild their lives, and has so far been extremely successful, raising over 70,000 dollars.  All those displaced have since received help from the Red Cross. Antonelli added that "the emotional toll of it being a member's home is one that many of us, myself included, have never experienced", and as a result, this fire had a more significant impact on the crew. 
The RedCross offers a number of safety precautions everyone should be aware of to help prevent fires, including:
Installing smoke alarms on every level of your home, inside bedrooms and outside sleeping areas. Once a month check whether each alarm in the home is working properly by pushing the test button, and replace batteries in smoke alarms at least once a year. Teach your children what smoke alarms sound like and what to do when they hear one.
Ensuring that all household members know two ways to escape from every room of your home, and where to meet up outside..
Practicing your fire escape plan at least twice a year and at different times of the day. Practice waking up to smoke alarms, low crawling and meeting outside. Make sure everyone knows how to call 9-1-1.
Considering getting escape ladders for sleeping areas on the second or third floor. Learn how to use them, and store them near the windows.
Besides what the RedCross advises, Antonelli emphasized the importance of ensure that a the door is closed after evacuating a space that is on fire, saying "While it's inevitable that the door will need to be opened during the firefighting operation, a closed door stops the spread of smoke and fire while the fire department is en route, which is a true life saver."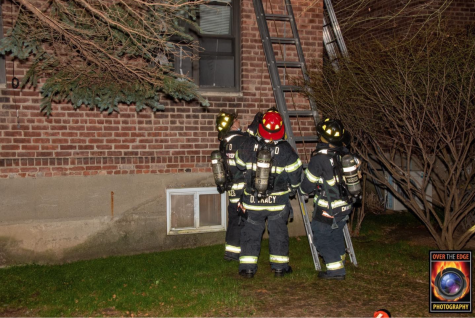 Leave a Comment
About the Contributor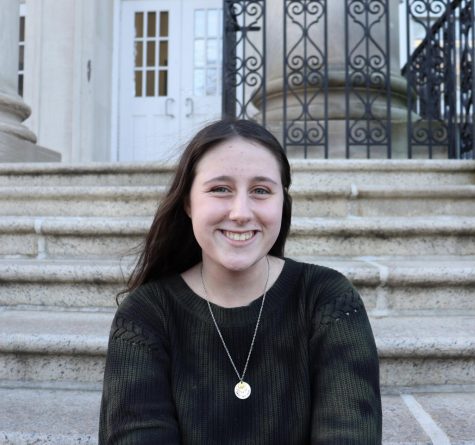 Ava Hoffman, Managing Editor
Ava is one of Guide Post's managing editors. She can typically be found at rehearsal, with her friends, or learning everything there is to know about...