Letters for Rose: GNNHS Chapter
A new emerging club, Letters for Rose, was welcomed into North this year and has made a meaningful impact on the community. Letters For Rose is an international organization that aims to reduce loneliness among elders during the COVID-19 pandemic by creating and sending out customized letters, art, and donations for local nursing homes. The organization was founded and is currently staffed exclusively by high school students, with over 400 chapters located internationally. 
The Letters for Rose club at North has gathered over 150 members within the first few months of being created. Many were drawn to the club with hopes of making a difference in the lives of the elderly.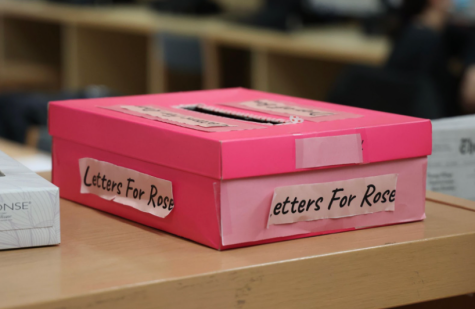 "I've always enjoyed working with the elderly and putting smiles on their faces. Letters for Rose allows us to do that with letters which I truly enjoy. I hope to make the elderly happy and continue doing a good deed to individuals in my community," said junior Kyleen Kalimian. 
In addition to the sentimental value the club has on students, it also offers academic advantages. "Being part of the Letters for Rose Club stood out to me the most because it helped the elderly in our town. This club offers so many good opportunities to provide aid for those who need entertainment in the atriums," said sophomore Valerie Tabaroki. "Not only does this club help others, but it also has perks for my academics in school. Each letter handed in counts for one hour of community service, and each drawing counts for thirty minutes of community service. The Letters for Rose club has helped me grow academically and socially."  Though having made quick progress, the club was by no means created overnight. "We joined multiple zoom calls, met with many other people in Letters For Rose, and developed our leadership positions. We found an amazing advisor, Ms. Albertelli, and started promoting our club everywhere," said junior Brielle Nassi, vice president of the club.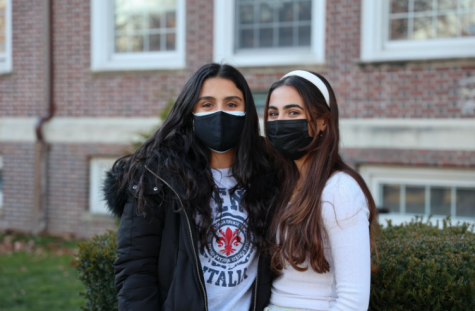 The club meets once a month in order to focus its attention on the creation and distribution of artwork and letters to nursing homes throughout the Great Neck area. Letters for Rose has rounds each month, each with its own specialized theme, where letters and artwork are placed in the drop-off box in the library. The box is then brought to the Atria Park in Great Neck, where the letters are distributed among the elderly people. 
"Our future plans for the club include partnering with more nursing homes, growing the club in the school, having Volunteers of the Month, and creating a positive impact on the community, " said Talia Nazarian, president of the club. Leila Bakhshi and Talia Nazarian, the presidents of the club, designate time each month to review letters of the round to ensure they are personalized and high quality for the elders on the receiving end.
Leave a Comment
About the Contributors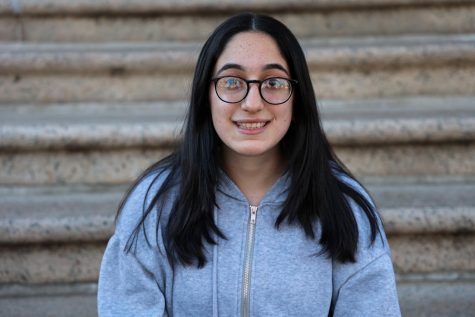 Maya Mishan Ezroni, Managing Editor
Maya Mishan is a managing editor for Guide Post. She has a passion for writing, art, and social justice. She puts these passions to practice by being an...
Rebecca Bernstein, Managing Editor
Rebecca Bernstein is one of Guide Post's managing editors. She is an avid competitive figure skater, and would be more than delighted to show off her...