Profile: A Librarian's Tale
The school library is among the most frequented locations on campus. But have you ever questioned who actually runs it? Mrs. Cooper has been the librarian at North for the past 20 years, and her story is both fascinating and inspirational.
Growing up in New Hyde Park on Long Island, Mrs. Cooper always wanted to raise her family in a more tight-knit community. "My husband and I really wanted a central town where people gathered and saw each other and a town with great schools," Mrs. Cooper said. The perfect place for this, she realized, was Great Neck.
Mrs. Cooper and her husband, who was also her high school sweetheart, raised their children in Great Neck. Her children attended E.M. Baker Elementary School. Mrs. Cooper established a career in nursing through many years of schooling, which perfectly represents her hard-working character. 

In her spare time, Mrs. Cooper volunteered to work at the library at E.M. Baker. She then discovered her passion for working with children and in an environment that she loves — the library. "Working as a librarian incorporated so many of the things I love," Mrs. Cooper said. "I love to read, I love research, and I love working with kids."
After hours of nursing a day, Mrs. Cooper went to school to earn her master's degree in library information science and since then she has devoted the past 20 years to working as a librarian.
There is so much more that goes into being a librarian than one might expect. In high school, Mrs. Cooper strives to cultivate a love for reading in the worlds of fiction and nonfiction literature. Also, she teaches and assists students in accessing resources and analyzing information. "Since I became a librarian there is just such a flood of information, and it is really important for people to be able to access what they are looking for and integrate it to find answers to their own questions," Mrs. Cooper said.
Of course, Mrs. Cooper also wants to help students and even teachers discover their own love and passion for reading. She believes that to not like reading simply means that one is just reading the wrong books.  
On top of being a dedicated librarian, Mrs. Cooper is also the advisor for several clubs, and consistently gives back to her community and those in need. As an advisor for North's book club, All Booked Up, Mrs. Cooper guides book discussions and participates in many book drives. She also advises Teens For Tomorrow, a club focused on everyday acts of charity.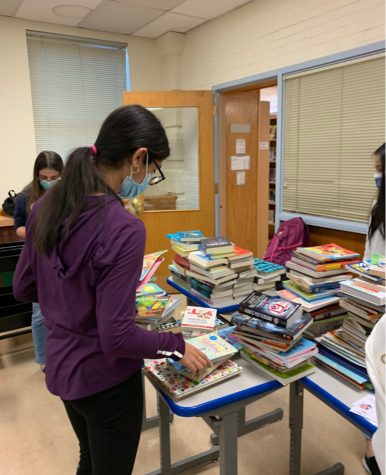 "I love that I get to know students through even just advising them on their reading and I've gotten to know some kids so well through reading, writing, and extra curriculars," said Mrs. Cooper.
Brooke Bakhshi, a junior and member of the student book discussion, shared her thoughts of the atmosphere in the club. "I love being able to have intelligent discussions with the group about the books we read," she said. "Also, Mrs. Cooper is very involved in the club and knows how to make all members feel welcomed."  
Along with making new and experienced readers feel welcomed, Mrs. Cooper shares her love for reading with the group and incorporates her vast experiences and knowledge into discussions. "I love biographies… they are actually the reason I love reading, specifically the Diary of Anne Frank," Mrs. Cooper said when asked what her favorite book is, "I was just so drawn to her strength and resilience, and it really taught me that I want to learn about other people and their stories"
Mrs. Cooper expressed an inspiring philosophy. "Stories are just such an important part of our human experience. The ones we tell, the ones we read, the ones we hear. That's what informs us of who we are," she said, and her's is certainly an example of an inspiring and memorable one. 
Leave a Comment
About the Contributors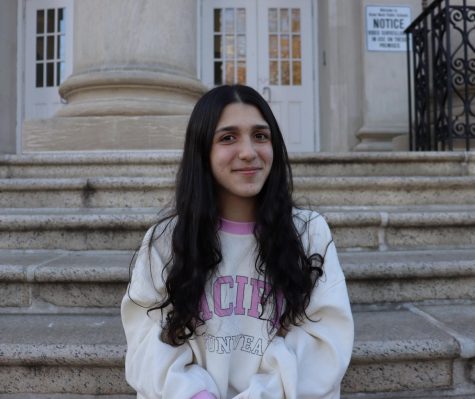 Amanda Lavian, Editor in Chief
Amanda Lavian is one of Guide Post's managing editors. She runs with Great Neck North's cross country and track teams. She also enjoys playing softball...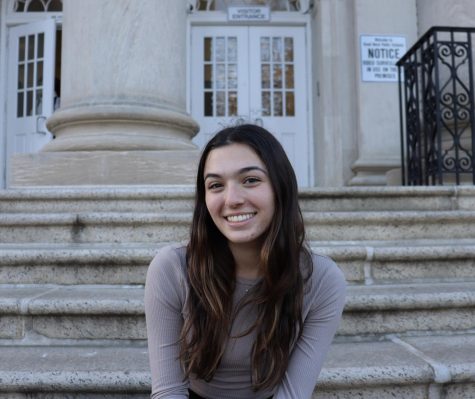 Ava Assaraf, Editor in Chief
Ava Assaraf is one of Guide Post's managing editors. She is a varsity swimmer and runner and loves to read in her free time. She is president of of NHS's...