Lunar New Year 2022: The Year of the Water Tiger
Characterized by money-filled envelopes, intricate decorations, and—most importantly—good food, Lunar New Year marks a time of celebration for most East and Southeast Asian cultures to honor deities and pay homage to their ancestors. In particular, 2022 marks the year of the water tiger, signaling a new start for everyone.
Lunar New Year marks the beginning of the lunar calendar, which is divided into moon cycles. Each year is represented by one of twelve animals, cycling through the rat, ox, tiger, rabbit, dragon, snake, horse, goat, monkey, rooster and pig. The year of the water tiger occurs every 60 years and represents action, risk-taking, strength, building relationships, variation, new developments, and more.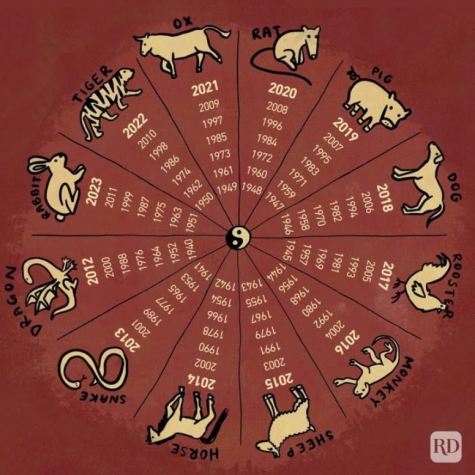 The way Lunar New Year is celebrated differs depending on the culture, but most cultures clean their house to get rid of lingering spirits and welcome good luck for the new year. Whether banners are put up on the outside of the house or rituals are done to honor ancestors depends on the household, but the uniting factor of the celebration is that every family celebrates with a large dinner, although the food that is eaten differs.
The Chinese, Korean, and Vietnamese are three of the many cultures that typically celebrate Lunar New Year. All three have traditional outfits that are worn on Lunar New Year. It is also common for people to give money-filled envelopes to children in all three cultures, however,  the envelopes are white instead of red in Korean culture. Chinese households tend to eat fish, rice ball soup, and rice cakes, and some even tuck in clean coins into dumplings for good luck. Vietnamese families eat from five-fruit platters to honor their ancestors, consume snacks, and eat bánh chung, which is a Vietnamese rice cake. They also decorate their homes with kumquat trees and flowers. Koreans play traditional Korean games, participate in bowing ceremonies to honor their elders and ancestors and eat tteokguk, a Korean rice cake soup.
"My favorite dish I ate this Lunar New Year was fish and lobster. It was cooked in a seaweed, duck stock, and soy sauce broth, and I enjoyed eating it together with my family," said junior Taikary Jiang.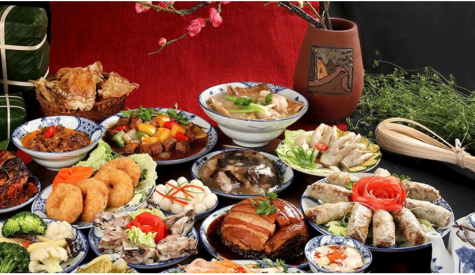 "In China, it's also a tradition to light firecrackers and fireworks, but it's more difficult to do here. I remember the whole sky would be filled with them all night [back in China]," said junior Julie Sun.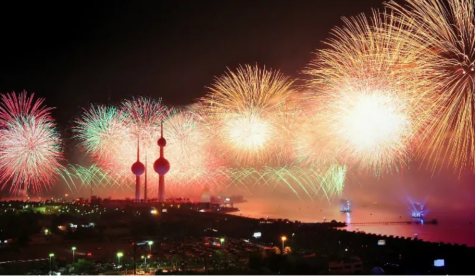 Celebrated worldwide, Lunar New Year is one of the biggest celebrations to East and Southeast Asian cultures such as the Chinese, Korean, and Vietnamese. As the year of the water tiger, 2022 marks a new, unpredictable chapter of our lives that is sure to bring great changes for all.
Leave a Comment
About the Contributor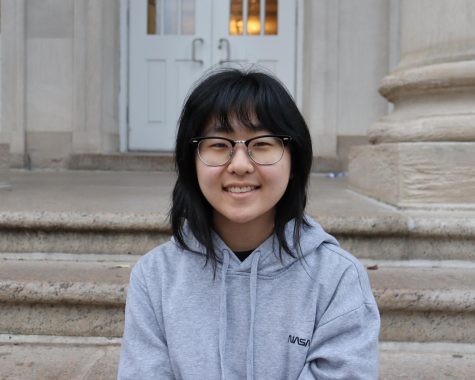 Hwi-On Lee, Senior Copy Editor




Hwi-On Lee is one of Guide Post's copy editors. She is currently a member of the Science Olympiad Club and an officer of the Astronomy Club and...