North's Outstanding Opera Premiere
A triumphant return to the Stage for North High's impressive opera program!
North High performed its first live opera in two years: Tales of Hoffmann by Jacques Offenbach. Everyone was thrilled to see such a wonderful spectacle performed on February 11th and 12th.  North students  showcased the amazing musical voices and talents.With a cast of almost 20, musical accompaniment by Dr. Pamela Levy and direction by Robert Stivanello, it was a performance to remember.
The opera tells the story of Hoffmann, a lovelorn young man in Germany who, in a bar after seeing a beautiful ballet, proceeds to tell his friends stories about the three major loves of his life. Each story forms a separate act. The first love is Olympia, who turns out to actually be a robotic doll.  The second love is Antonia, a singer with a beautiful voice but one who is cursed because singing will lead to her death. The final love is Giulietta, who does not return his affections. At the end of the story it is revealed that all 3 loves are in reality facets of the ballet dancer Stella.  
Performances were strong across the board and universally praised.  One notable highlight of the performance was the Act Two aria sung by Sara Rafaeil, who played Olympia. The Aria, entitled Les Oiseaux Dans La Charmille, earned thunderous applause from the audience.
This was a challenging production to stage, but actor Maverick Williams was very complimentary of the direction. "Mr. Stivanello knows everything about everything," said Williams. "The fact that we did this in two months is just incredible, especially because we are teenagers, and we have to rise to the level of adults."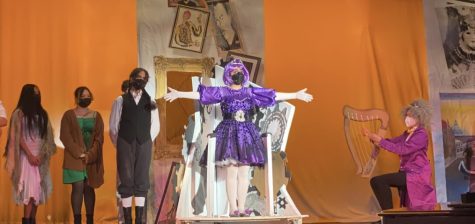 It took a tremendous amount of work to stage an opera, especially one in a foreign language. The production used projected supertitles to help the audience follow along. 
"This was the first real opera production at North High," said Dr. Levy. "We began four years ago with a semi-staged production of Don Giovanni, and then almost mounted a production of Carmen, which had to be canceled because of the pandemic. Last year we presented a virtual production of the Marriage of Figaro, which was challenging but rewarding. This was a wonderful experience for our students because they could finally perform on stage with costumes, sets, drops, sound, light, and everything that goes into a real production!"
The students and performers agreed it was worth the extraordinary effort. Performer Kajal Ramphul said, "I loved seeing how everything came together. We worked so hard as a cast, and everyone contributed something huge to the final production!" Stage Crew member Nina Zar agreed. " I really enjoyed getting to work on costumes with my friend Emily [Hyman], and while there were some challenges, it was a positive experience overall," said Zar.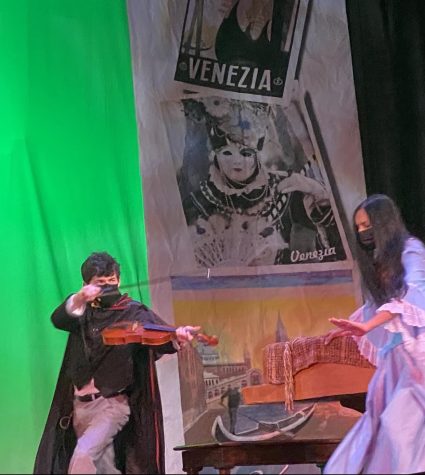 Chantal Sadighpour mentioned that "with timing, it was a challenge, but we got more comfortable over time and created an amazing show?"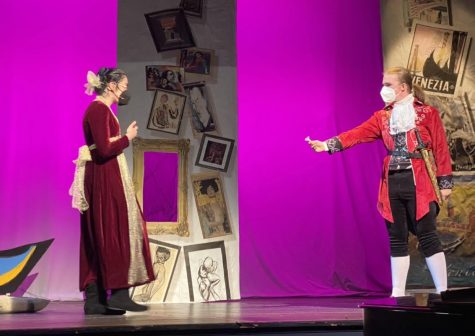 The ability to stage such challenging and sophisticated productions is one of the things that separates North's Arts department from other schools.  The operas will continue to be a yearly musical tradition and already everyone is excited and awaiting the next one to come!
Leave a Comment
About the Contributor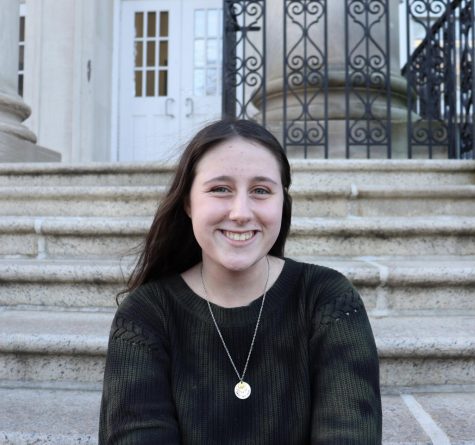 Ava Hoffman, Managing Editor
Ava is one of Guide Post's managing editors. She can typically be found at rehearsal, with her friends, or learning everything there is to know about...