Behind the Scenes of Samantha Stashower
Junior Samantha Stashower, a round-four finalist in the New York Times Personal Narrative Contest, elaborates on the inspiration behind her piece.
You may have seen junior Samantha Stashower performing in one of the school plays, contributing to one of your classes or clubs, or passing between classes. But, if you took the time to really get to know her, you would realize that she is far more than just an average student. 
Samantha, also known as Sam, loves the outdoors and working in nature.
She went to Cedar Lake Camp in Milford, PA for the past three years and chose to play archery. Being known on the archery field helped her acquire her summer job for the past couple of summers. She was able to help cultivate the same love she has for archery in the younger kids of the camp
This experience later translated into her writing piece for the NYT Personal Narrative Contest, in which she made it to the fourth round of finalists. She wrote about her experience from the past two summers of teaching kids in doing something she loves.
"My story was about hope and accomplishing something which are both really important to me," Stashower said.  "On the morning that the results came out, my friend texted me at six A.M. and asked me if I had seen the results and when I looked, I was really surprised."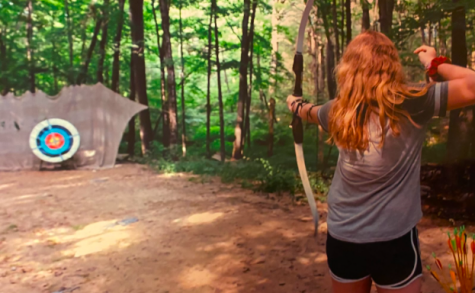 However, this success was not too shocking, as she has done a lot of practice with this type of writing assignment in Community School (CS). 
While sharing her writing with her English class, she received positive feedback. "It made me more confident in my writing and made me think I had a slight chance," she said. 
But she still had slight doubt that she would get in because she had heard all the amazing narratives of her peers in her CS classes. 
So at just four years old, Sam already knew that the career she wanted to pursue had to do with the outdoors and animals surrounding it. "I've wanted to be a vet ever since I was a child," Sam said. "I love animals so much, and being able to help them makes me feel useful."
Sam volunteered at the Hofstra Vet Program for four years, where she worked with various different animals including dogs, cats, lizards, turtles, and horses.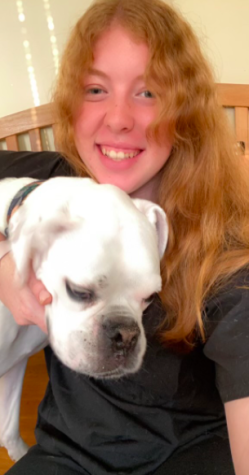 "We did things as small as grooming pets to help a horse give birth," Sam explained. She then decided she wanted to become even more involved, so she applied for a job as a veterinary technologist or vet tech for short. 
"I was very excited when I was offered the job," Sam said. "When I saw a surgery for the first time, I found it so fascinating and cool."
As a vet tech, Sam monitors surgeries and helps out by handing the surgeon materials. She also uses the time to observe the surgeon and gain knowledge on what it takes to become a veterinarian. There is nowhere else she would rather spend her free time. 
Sam's experiences and love for animals have her set on going to veterinary school after high school, though she is still searching for a school to meet her needs. She is also hoping to intern at a veterinary program at a university over the summer to further expand her knowledge.
Samantha's caring and adventurous nature has guided her life and will continue to in her future endeavors.
Leave a Comment
About the Contributors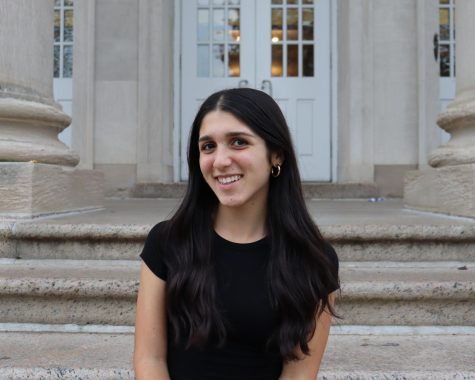 Amanda Lavian, Editor in Chief
Amanda Lavian is one of Guide Post's editors in chief. She runs with Great Neck North's cross country and track teams. She also enjoys playing softball...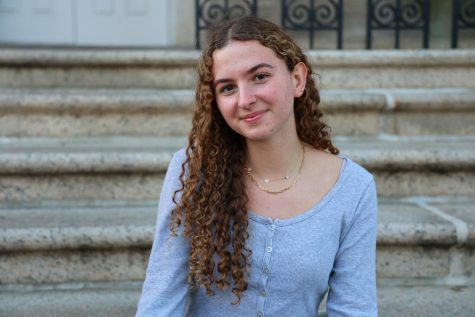 Salome Assaraf, Senior Managing Editor
Salome Assaraf is one of the Guide Post's managing editors. She enjoys being a part of the Varsity Swim Team and is an active member of many clubs, including...