Cloud Observing: Assisting NASA Here at North High
Did you know that students at North High have been assisting NASA, the National Aeronautics and Space Administration, by simply taking pictures of the sky?
That's right! Students enrolled in Science in Our World, one of North High's elective courses taught by Ms. Widawsky, have been taking pictures of the clouds using NASA's application called GLOBE Observer to confirm the data collected by satellites in space.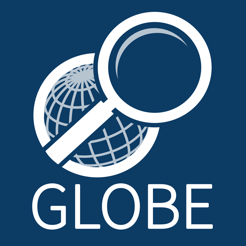 GLOBE Observer is a method by which students and members of the scientific community could collect data to keep record of changes in the environment in support of Earth system science research and analyze data attained by NASA's satellites.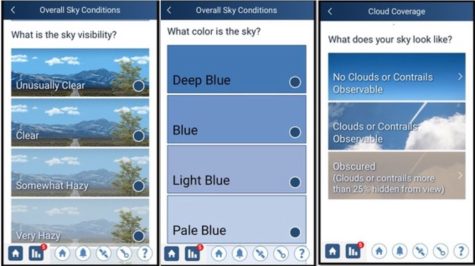 "The purpose of this is for NASA to confirm if the satellites in the sky are correct," Widawsky said. "The satellite in the sky is revolving around, moving so fast and so much is happening at once, so this data is sent to NASA."
This data is useful in predicting weather patterns and climate change in the future.
Widawsky educated her students on how to use the program. 
"You first click on this app and then it asks you for the date, time, and location, so this could match the satellite that is actually orbiting the sky and looking down at us," Widawsky stated. "Then you take a picture of the sky straight up and down."
Widawsky also gives her students questions to think about when they go outside to record their observations. 
"We are looking for: what kind of clouds are in the sky that day, if it's clear or obscured, if the sky is blue or is it completely blocked out by clouds, can we see the sky," Widawsky stated.  "I taught my students we have to look North, South, East and West."
Along with teaching her students how to use the application and what to look for when doing so, Widawsky taught her students the basic information about clouds.
"In the beginning of the year I taught my students about all different types of clouds, all different types of weather, how clouds form, a cloud life cycle, anything you want to know about a cloud we learned about," Widawsky said. 
Widawsky originally learned about the program when she was studying to be a teacher at Queens College.
"If they're teaching this to me in teacher college, then I'm sure they're teaching a bunch of other teachers how to do this with their classes," Widawsky said.
Widawsky reflected on her experience with teaching Science in Our World, a class devoted to studying any aspects of life or the world in relation to science.
"The beauty  of the course is that it is really flexible because I can teach whatever I want," Widawsky mentioned. "It gives me the freedom to teach lessons that I like and think that students would find interesting."
Students in the class also considered their thoughts on the activity and on the class.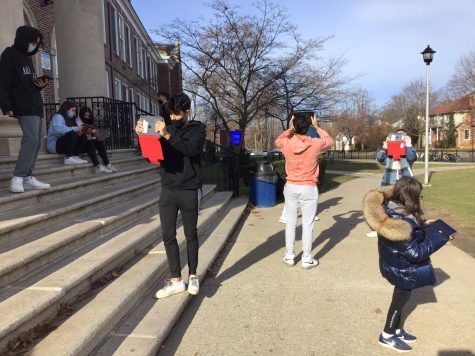 "Ever since I learned about this, every time I go outside I do my own observation of clouds," senior Aryeh Baratian said. "I do this to educate myself further on this topic because it is cool to know about the in-depth information on clouds. This is a very cool experience for me because it feels like I am doing something good. I am giving very important information to NASA."
"From my experience I did enjoy cloud watching because it means missing class time and going outside," junior Jason Azizadeh said.
Widawsky did not take this comment as an offense or an insult, rather she looked at it in a more positive light.
"I actually take it as: we are learning something, we're going outside, we're being helpful, we're learning how to collect and analyze data, but it's in a way that's so much fun that he feels like he's missing class, when he's actually helping NASA and collecting data for them," Widawsky said. "I thought it was cute, so I really enjoyed that."
Widawsky encourages students in the building to take part in making a change in the world of science and technology. 
"It is something that anyone can participate in and it's free with the school email address," Ms. Widawsky said. 
Leave a Comment
About the Contributor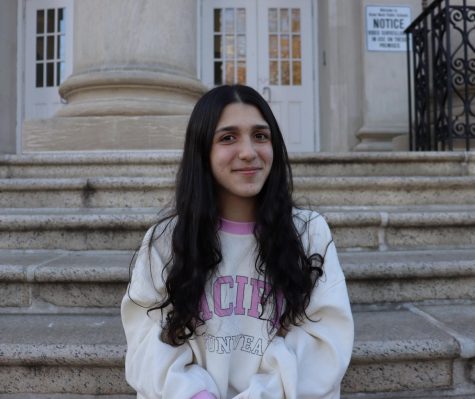 Amanda Lavian, Editor in Chief
Amanda Lavian is one of Guide Post's managing editors. She runs with Great Neck North's cross country and track teams. She also enjoys playing softball...