North's Cross Country Teams Compete at Counties
On October 29th, North High's cross country team ended their season strongly after racing against close to a hundred other runners from Nassau County.
The meet was held at Bethpage State Park, a scenic park that is about a 40-minute drive from Great Neck. Members of the boys' and girls' teams raced on a 5k path.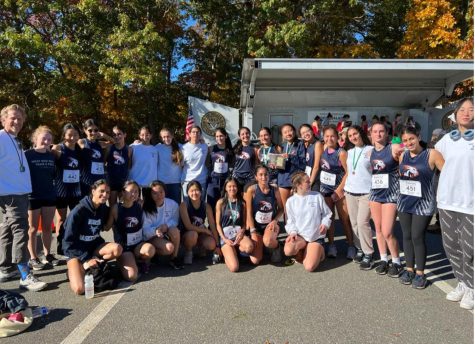 The girls' team placed 4th in their county class and had four all-county runners. From the girls' team, senior Julie Sun, senior Jules Ahdoot, junior Catherine Chang, and sophomore Maya Ohebshalom all earned all-county recognition. Sun ran her 5k in a time of 20 minutes, 46 seconds, Ahdoot ran a 21:27, Chang ran a 20:57, and Ohebshalom ran a 21:17. These speedy times are a reflection of the dedication and hard work that these girls have put in during the past few months. 
Ohebshalom reflected on her accomplishment. 
"It felt so good to know that all my effort and hard work had paid off," Ohebshalom said. "I hope to continue to improve as the years go on."
Many of the athletes accredited much of their success to their dedicated coaches. Coach Bonvo and coach McKenzie trained the athletes throughout the season to ensure they would perform their best at counties.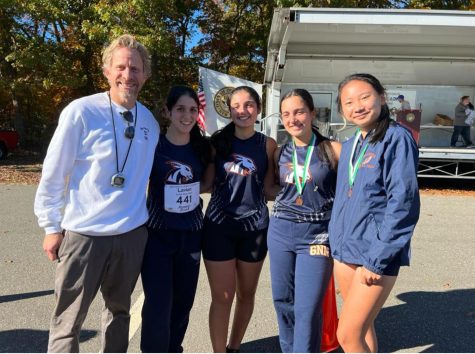 Sophomore Lily Adzhiashvili spoke about the encouragement she received from Bonvo throughout her race.
"Bonvo got us to the line ten minutes before the race and told us to go out of our comfort zones and give it all we got," Adzhiashvili said. "Throughout the race, he was in different parts of the course, he cheered us on and guided us on our times."
From the boys' team, Senior Jared Kimiabakhsh placed fifth in the county race by running an astounding 16:45. 
"It's all about the mentality and strategy of racing," Kimiabakhsh said. "I went out fast because I wanted to win, but ended up falling behind and getting passed.  Each race is a learning experience, so I'm happy I learned what I need to do for State Qualifiers this Saturday, but not satisfied with just placing fifth." 
Freshman Greg Lyakhov spoke on the improvement the team made throughout the season. 
"I think everyone at counties did significantly better than their previous races and as a team, everyone was able to step up and really push themselves to be the best they could be," Lyakhov said.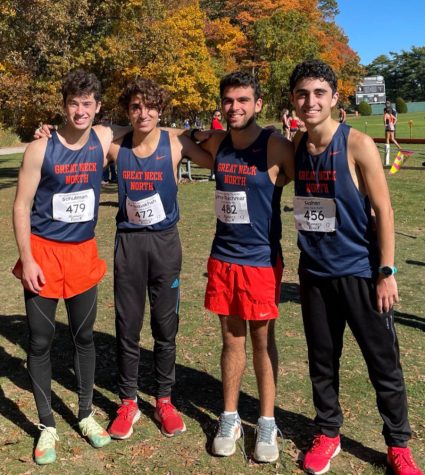 The top seven runners from North's boys' and girls' cross country teams will race at the State Qualifier meet. State Qualifiers will take place on November 5th at Bethpage State Park. Those not competing will be taking the next five to seven days off to refresh their bodies before starting the winter track season.
Leave a Comment
About the Contributor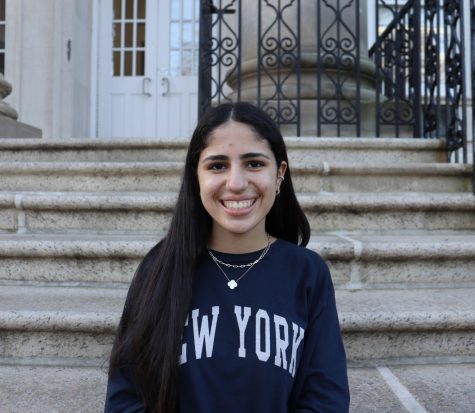 Justine Khadavi, Associate Editor
Justine Khadavi is one of Guide Post's managing editors. She is the secretary of the Pre-Med and Dentistry Club, President of the Entrepreneurship Club,...