Hungry? Here are North High's Top Restaurant Picks
Students at North High weighed in on their favorite places to eat out during lunch
North High is one of the few schools on Long Island that permits students to go off campus to buy food during their free periods. Luckily, there are many good restaurants and stores just a few blocks away from the school.
Pizza Roxx & Mangia Bene 
If you are craving pizza, and do not want to wait until Friday to get it from the Commons, you are in luck. During lunch hours, Mangia Bene and Pizza Roxx serve students.
Both restaurants are conveniently located on both sides of Brokaw, so there is an option for pizza no matter where your friends may go.
"Sometimes I'm craving pizza and I'll pick between the two based on whichever way I feel like walking", Jessica Ong said.
Mangia Bene is a very traditional Italian restaurant. Many students say they use higher quality ingredients as compared to Pizza Roxx. This is often a deciding factor for students.
"The food is just better. It's farther and a little more expensive, but it's worth it", Dani Kobrick said.
Spacious outdoor seating is also offered, making it a preferable option during the warmer months.
Pizza Roxx caters to clients who keep Kosher, one of the reasons why it is popular among students at North. Unlike Mangia Bene, it also offers a wide variety of "extravagant" slices including a french fry slice, mac & cheese slice, and even a Doritos chip slice. Its modern and lively atmosphere and student specials are appealing to students.
"It is cheaper and tastes better than Mangia", Dennis Law said.
As an added bonus, the storefronts offer specials for students to take advantage of during the school day. The special includes an option to purchase two plain slices and a drink of your choice for a reduced price.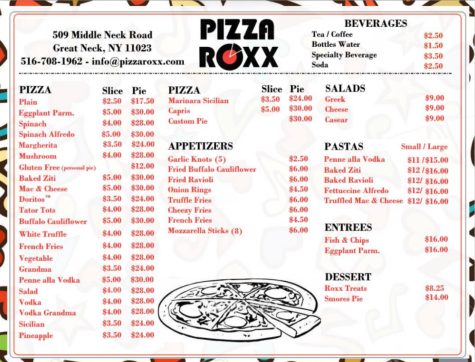 House of Subs & Amal
If you are in the market for sandwiches, you have options. Amal and House of Subs are certified kosher and offer a wide variety of meats to choose from.
Like the two pizzerias, they are located on the far ends of Middle Neck Road.
House of Subs pays "attention to quality", Ashley Dong said. "The delicious selection of meats sandwiched between two pieces of soft, artisanal bread make lunch worthwhile."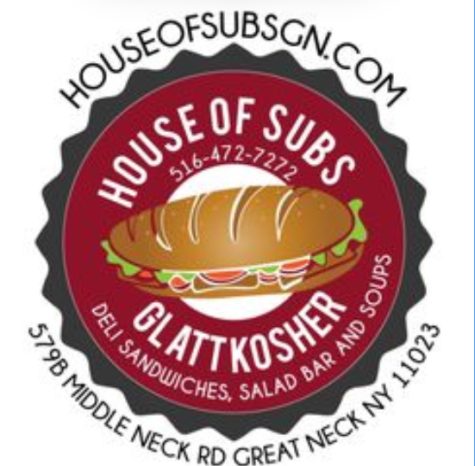 Students also speak highly of Amal.
"The food is good, and the price is about the same as most places in town," senior Dani Kobrick said.
However, Kobrick commented on the "long lines" during the busy lunch periods, which seems to be the case at most restaurants in town.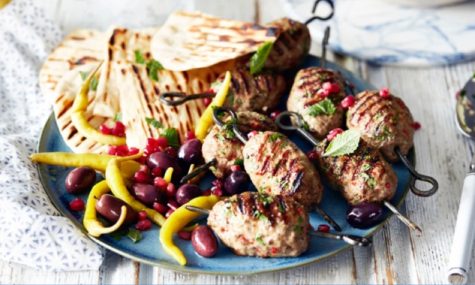 Bagel Hut
Many students choose to order a bagel now and then, whether it is for breakfast or lunch. Bagel Hut offers many kinds of bagels, such as plain, sesame, sunflower, and everything bagels. They also offer many different options, like baked goods, salads, fruits, and wraps.
"Overall, I think that Bagel Hut is a fantastic place to eat, and I have had nothing but good bagels from this bagel place", Jack Brenner said.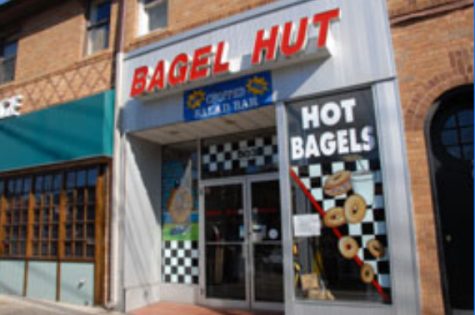 Students at North High are very lucky to have such a diverse selection of places to eat within such a close distance, which is something many schools do not have. Be sure to go out and support these local businesses whenever you can, since they are such a big part of what makes our school special.
Leave a Comment
About the Contributor
Ian Loo, Associate Editor
Ian Loo is one of Guide Post's associate editors. He is currently the concertmaster of Great Neck North High's Symphony Orchestra. He is also part of the...