Seniors' Final Words
The class of 2023 wraps up their high school experience in their senior quotes
In 20 years, the class of 2023 will be able to flip through their yearbook and read a quote left by every one of their classmates, each invoking a memory from their four years at North.  Senior quotes serve as a way for seniors to leave a lasting impression and reflect on their high school experience.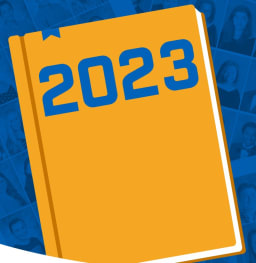 The class of 2023 was recently tasked with writing their senior quotes and there were a variety of different approaches taken.  Some chose to leave an inspirational quote, while others chose to summarize high school with a funny statement.
Samantha Stashower quoted The History of Love in her senior quote: "The thing that strikes me most about life is its capacity for change."
Stashower chose this quote because of the meaning and insight it provided her through four years in high school.
"My quote was inspired by my favorite book we read in English this year called the History of Love," Stashower said. "I picked the quote because I think it summed up my four years at North perfectly. It was serious and poetic, so when I look back on it I will be pleasantly reminded of my favorite book and high school experience." 
Similarly, Anjelica Wu's quote reflected on key components that shaped her high school career: "Mr. Wish. CS. the beautiful people & parks. Great Neck, ty for my home."
"I wanted my quote to be unique to my experience of Great Neck to really encapsulate my time in this town and this home, really," Wu said. "So yes, it's about moving forward and to do that you have to ground yourself in the moment and present and past and then move on."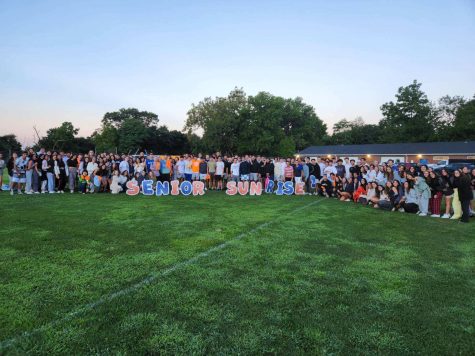 Many seniors approached their senior quote through a comedic lens.  Abby Nassimi's senior quote reads, "When people say 'go big or go home', they underestimate my desire to go home."
Nassimi explained the significance behind her quote. "I wanted my quote to be funny but true. I really just want to go home all the time," Nassimi said.
Rachel Tavazo also wrote her senior quote with a humorous perspective, "4'10 and you're still not on my level." 
Tavazo explained how she picked her quote. "Literally two seconds before I submitted the quote someone asked me how the weather was down here, so being short was the only thing I could think of, and I knew I had to be funny but also a boss," Tavazo said.
Julia Hyman's quote reflected a phrase she commonly used: "Are there nuts in this?"
Hyman spoke about how she determined her quote. "I wanted my quote to be something I have said a lot throughout high school," Hyman said.  "I'm allergic to nuts so I always have to ask if there's nuts in food before I eat it."
Menash Harooni thought about his future when providing his quote, "See kids? I told you Dad was a stud in high school."
"I wanted my quote to be something that truly shows off my personality to my family and friends when I open the yearbook in years to come," Harooni said.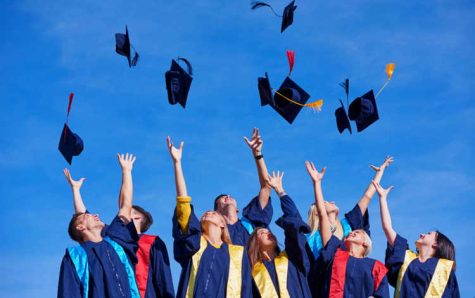 Senior quotes are meant to wrap up a four-year experience into one sentence.  It is obvious that the senior class had a memorable four years at North and that they will continue to look back fondly on their high school years.
Leave a Comment
About the Contributor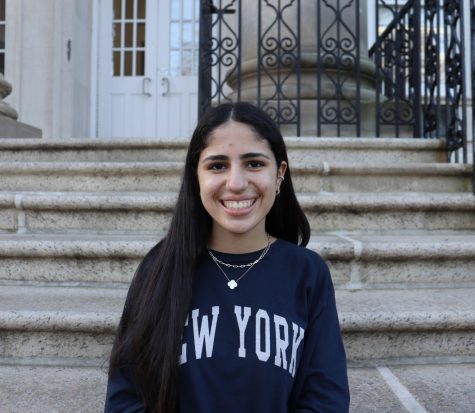 Justine Khadavi, Managing Editor
Justine Khadavi is one of Guide Post's managing editors. She is the secretary of the Pre-Med and Dentistry Club, President of the Entrepreneurship Club,...