Success of the Girls' Swim Team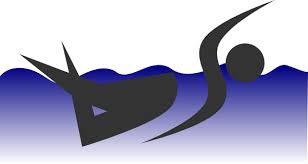 Hang on for a minute...we're trying to find some more stories you might like.
In recent times, the girls swimming and diving teams have received little praise for their accomplishments; however, this year's team has recently stepped into the spotlight after winning the conference championship. With the help of their coach, Paul Rodriguez, the team has performed amazingly and have set an astonishing 13 school records. Even with the addition of a new swim coach and the debut of previously unknown talents, their tremendous success seemed unlikely. The girls varsity swim team showed it was possible.
First off, they saw a major change in its members, as some swimmers graduated and many new freshmen joined. As a first year coach of the girls swim team, Coach Rodriguez inherited a team consisting mostly of freshmen, with only a few upperclassmen. Unknown to what the team could be capable of, he soon said that he "saw the natural talent and [their] commitment to the work." All the swimmers, despite how long they had been participating, were dedicated to the team and the sport. This dedication helped contribute to their overall success. Therefore, it is not hard to agree with Rodriguez's claim that "it was [a successful season] in that everyone swam better from the beginning of the season to the end." This made him feel that "it was extremely rewarding to coach a group like this [one]." With only four seniors on the team, they made it their mission to be role models to the underclassmen. This resulted in "an overall commitment to the actual program, which allowed the swimmers to all improve across the board, from the beginning of the season to the end." By having a team of hard-working swimmers who are eager to succeed more than ever, this year's swim team truly stands out.
From a swimmer's perspective, being a part of the team is not only about improving his/her times and breaking records. Most swimmers find that being a part of a team that shares the same passion for swimming is more memorable. Carly Fan, a freshman who has been on the team since 2016, attributes the team's success to "how we treated swimming as a team sport instead of an individual sport." Without the support and guidance from their team members, they learned to grow as not only swimmers, but as people too. There have been swim meets and practices where swimmers are standing at the edge of the pool, giving motivation to their teammates in the pool. They will never let a swimmer give up and they strive to inspire their teammates to push themselves to the next level. Freshman Nina Phillips said, "Even though we're not necessarily in the same social circles or grades, we're all able to work together and have fun while we're at it. No matter their differences might be, they still share the same passion and effort for swimming."
Many records have been broken this year, including the 200-meter medley relay, led by Daniela Vazquez and followed by Sarah Tsai, Daria Scolnick, and Zoe Le. The 200-meter freestyle relay record was also broken, with members Daniela Vazquez, Sarah Tsai, Daria Scolnick, and Carly Fan.
The accomplishments by individual swimmers have also been plentiful this year. Sarah Tsai has broken four individual records as an eighth-grader. "It was an exciting season to see the record board switch over to 2017 for almost every event," said Coach Rodriguez. "We had an amazing end of the season meet at divisions, where every single kid broke their personal records. I'm excited to see what a couple of really key freshman have in them moving forward."
In addition to the prosperity of the swimmers, the team consisted of another strong member. Ranked 1st in Nassau County and 20th in New York State for diving, freshman Zoe Le broke both of the diving records at North. Zoe has been diving for four years, and it is obvious that she is very passionate for the sport. When asked about diving, Zoe said, "It's scary at first, but once you do it and get over the fear, it's really exciting and fun." Her teammates have also made her feel welcomed during her first year on the team. "It makes me feel like I'm not only competing for myself, but for the team; and it motivates me to try my best and work my hardest for them…I honestly don't think there's a better team than this one." North congratulates Zoe for participating in an oftentimes overlooked sport. The coach and team as a whole cannot wait to see where Zoe's special talent lead her.
While this season was seen as a great start for many freshmen swimmers, it was also the last season for the seniors of the team. This year's team consisted of four seniors: Cheryl Tung, Keva Li, Daniela Vazquez, and Yael Paknoush. "I've made really valuable friends through the swim team. I've been able to learn from the older girls on the swim team, and in turn, I've been able to guide the underclassmen," said Cheryl Tung, who has been on the team since freshman year. "Obviously, swimming is physically taxing, and I often have had to push through the exhaustion and pain to finish practices and races…This year, I've found that rather than seeking guidance from the older girls, I was the one to guide others. And it really was a different experience on the swim team, since now I am the one who supports and encourages the other girls when they are tired." The seniors of the team played an essential role in the growth of the team as a whole. The seniors taught and guided the underclassmen, allowing for the team to be as successful as it was. Tung continued, "I feel a sense of pride when I see all of them finish races and succeed. The team this year has really found a place in my heart, and I'll really miss this atmosphere when I leave." Daniela Vazquez will go on to represent North at the collegiate level.
With the team finishing strong this season,  the team will be a Mid-conference-3 team next year. Members of the team are really excited and know that the competition will be very tough. "Now that we're in a higher conference, we're going to need to work even harder than we worked this year," said Phillips. "With enough push, we have the ability to succeed even if the circumstances are tougher." During this season, many of the girls have extended their commitment and interest in swimming by training harder and making more time for swimming. They hope this will set them up to win more conferences in the years to come. "We just want to move forward being the best team we can be, regardless of where we are," said Coach Rodriguez. "I just want the focus to be on the team coming together as a team, and doing what they are supposed to do."
About the Writer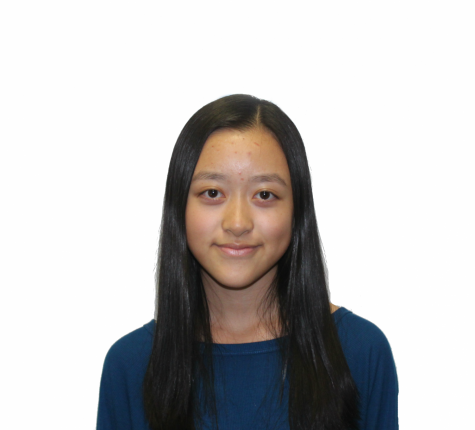 Lauren Yu, Associate Editor
Lauren Yu is an Associate Editor for Guide Post Online. Outside of Guide Post, she is passionate about science, computer science, and art. She is also...