Barbach Looks Back
Jordan Barbach had a long and interesting route to his eventual destination as a high school science teacher. He reflects on his time in high school and it's parallels to his life as a teacher in the same building he was once a student in.
Jordan Barbach is widely regarded as a confident, charismatic educator who has a remarkable ability to connect with students. It is not surprising that he has excelled as a teacher and coach at the same school where he was once a student roughly two decades ago. Yet his path to becoming an educator was far from easy.
During his teenage years, Barbach was shy and introverted. "I wanted to get in and out of school unnoticed," he recalls. Considering his interests, strengths, and weaknesses, and his struggles with ADHD, he never thought about pursuing a career in education. "The last thing I wanted was to spend even more time in a school setting," he says. Instead, he focused on his two biggest passions, athletics and music, after graduation. His love for soccer and urban music in high school prepared him for his early professional endeavors.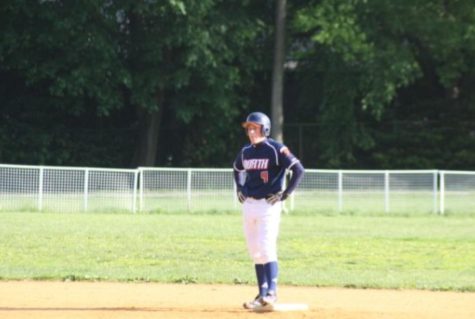 Before discovering his calling in education, Barbach worked as a music editor and producer, division 1 soccer coach, and personal trainer, but felt unfulfilled. A conversation with Dr. Kraus, a former science teacher and assistant principal at North, and a shadowing opportunity with Mrs. Knacke, prompted him to return to North High and pursue a master's degree in education. He realized that he had the potential to make a positive impact on young adults as a teacher, just as he had done as a soccer coach. "I was really watching something so familiar," he explains, "teaching is like coaching with walls."
Mr. Barbach quickly established himself as a young and dynamic educator in various physics and biology classrooms. Despite his natural shyness, he learned to put on a confident facade to command attention and respect in the classroom. "It's been a personal growth journey for me, as I'm still not an outgoing person, but I have learned to effectively play this role," he says.
Returning to North High as a teacher has been a surreal experience for Mr. Barbach, who now works alongside many of his former teachers, such as Mr. Gilden, Mrs. Behar, Mr. Bonvicino, and Mrs. York. He chuckles as he recalls giving Mr. Turkovich, who was a first-year teacher at North, a hard time as a senior in AP Statistics. "We all called him 'T-Bone', but we loved him. We were just seniors, finding our voices," he says with a smile, "Turk knows that I love him and I apologize for everything."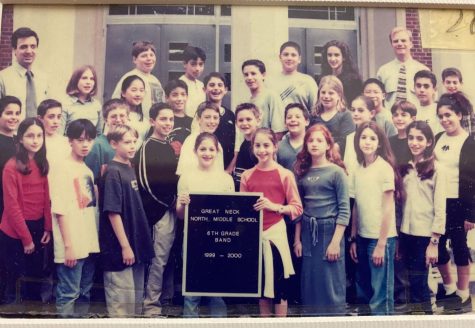 Whether it be through coaching the Boys Varsity Soccer team, the Girls JV Field Hockey team, watching the yearly Fashion Shows, or simply seeing the blue paint on the lockers in the bottom floor of the building, Mr. Barbach experiences full-circle moments that give him a deeper appreciation for his profession. Barbach's perspective as a former North student, which gives him a deeper understanding of Great Neck's culture, paired with the maturity he has developed since his younger days allows him to consistently demonstrate excellence in every facet of education. 
Leave a Comment
About the Contributor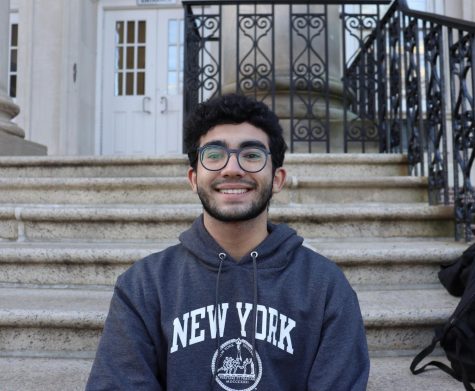 Dylan Kohanim, Senior Media Manager
Dylan is one of Guide Post's media managers. He is currently the captain of the Varsity Tennis team and Varsity Volleyball team. He is also the Founder/President...