When Can We Call Catalonia a Country?
Hang on for a minute...we're trying to find some more stories you might like.
Friday, October 27, 2017, is sure to become a date that will be remembered for centuries. Last week marked the day that Catalonia, a prosperous region in the northwest of Spain, voted to secede from Spain and become its own country. Catalan independence is an issue that is both extremely controversial and complex, as it dates back to 1150 when the Queen of the Aragon Kingdom (which then included Catalonia) married the Count of Barcelona, merging both the regions together. From the beginning of Spain's official unification, the people of Catalonia have always seen themselves as "separate" to a certain degree. Boasting its own distinct culture, cuisine, traditions, holidays and language Catalonia is a distinct region of Spain that was previously seen as an autonomous region under the Spanish government. Despite the semi-autonomous status, many Catalans have always wanted full independence from Spain, as many of them reject their Spanish identity and identify strictly as Catalan
In addition, many Catalans desire independence from Spain solely due to economic reasons. Catalonia is often considered to be one of the most economically prosperous parts of Spain. Because of this, the wealthy region on the Mediterranean often feels like it has been exploited to help out the rest of Spain, especially the parts hit hardest by the 2008 financial crisis. For these reasons, many Catalans point towards economic freedom as the main source of their quest for independence.
On October 1st, the day of the Catalan referendum for independence, things in Spain got chaotic. As the pro-Catalan independence perspective describes it, Catalans across the region hoped to vote on their own independence on that October day, but were met at polling stations by a Spanish government that came in to purposefully stop Catalans from voting. The Spanish governmental forces seized many voting pamphlets and posters on the day of the referendum, and inevitably things escalated to violence in multiple places across the country.
Despite the Spanish efforts to counteract those wishing to vote for secession, the voting results yielded independence for Catalonia. Still, Spain is not so willing to let that happen. The Spanish government's overall approach to the independence movement and referendum has been to deny recognition of Catalonia's call for independence and maintain that the region is still a part of Spain.
Perhaps Spain's reaction is justified, as the federal government of the U.S. would never allow a state to secede from the nation, as secession is expressly forbidden by Article I, Section 10 of the Constitution: "No State shall enter into any Treaty, Alliance, or Confederation." Yet as Americans, upon looking at the issue of Catalan independence, there is a wrestling of familiar ideologies that seems to exist between the preserving of the union and the honoring of popular sovereignty.
If one believes in the right of representation and in government that is a mold of public opinion, he must agree that if a state wants to secede other states should not be able to tell it that it can't. Despite the history of our own nation's birth, in other times in history, like the forming of the Confederacy, secession based on popular sovereignty is widely looked down upon. As the saying goes, history is written by the winners. Therefore, years from now, Catalans' strive for independence will only be revered if they are successful in their pursuit.
Until then, much more has to be established before Catalonia can become its own country. As is protocol, for an individual region to officially be deemed a country it first has to be recognized as such by multiple other independent nations. For Catalonia, this will be a difficult feat especially considering all of Spain's existing allies. In addition, Catalonia will have to set up an entire independent governmental system, including embassies, diplomats, and all the other things necessary for an independent country to run as such. Right now, it's too early to call Catalonia its own country, but perhaps soon Catalonia will make history and enter the world stage as the newest officially recognized country.
About the Writer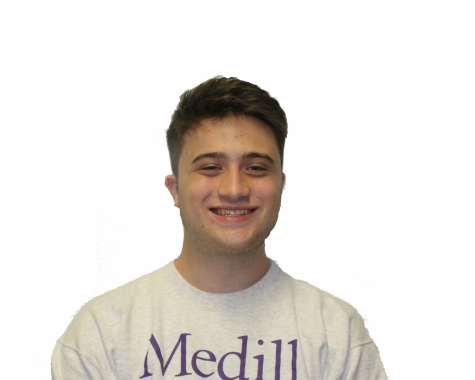 Jason Beeferman, Editor-in-Chief
Jason Beeferman is one of Guide Post's Editor-in-Chiefs. He is passionate about national and international politics and enjoys literature and film as...