Time for Thanks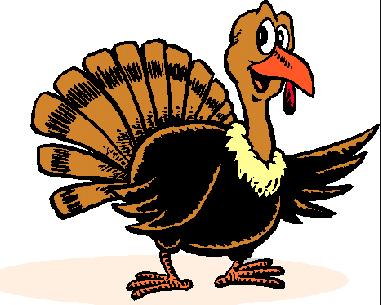 Hang on for a minute...we're trying to find some more stories you might like.
At the end of November every year, people across America take a break from work and school to spend the day with family and friends. The tradition of Thanksgiving originated in 1621 when English colonists and Native Americans had a three-day festival to celebrate their first successful harvest. The celebration included feasting and hunting. During migration, pilgrims unfortunately dealt with malnutrition and disease. Native Americans assisted pilgrims in teaching essential skills to survive: farming, fishing, avoiding deadly plants, and forming alliances with other tribes. Classic Thanksgiving foods Americans eat, such as turkey, pumpkin pie, or potatoes, were not included in the celebration as they had not been introduced to New England until later years. Thanksgiving was not recognized as a national holiday until the 19th century. Now the holiday is representative of America's annual celebration to express gratitude.
Thanksgiving has become a holiday where gratified individuals come together to express appreciation for the positive aspects of life. In Great Neck, adults express thankfulness for family, health, and success. However, not all children and adults completely understand how grateful they should be for graciously given commodities, and are potentially unaware of the extended meaning behind Thanksgiving. According to a report by the University of California, Berkeley, those who are grateful have stronger immune systems, lower blood pressure, greater positivity, more generosity, and less loneliness. Gratitude is a necessity for not only relationships and mental behavior to improve your outlook on life, but also physical wellness.
​When asked what Thanksgiving means to her, Junior Joelle Etessami paused and simply responded, "family." When asked to elaborate, she continued, "I just love all the traditions! Every year, the women in the family work together as each offers to contribute different dishes, and all of my cousins gather at my grandmother's house a little more dressed up than usual. You can smell the holiday homeyness in the air… When I enter my grandma's, I make sure to kiss each relative and help set the table. We all dig in on turkey and my aunt's famous pumpkin spice doughnuts, and we digest it through my uncle's witty jokes and the exercise of chasing my baby cousins around. There's nothing like a day dedicated to family." Even in a close-knit family like Etessami's, a simple pleasure of appreciation is shared between family members.
​Senior Daniella Aharoni experiences an emotional moment with her family on Thanksgiving. She says, "Every single year, I start the day by sleeping in for as long as I want. When I finally get up, I go downstairs to the smell of my dad's famous pancakes. The whole family sits together and each member shares what he or she is thankful for. My siblings and I usually say something sarcastic, but my mother says that she is thankful for all of us." Emotional family moments do not happen every day; Thanksgiving is not so much about recognizing a national holiday, but rather following traditions that can last through generations.
Choosing to not be grateful will result in a less healthy, happy life with great regrets. Spend time with family members, laugh, and reflect on the positive outcomes of history. Express gratitude and make sure appreciation is given to loved ones to ensure a wonderful holiday season and life.