Rebels vs. Blazers!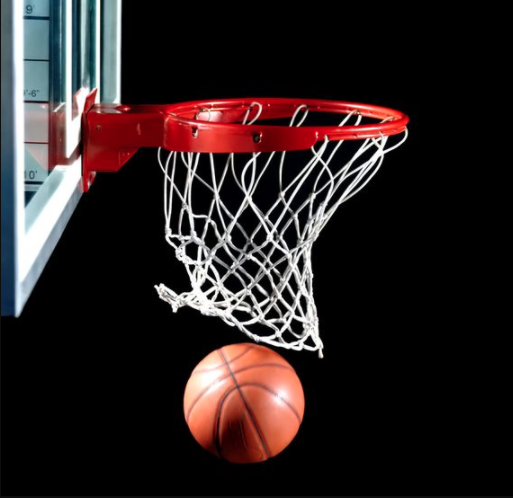 Hang on for a minute...we're trying to find some more stories you might like.
The sound of a ball repeatedly hitting the floor and the screech of rubber soles reverberate throughout the gymnasium. Fans sit on the edge of the bleachers as they watch the ball bounce up and down the court and into a hoop. The adrenaline rush from merely watching a basketball game is so intense.
This Thursday at 7 p.m., the boys varsity basketball team will play their annual North-South game in the Great Neck North Gymnasium. The team has been working diligently, with practices on weekdays and Sundays to prepare for the game and upcoming season. Junior Sean McAward, who plays center on the team, believes "everyone is committed to the team," and each player has a great work ethic, putting in the necessary effort for success.
On top of their commitment to training, the team works well together. McAward says, "Our team is playing very well together," he continues, "We all know each other, so the chemistry definitely contributes towards us being successful." The team has both juniors and seniors who have worked together in years prior, they are well rounded and in tune with each other.
Additionally, Coach Linderman has contributed to the team's success. McAward states, "The team's greatest strength is our ability to be coached," continuing, "[T]he trait of being coachable can lead a team very, very far in terms of success and deeply understanding the sport of basketball." He expresses that Coach Lindeman's grasp of basketball and coaching will lead the team to triumph.
The players are both nervous and excited for this upcoming game. McAward feels the atmosphere during the game is intense and overwhelming. He elaborates that playing this game in North's own gymnasium "in front of a huge crowd that has nothing but extreme support for you and your team is incredible." With the ongoing rivalry between the two schools, the players are thrilled to go out and play their hardest to win the game for North.
To show your support for the varsity boys basketball team, and see all the team's hard work in action, come to the North-South basketball game on Thursday at 7 p.m. in the North gymnasium!