Holtzman tells us why Challenge Day was cancelled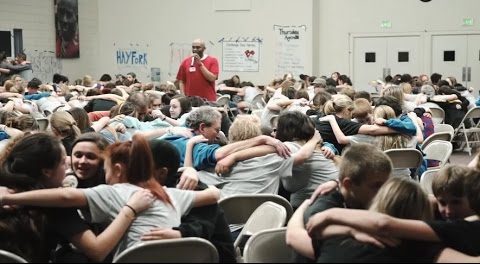 Hang on for a minute...we're trying to find some more stories you might like.
The silent auditorium erupted into whispers as surprised students turned to one another.
Great Neck North High School principal Mr. Holtzman had just made an unexpected announcement to the sophomores in the auditorium: Challenge Day is cancelled.
In the past three years, sophomores were able to participate in the fabled Challenge Day.

"I have heard nothing but good things about Challenge Day, so I was really upset when I heard that it was cancelled," Ilana Cooke, a sophomore, said.
Many sophomores looked forward to this experience and even felt left out upon hearing it was cancelled. 
Challenge Day is a program and non-profit organization that is supposed to help students connect, show compassion to others and create an accepting environment.
The program starts with students doing icebreakers to get comfortable, then examining how exclusions and bullying affects others and lastly, finding similarities between each other in a "small group" circle.
As many upperclassmen who have participated in the program express, the day often ends in tears. A main idea of the program is to develop empathy for one another by understanding that each individual may face their own struggles at home.
It requires a significant amount of funding and most importantly, a minimum of 25 teachers to help out.
According to Holtzman, Challenge Day was cancelled for multiple reasons.

"The program's intention is not to be run every year," Holtzman said. "The idea of the program is to bring it to the school, you get a large group of students together with faculty and you take the philosophy and ideals of Challenge Day and embed it in the culture and the climate of the school."

While understanding that students received the program well, Holtzman brings up how the program can affect staff.
"It puts an incredible burden on faculty to expect them to participate in a program like this every single year," Holtzman said.
"There are phases of the day that require faculty to be vulnerable, to be open to sharing personal experiences in their lives that they might not necessarily have ever thought they would be sharing with a student. That becomes a very taxing and emotional experience for lot of people." 
Despite this explanation, some students still think Challenge Day should continue. "I get that it's really emotional for the teachers, but I feel like that's why we should have it. The students should be able to get that emotional connection with peers," Ilana said.

In fact, many upperclassmen, including Ilana Cooke's older sister Rayna, also believe that younger students should be able to participate in Challenge Day.
"It was nice to just to be able to connect with people in my class and get to know them in a way I never would have," Rayna said.

In addition to the welfare of the staff, Holtzman also points out that the community is not doing enough to take Challenge Day's lessons beyond that day.
"Spending a day, everyone feels closer and has the realization in the moment that we are more similar than we are different, but then two days later, three days later, everyone goes back to their own lives forgetting about Challenge Day," Holtzman said.
Contending that viewpoint, Rayna Cooke said that differences have been made due to Challenge Day.
"I think things went very close [to normal] but I don't think things are exactly the same because there are people that I still say 'hi' to," Rayna said. "We still talk to each other and I'll see them, and sometimes if they look upset, I'll ask how they are doing."
Despite their own opinions, both sisters respect the decision to cancel Challenge Day.
"But I do understand why it was cancelled," Ilana said. "I just wish we could have that experience."

There is still hope for students that want Challenge Day back. Holtzman proposes the idea to have Challenge Day every other year.
"We are going to certainly try to maybe make it happen for next year but I can't make any promises," Holtzman said.
About the Writer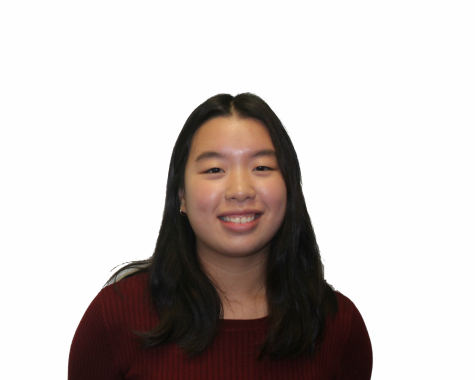 Chloe Chu, Associate Editor
Chloe Chu is one of Guide Post's associate editors. She likes playing tennis and has been playing for the JV team. Chloe enjoys reading, writing, and...