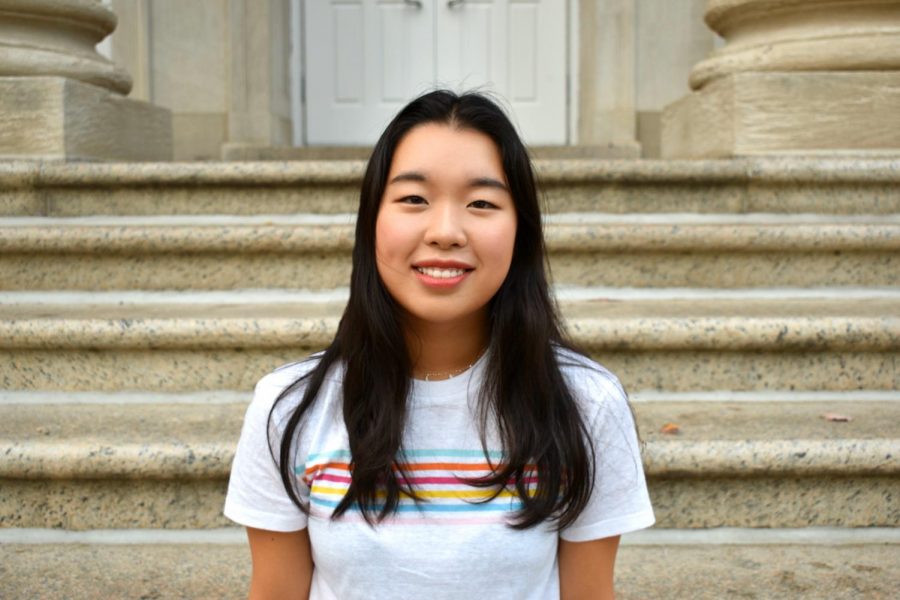 Chloe Chu is one of Guide Post's Editors-in-Chief. She likes playing tennis and listening to BTS. Chloe enjoys reading, editing photos, and drawing. She is in many clubs including, but not limited to, Asian club, Amnesty international, and DECA.
Her favorite quote is: 
"In the end, they'll judge me anyway so whatever."
-Min Yoongi
Chloe Chu, Editor-in-Chief
Apr 08, 2020

COVID-19 Standardized Testing Changes Cause Anxiety Among Juniors

(Story)

Mar 23, 2020

6 Tips to Make Class Selection Easy

(Story)

Mar 02, 2020

Why You Should Take Lockdown Drills Seriously

(Story)

Feb 03, 2020

Fun in NYC: FrostFest

(Story)

Jan 06, 2020

The Vaping Epidemic

(Story)

Dec 21, 2019

Ten Things You Can do in Great Neck Over Winter Break 2019

(Story)

Nov 16, 2019

A Unique Experience at The UN: Bringing Forward The Legacy of Anne Frank

(Story)

Oct 22, 2019

Hong Kong Protests: Just Getting Started or Going Too Far?

(Story)

Sep 20, 2019

GNNHS Goes Retro for Spirit Week 2019

(Story)

Apr 29, 2019

Recap of the 2019 Thespian Show

(Story)

Apr 29, 2019

New school security measures: effective or annoying?

(Story)

Apr 29, 2019

The Green New Deal: Dealing with Global Climate and Inequality

(Story)

Apr 01, 2019

Great Neck Problems: Middle Schoolers Lose their Moncler Hats

(Story)

Apr 01, 2019

Zoe Le-Champion diver and swimmer

(Story)

Apr 01, 2019

GNNHS DECA is number one chapter of New York.

(Story)

Mar 04, 2019

Diverse Democratic Presidential Field Indicates American Progress

(Story)

Nov 19, 2018

Holtzman tells us why Challenge Day was cancelled

(Story)

Sep 26, 2018

Seniors showcase football, and cheerleading, talent in 2018 Powderpuff

(Story)