Battle Photos and Results
Sicko Mode or Mo Bamba?
Sicko Mode (74%, 54 Votes)
Mo Bamba (26%, 19 Votes)
Total Voters: 73

Loading ...
Battle Results
Banner:
Sophomores
Juniors
Freshmen
Seniors
Theme:
Sophstocks
Senior Summer
Junior Jukebox
Freshmen's Day Off
Poster:
Seniors
Juniors/Sophomores (Tied)
Freshmen
Cage Ball:
Seniors
Juniors
Sophomores
Freshmen
Basketball Over Under:
Seniors
Sophomores
Freshmen
Juniors
Basketball and Cone Relay:
Seniors
Juniors
Sophomores
Freshmen
Fireman Relay:
Seniors
Sophomores
Juniors
Freshmen
Students of each relay team helped each other to wear firemen gear (boots, jacket and helmet only) before running across the gym and back. The cumbersome boots and heavy jacket proved to be a hindrance when sprinting across the gym, slowing down most of the students to a jogging pace. Initially, the Juniors were in the lead, gaining an even greater lead when a Senior tripped and fell while sprinting. However, the Juniors' teamwork proved to be inefficient, allowing the Seniors and Sophomores to catch up when changing the Fireman outfit from one person to the next.
Three Legged Race:
Seniors
Juniors
Freshmen
Sophomores
As veterans of Battle, the Seniors knew the best way to speed through this event. To minimize the usage of the tied legs and maximize distance, the Seniors made large skips to win the three-legged race. The Juniors stuck to the old-fashioned way, counting out the individual steps in a synchronized rhythm, while the Freshmen and Sophomores attempted the Seniors' strategy, but were unable to match the same speed due to their uneven pace between partners.
Aid Our Troops Drive:
Seniors
Juniors
Sophomores
Freshmen
Team Relay:
Sophomores
Seniors
Juniors
Freshmen
Sophomores
Juniors
Freshmen
Seniors
The Sophmores were the underdogs in this event, beating the Seniors in their first round, then the Juniors in their second round. Despite beating the freshmen, the Seniors placed 4th for bad sportsmanship after a senior spit on a freshman's face.
Seniors
Juniors
Sophomores
Freshmen
Overall:
Seniors (115 pts)
Sophomores (92 pts)
Juniors (87 pts)
Freshmen (52 pts)
Here are photos and videos taken during Battle of the Classes:
https://drive.google.com/file/d/1FjDuIak_2X0o-jNmjzSNeYy608Mo7-5l/view?usp=sharing
About the Writer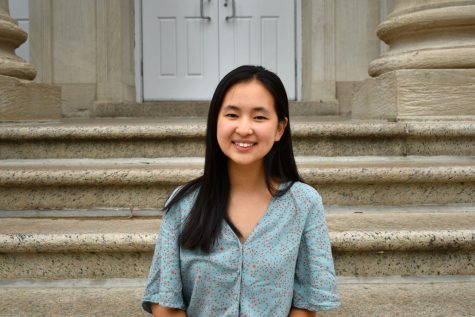 Madeline Yang, Editor-in-Chief
Madeline Yang is Editor-In-Chief for Guide Post. She loves to write about events and take photos at North High. In addition to Guide Post, she is president...