College Admission Scandal
Fifty people, including parents, college prep executives, college coaches, college administrative staff, and standardized test proctors, have been charged in the nation's largest college-admissions cheating scandal this past Tuesday.
Among them were many well-known individuals such as actresses Lori Loughlin and Felicity Huffman, Gordon Caplan, the co-chairman of the Willkie Farr & Gallagher law firm in New York, Manuel Henriquez, CEO of Hercules Capital and Douglas Hodge, the former CEO of Pacific Investment Management Co.
Each parent has been accused of paying tens of thousands, and in some cases up to millions of dollars in bribes, to help secure their children spots at Yale, Georgetown, Stanford, USC, UCLA and other prestigious schools.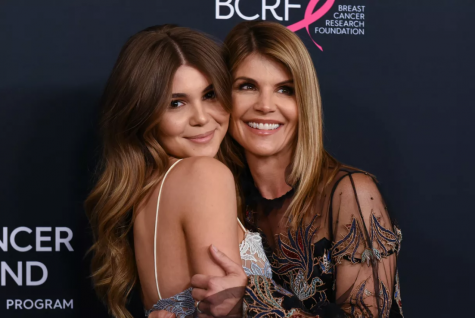 What is being called "Operation Varsity Blues" by authorities, revealed the admissions scandal system utilized by the parents.
According to prosecutors, between 2011 and 2018, William Singer, a businessman and founder of a college preparatory business, created a "side door" for wealthy families. He accepted roughly $25 million from parents.
"We help the wealthiest families in the U.S. get their kids into school," said Singer in a leaked phone call with a parent he was helping to cheat. "There is a front door which means you get in on your own. The back door is through institutional advancement, which is 10 times as much money. And I've created this side door in."
The system had two major schemes. The first falsified student test scores whereby the parents, through Singer, allegedly paid to have their children's SAT or ACT taken for them or their scores corrected by test proctors for which parents paid between $15,000 to $75,000.
Singer encouraged some parents to obtain medical documentation for their children to claim learning disability, allowing them more time and special arrangements to take tests. The students could then sign up to take the exams at locations which Singer said he "controlled."
The second scheme utilized Singer's connections with college athletic coaches.
Singer arranged bribery payments to facilitate fabrications of athletic profiles and suggestions that the children of those making the payments were "top athletes," going as far as to photoshop the students' faces onto athletic bodies.
To add to the outrageousness of the system, the payments made to Singer had been disguised as donations through his fake charity called the Key Worldwide Foundation. Some donations were then funneled through the organization to the universities while allowing the parents to enjoy tax deductions on their "charitable donations."
"This case is about the widening corruption of elite college admissions through the steady application of wealth combined with fraud," Andrew Lelling, U.S. attorney for the District of Massachusetts, said. "There will not be a separate admissions system for the wealthy. And there will not be a separate criminal justice system either."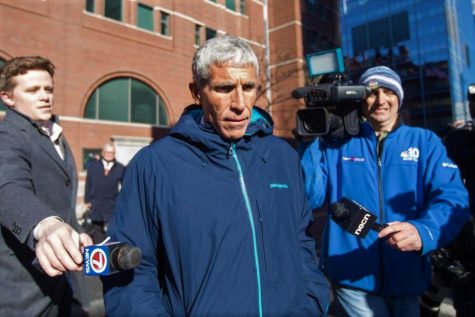 According to authorities, Singer has since pleaded guilty to four federal charges: racketeering conspiracy, money laundering conspiracy, conspiracy to defraud the United States and obstruction of justice. He was released on bail but could reportedly face 65 years in jail and a $1.25 million fine.
While parents involved in the scandal have faced charges in federal court, their children are not charged. They claim to have been oblivious to the actions of their parents although the court papers allege that some students were actually helping their parents with the creation of fake athletic profiles.
The scandal exposes the familiar sense of entitlement exhibited by many wealthy families that is not exactly new.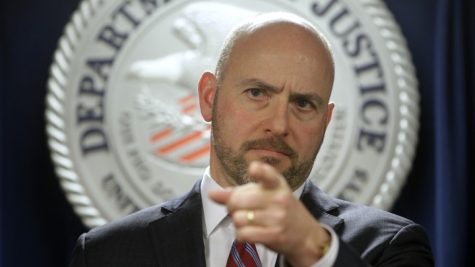 As previously reported on in a lawsuit against Harvard last summer, one of the special admissions preferences and "back door" for ultra-wealthy college applicants is making inordinate amounts of donations. Neither those applicants nor the elite colleges feel that such an admission criterion is problematic.
Wealth even plays a significant role in a part of the merit-based "front door."
Money can pay for enrollment in club sports in hopes of winning athletic scholarships, for an expensive college consultant to gain an advantage of familiarity or for private SAT or ACT tutors to help achieve higher scores.
All of these are advantages that are bought.
In the scandal, the perpetrators justify their behaviors as going through the "side door."
Much like the scandal this past Tuesday, back in 2011, students from Long Island high schools, Great Neck North included, hired others to take SAT and ACT for them. 
Cleary, the extent to which this sense of entitlement has expanded goes beyond just celebrities and elite CEOs.
About the Contributor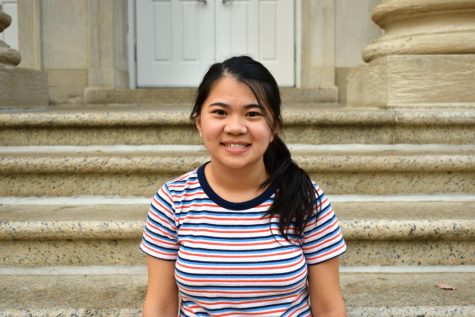 Kirsten Law, Managing Editor
Kirsten is one of Guide Post's managing editors. She is a passionate writer who enjoys writing about local politics and school life at North High. In...