New Zealand Shooter Kills 50 in Attack on Mosques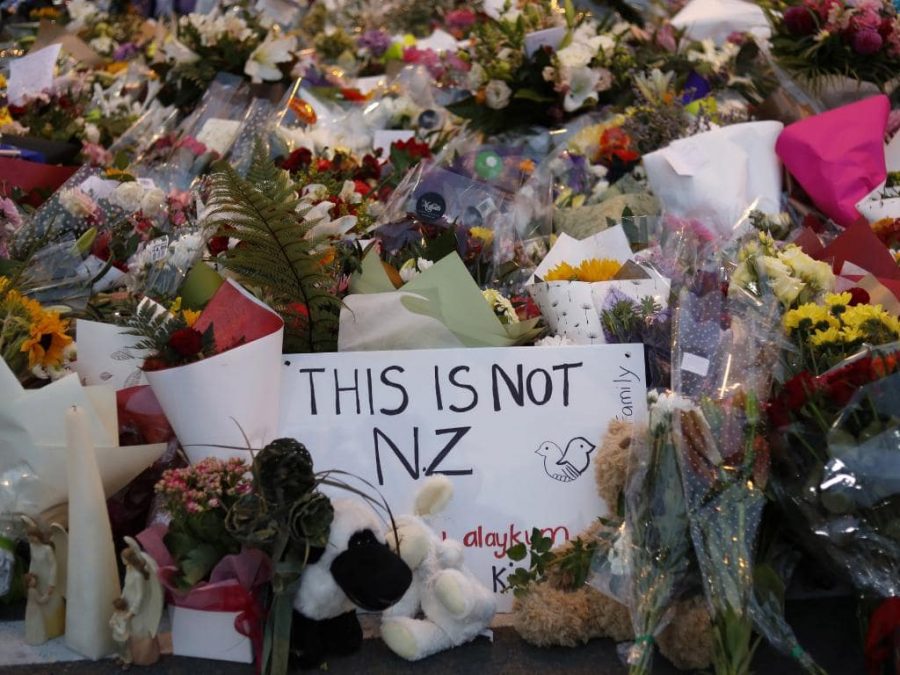 A white supremacist killed 50 people and injured more than 40 in an attack at the Al Noor Mosque and the Linwood Mosque in Christchurch, New Zealand.
He spread a vitriolic manifesto online, and then streamed the killing in an attack designed for social media.
Prior to the attack on Friday, the shooter posted his manifesto on a 8chan forum as well as a link to his livestream of his shooting. 8chan is notorious for its light moderation, allowing users to post hate speech and other normally censored materials.
"Well lads, it's time to stop shitposting and time to make a real life effort post," he wrote. "I will carry out and attack against the invaders, and will even live stream the attack via Facebook."
He also decorated his weapons, purchased legally, with references to well-known mass shooters, the Crusades and other violent acts against Muslims. After emailing his manifesto to the office of the Prime Minister of New Zealand, Jacinda Ardern, he began his attack. The attack was streamed from a camera mounted on the shooter's helmet in an attempt to gain more publicity for his manifesto.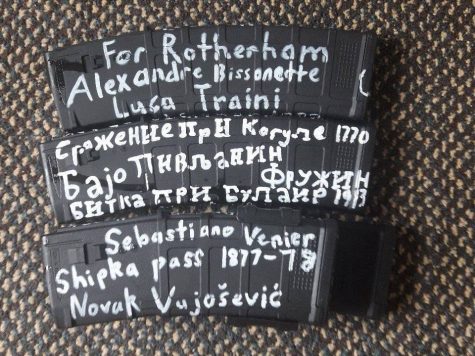 Police apprehended him quickly and ended the mass shooting, which was by far the most deadliest in New Zealand's history.
The shooter, who was "not willing to be arrested" according to police, was charged with one count of murder with more charges to come.
According to Facebook, the company removed 1.5 million videos removed in the first 24 hours. Numerous sites, including YouTube and Facebook, are currently working to remove any edited versions of the video.
"Our hearts are broken over today's terrible tragedy in New Zealand," YouTube's official Twitter account wrote. "Please know we are working vigilantly to remove any violent footage."
In response to the tragedy, the Prime Minister of New Zealand has banned all assault rifles and military-style semi-automatic weapons. She has also banned all parts capable of converting semi-automatic weapons or other types of firearms into military-style semi-automatic weapons, committing to the prevention of another attack.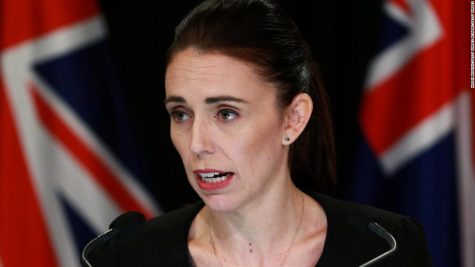 "I absolutely believe there will be a common view amongst New Zealanders, those who use guns for legitimate purposes, and those who have never touched one, that the time for the mass and easy availability of these weapons must end," Ardern said. "And today they will."
Multiple world leaders responded to the attack, condemning the shooter and offering support to those affected.
"My warmest sympathy and best wishes goes out to the people of New Zealand after the horrible massacre in the Mosques," President Donald Trump wrote in a tweet.
However, in regards to the issue of white nationalism, Trump did not find the attack indicative of a larger, concerning movement.
"I think it's a small group of people that have very, very serious problems," Trump said.
To address the ideology behind the attack, organizations are working with the New Zealand government.
The Association of New Zealand Advertisers and the Commercial Communications Council requested social media platforms such as Facebook to take steps to moderate hate speech. Internet service providers including Vodafone, Spark, and Vocus have also blocked access to websites that have not responded or refuse to comply with requests to take down reuploaded versions of the video, including 4chan, 8chan, LiveLeak, and Mega.
In statements, Ardern has vowed to never identify to shooter to avoid giving him the notoriety he wants from the attack. The chief censor of New Zealand, David Shanks, also requested that anyone in possession of the manifesto destroy it.
"New Zealanders can all play a part in denying those who exhort hatred, killing and terror," Shanks said. "Do not support the murderous objectives of its author by republishing or distributing it."
However, the massacre has continued to make waves online. Many 8chan users welcomed the attack with jokes and praise. During his court appearance, the shooter flashed an "OK" hand gesture, which has been associated with white nationalist groups online.
References to "Subscribe to PewDiePie" and "the Navy Seal" memes riddle the shooter's speech and manifesto, making his actions seem almost like an overblown joke interspersed with hatred. The attack has raised questions regarding methods for differentiating memes for humor and sarcasm as opposed to genuine hate speech.
After a week, prayers, demonstrations and memorials have established New Zealand's support for Muslims. The Prime Minister has also took action to heal the nation after the attack.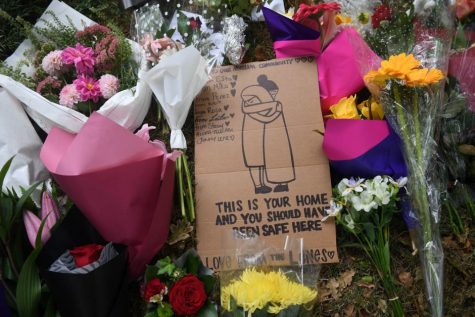 "We, New Zealand, we were not a target because we are a safe harbor for those who hate," Ardern said. "We were not chosen for this act of violence because we condone racism, because we are an enclave for extremism. We were chosen for the very fact that we are none of those things. Because we represent diversity, kindness, compassion. A home for those who share our values. Refuge for those who needs it. And those values will not and cannot be shaken by this attack."
About the Writer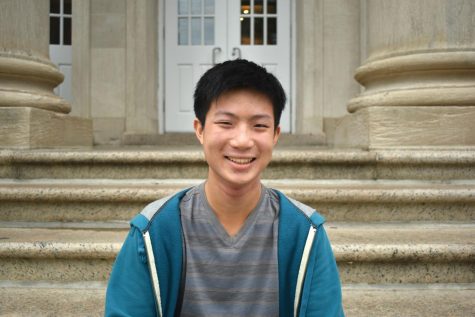 Raymond Lin, Editor-in-Chief
Raymond Lin is Editor-in-Chief for GuidePost. He enjoys writing about science research and school policies that interest students at GNNHS. He is a member...