Celebrity Lawyer Michael Avenatti Charged with Extortion, Among Other Crimes
In an odd twist of fate, Avenatti is now on the receiving end of multiple highly publicized accusations.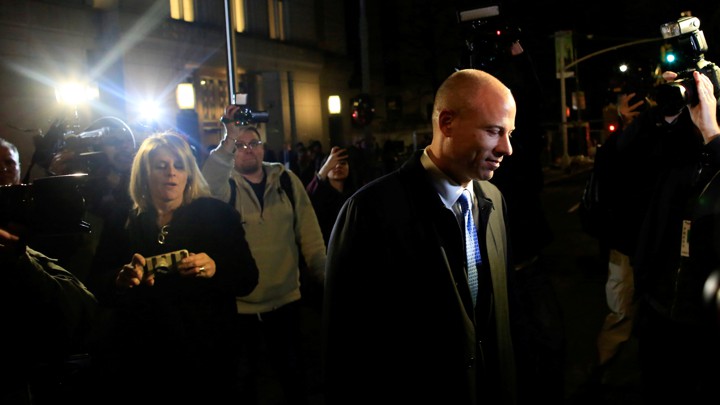 Michael Avenatti was charged with several crimes by federal prosecutors of the Southern District of New York and Central District of California. If convicted, the celebrity lawyer known for representing adult film actress Stormy Daniels in her lawsuit against Donald Trump, now faces up to 100 years in prison.
Federal prosecutors in the Southern District of New York claimed Avenatti attempted to extort more than $15 million from Nike. He allegedly claimed to possess sensitive information indicating that Nike funneled money to recruits, violating N.C.A.A. rules. According court documents, he threatened to release this information ahead of a Nike earnings call and the N.C.A.A. men's basketball tournament.
In addition to the extortion charges in New York, Avenatti may receive up to 50 years in prison if convicted in the Central District of California. He is also accused of submitting falsified income tax returns to a Mississippi Bank to obtain several loans totaling $4.1 million for his law firm and coffee business. Federal prosecutors in California have additionally charged Avenatti with embezzling a client's money for personal expenses by presenting a falsified settlement agreement. Avenatti appeared in federal court on April 1 in Santa Ana, California.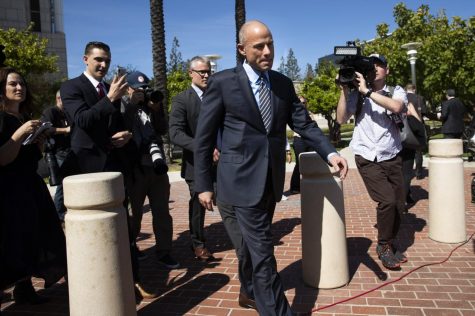 Geoffrey Berman, United States Attorney for the Southern District of New York, offered an interpretation of Avenatti's intentions during the press conference announcing the charges.
"Avenatti's conduct had nothing to do with zealous advocacy for a client or any other kind of legitimate, legal work," Berman stated. "Instead, Avenatti used illegal and extortionate threats for the purpose of obtaining millions of dollars in payments for himself."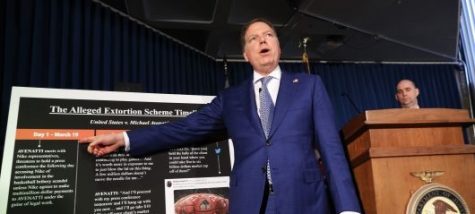 Ryan Korner, IRS special agent in charge, described similar sentiments towards Avenatti's situation.
"The criminal complaint unsealed today shows a pattern of selfish behavior that paints Mr. Avenatti as a lawyer who only represents his own self-interests," Korner said.
Despite the mounting evidence gathered through an investigation as stated by the Southern District of New York, including recordings of conversations and meetings, Avenatti insists that his intentions were pure and remains confident that he will receive a full exoneration.
"I have fought against the powerful – powerful people and powerful corporations – I will never stop fighting that good fight," Avenatti said. "I am highly confident that when all of the evidence is laid bare in connection with these cases, when it is all known, when due process occurs, that I will be fully exonerated and justice will be done."
Avenatti is no stranger to high attention and controversy. While active on numerous cable news programs during his representation of Stormy Daniels, Avenatti received backlash from both Democrats and Republicans. Previously, he has acknowledged the inflammatory nature of his tactics.
"We've been aggressive, but I also think we've been strategic and thoughtful, and without that approach, we wouldn't be where we are now," Avenatti told the Washington Post in May. "We've created a situation where the other side continues to make mistake after mistake."
In addition to his provocative methods, Avenatti has also stated that the Democratic party "must be a party that fights fire with fire."
While in the limelight, Avenatti even told many he was considering a run for president in 2020. However, in the wake of a prior, now-dropped domestic violence charge (previous to these new charges) he announced in December he will not run for president.
Regardless of whether Avenatti has a place in the Democratic party, he maintains that all the negative press and criticism have not slowed him.
"Haters are going to be haters," Avenatti told the New York Times. "A lot of people love to build you up only so they can turn around and tear you down."
Update: According to a document disclosed by prosecutors on Thursday, a federal grand jury in California has indicted Michael Avenatti on 36 counts, including embezzlement, wire fraud, and tax evasion, among other crimes.
About the Contributor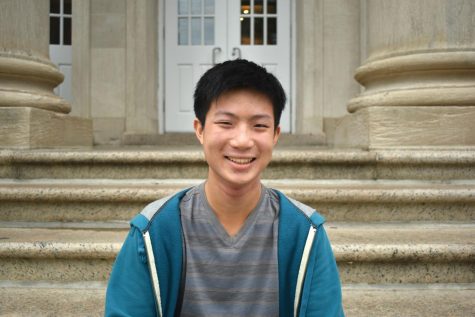 Raymond Lin, Editor-in-Chief
Raymond Lin is Editor-in-Chief for GuidePost. He enjoys writing about science research and school policies that interest students at GNNHS. He is a member...