Seniors Take Powderpuff Games 2019
Seniors pull in first place for the first event of Spirit Week, riling up the competition between classes and school spirit.
Female athletes stormed onto the field wearing their class colors while scandalously dressed boys in bras and skirts cheered them on from the sidelines.
Excited students in their pajamas filled the bleachers to support their respective classes and to show their school spirit in the annual Powderpuff football games.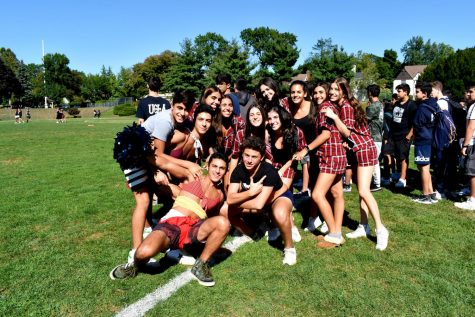 An exhilarating start to Spirit Week, Powderpuff consists of four competitive football games played between female football players representing their classes.
In the first round, seniors competed against sophomores while juniors competed against freshmen. Although all the players gave a valiant effort, the seniors and juniors were victorious.
In the next round of games, sophomores played freshmen while the first-round winners competed in a close game.
Touchdowns were scored by junior Emily Schecter and sophomore May Tun. Students cheered from the stands as they watched the game, often running down to praise their classmates when they scored. 
The seniors ultimately defeated the juniors to win the first event of Spirit Week and their last Powderpuff games at North High. Juniors followed in second, and the sophomores and freshmen tied after a very close game.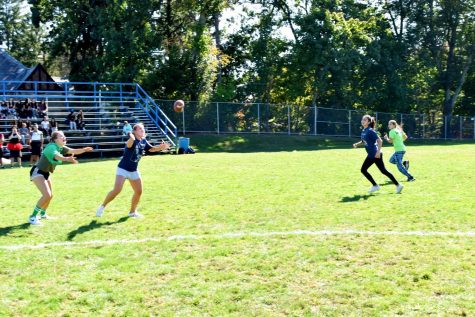 Although it was embarrassing at first, the boys still seemed to take pride in what they were wearing as they ran around as cheerleaders. 
"A lot of people have looked at me and said very nice things," said Yuval Ambalo, a cheerleader for the junior class. "I enjoy it very much."
Despite their loss, the freshmen players showed a great deal of excitement and school spirit in their first Powderpuff games.
"We tied, but that's okay," said freshman Iyana Kaiman. "We tried our best." 
About the Writers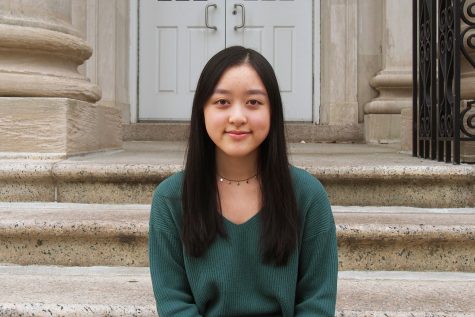 Lauren Yu, Editor-in-Chief
Lauren Yu is one of Guide Post's editors-in-chief. She loves interviewing North High students and covering local news. Outside of Guide Post, she is an...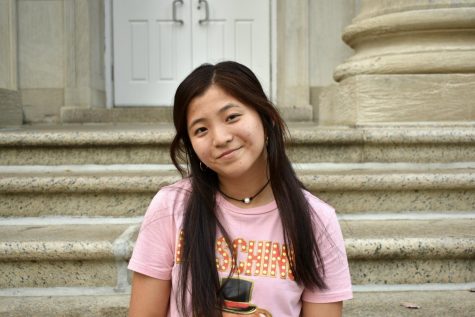 Samantha Wo, Senior Managing Editor
Samantha Wo is one of Guide Post's senior managing editors. She enjoys online shopping, watching Netflix, reselling shoes and streetwear, playing guitar,...