President Trump revises US military withdrawal from Syria to protect oil fields
As waves of U.S. troops leave northeastern Syria under orders to withdraw, hundreds of soldiers move in the opposite direction to protect oil fields.
The initial withdrawal, ordered by President Trump in early October, sought to prioritize the safety of American soldiers in the area caught between advancing Turkish troops and US-allied Kurdish forces in light of Turkey's warning of its upcoming invasion to create a "safe zone" on the Syrian border. 
"I don't want to leave troops there, it's very dangerous," President Trump said at his last cabinet meeting. "We never agreed to protect the Kurds for the rest of their lives."
The single administrative order has led the US to abandon the Kurdish-led Syrian Democratic Forces (SDF) in defending against Turkish troops, despite the SDF being a US ally in defending against ISIS from as early as the 1970s. The order has also given way to possible Islamic State resurgence. 
In response, President Trump has been met with intense criticism, the SDF calling Trump's decision a "stab in the back." 
Matters have since continued beyond that of violent warfare and turbulent economics as Syrian civilians in the area suffer from the ongoing conflict. 
According to Mustafa Bali, spokesman for the SDF, Turkey has launched numerous airstrikes and fired artillery aimed at crushing Kurdish fighters in northern Syria, causing huge panic among the people living in the region. A car bomb also exploded in the northern Syrian town of Tal Abyad along the border with Turkey on Saturday, killing 13 people and injuring about 20.
"Economically and maybe long term [for US troops] this was a good idea," said Ellie Lampione, president of North High's Amnesty International Club which advocates the protection of human rights. "But in terms of human rights, something America has put off as an afterthought, it is endangering many families and innocent allies of the United States."
However, the Trump administration said it did not endorse Turkey's move. The US Government imposed sanctions on the Turkish government and officials in response to the Turkish incursion into Syria after President Trump's withdrawal of troops. The sanctions were subsequently removed after Trump claimed that he has secured a ceasefire from Turkey. In a turn of events, Trump has ordered that troops return to protect Syrian oil fields, some being sent to reoccupy bases they had abandoned just a couple of weeks before. 
US Defense Secretary Mark Esper defended that the US mission in Syria to prevent Islamic State resurgence "remains unchanged." 
"The U.S is considering how we might reposition forces in the area in order to ensure we secure the oil field," Esper said. "We are reinforcing that position. It will include some mechanized forces."
Esper also made clear the main purpose is to prevent the Islamic State from regaining access to Syrian oil, which prior to 2017, was a major source of its revenue. Esper described that the United States would "maintain a reduced presence in Syria to deny ISIS access to oil revenue," leaving approximately 500 troops in the area, down from about 2,000 a year ago.
The repercussions of Trump's decisions on Kurdish morale, economic stability, and faith in the US, are yet to be seen.
About the Contributors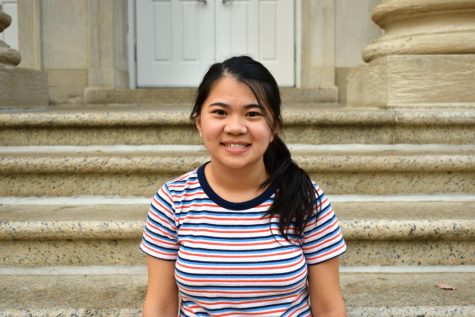 Kirsten Law, Managing Editor
Kirsten is one of Guide Post's managing editors. She is a passionate writer who enjoys writing about local politics and school life at North High. In...