Practice, Practice, Practice: North High to Perform at Carnegie Hall
New generation of North High students to play at Carnegie Hall this spring.
Dedicated Great Neck North musicians can usually be found practicing for countless hours in room 218, but in a couple of months they will be performing in a new environment—Carnegie Hall.
Carnegie Hall is one of the most prestigious concert halls in the world—performing on its esteemed stage in front of thousands of people is no small feat. 
To play at the renowned concert hall, there are two options: rent the hall for $42,000 a night or be invited.
"Ever since I was a kid, I dreamed of playing Carnegie Hall," said Mr. Rutkowski, the Director of Instrumental Music at North High School. "Every serious musician dreams of playing at Carnegie Hall, the greatest concert hall in the world."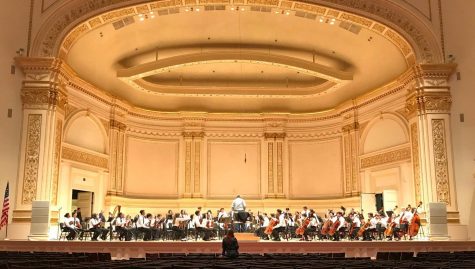 Mr. Rutkowski has been teaching at North High for 29 years. Before coming to North High, he taught at Stuyvesant High School for eight years, and he has played music for almost his entire life.
The first time Great Neck North High School was invited to perform at Carnegie Hall, Mr. Rutkowski recalls receiving a phone call in February 1997 before leaving for the weekend.
"It was after 5 p.m., and I debated whether I should answer it or not," Mr. Rutkowski said. "Maybe it was Mrs. Rutkowski calling to ask me to bring something home. When I picked up the phone, a man said, 'This is Steve Keim from Field Studies Center. How would you like to bring your band to play at Carnegie Hall?'"
Needless to say, he accepted the invitation and has accepted every invitation since.
"Our first performance at Carnegie Hall in March 1997 was so successful that every time a high school group pays and then cancels, Fields Studies Center calls us," Mr. Rutkowski said.
North High last performed at Carnegie Hall in 2016, and the last of the musicians who played in that performance graduated last year. Thus, none of North High's current musicians have experienced performing at Carnegie Hall as a part of North High's band and orchestra.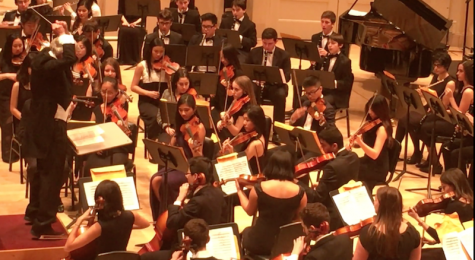 However, one day during second period Symphonic Band, Mr. Rutkowski invited senior Madeline Yang to the front of the classroom to open a sealed envelope in front of her peers. After breaking the seal and reading the first few lines of the letter, Yang and her classmates soon realized what the letter was—North High's fifteenth invitation to perform at Carnegie Hall.
"I was floored because Steve Keim retired from Fields Studies Center four years ago right after the last time we played there in 2016," Mr. Rutkowski said. "I never expected that his successor would think to call us. I was so excited that there would be a chance for another generation of North High students [to] get this opportunity."
Junior Lauren Murphy, a percussionist, recalls hearing upperclassmen talk about their performance at Carnegie Hall.
"I remember last year's seniors would talk about Carnegie Hall and how fun it was," Murphy said. "I always thought we would never get to do that, but now we do."
Junior Arabella Notar-Francesco, who plays the viola, recalls a similar experience.
"I remember when my sister performed at Carnegie Hall," Notar-Francesco said. "It was such a great experience because it was really cool to see her on the huge stage that everyone talks about, and now we get to do that."

Although Mr. Rutkowski found it difficult to motivate his students when he first began working at North High, he no longer finds this an issue.
"They are a remarkable group of young people because of how serious and passionate they are about scales and great music," Mr. Rutkowski said.
Although there are 163 instrumentalists, there are only 100 performance spots, which will be decided based on auditions and dedication. Leading up to the performance on March 1, 2020, there will be eight 3-hour rehearsals throughout January and February.
It's safe to say that the North High musicians are looking forward to this once-in-a-lifetime experience.
"I'm excited," Notar-Francesco said. "I know it means a lot to Mr. Rutkowski, and it's a cool experience."
Junior Lucy Liu, a flutist, also expressed her excitement for the performance.
"I have never had an opportunity like this before," Liu said. "It is such an honor for our band and orchestra to be invited to perform at one of the world's most famous music halls."
"If there is anything I could wish to give my students, it is the chance to play great music on their instruments on the most famous concert hall stage in the world," Mr. Rutkowski said. "I so hope that years from now, these students will continue to attend concerts at Carnegie boasting that they played there, too."
Leave a Comment
About the Contributor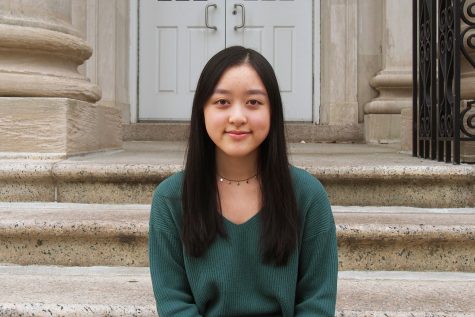 Lauren Yu, Editor-in-Chief
Lauren Yu is one of Guide Post's editors-in-chief. She loves interviewing North High students and covering local news. Outside of Guide Post, she is an...