Ten Things You Can do in Great Neck Over Winter Break 2019
There's a lot of things you can do this holiday break, even if you're in Great Neck.
Stuck in Great Neck this year for the holidays? All your classmates seem to be vacationing in fun, exotic places? Feeling a bit envious? Don't worry, there's still a lot to do near home! 
GET YOUR WORK DONE!!!

Get cracking on your college applications. (credit: The Biz)

Ok, so maybe that's not the first thing you wanted to hear. But getting a head start over your peers is going to really be helpful when school starts again. While they're pulling all-nighters, you can have a full night of beauty sleep! This is especially important for seniors applying to college. The regular decision deadline (usually Jan 1) is coming soon, so get writing. 

Ice skating!

Go skating with your friends or watch someone else skate. (credit: GN Park District)

There's a new outdoor skating rink in the Great Neck on the Village green. This a great opportunity to take pictures under the pretty lights and holiday decorations. It closes on January 12th, so take advantage of this fun activity with your friends!

Binge-watch shows and movies.

The Christmas Prince is that cheesy Christmas movie we all need! (credit: Wikipedia)

Take your time to browse the new shows on Netflix, Disney+, Hulu, etc. The break is a full 12 days so, you have all the time in the world! If you're not sure what to watch, there are a few movies and shows to get you in that holiday, winter mood, including Frozen, a Christmas Prince (and all the sequels), the Great British Baking Show Holidays and the Grinch

Spa day!

CVS has a pretty good selection of inexpensive beauty products. (credit: Reddit)

CVS has some pretty nice masks and skincare products for a bargain. Gather up your friends and do a little self-care. You deserve to relax after a full three months of school and stress. 

Go out to eat.

My favorite restaurant in Great Neck. It has some really great sushi. (Credit: Shoshaku)

Who doesn't like eating? Most likely you know most of the eateries in Great Neck but if there's a new place you haven't gone to yet, go check it out! Shoshaku is one of my favorite restaurants. They have really great sushi and cute decorations that give it a nice atmosphere.

Host a holiday party.

Hosting a holiday is a really fun activity you can do. (credit: Huffington Post)

Regardless of what religion you believe in or customs, you partake in, making time for those around you is something really important. Bring together those that mean the most to you with a nice party! Grab some snacks, play some holiday music, string up lights, and BAM you got a really nice little gathering.

Purchase really thoughtful gifts.

Find some really nice gifts for all your friends and family! (credit: Today)

'Tis the season of giving! Show people how much you care by shopping online or visiting a nearby mall, such as Roosevelt Field. If your stuck on what to give there are tons of gift guides online. Browse around, you're bound to find something they like!

Take the train to the city.

Dumbo in Brooklyn. (credit: NYC The Official Guide)

If you're sick of Great Neck, you're in luck. We happen to be a short 15 min train ride to NYC. So go find some cute cafes and restaurants, go shopping in Time Square, or visit Rockefeller center. NYC is such a diverse city that's everyone can find something that'll interest them. There's so much to do!

Post photos on social media.

Post on social media. (credit: dfndr blog)

Getting a little depressed after seeing your classmates' social media posts of sunny, warm beaches? Don't mope around, though. You can one-up them by posting some nice photos on social media too. Find some nice lighting, search for interesting backdrops, or play around with unique poses. Soon, they'll be jealous of you. 

SLEEP!!

Get your beauty sleep this holiday break. (credit: National Sleep Foundation)

Worst case scenario, if you're just that bored, catch up on sleep. We all know you really need it after those consecutive all-nighters. Dress in you're comfiest pajamas and snuggle up!
Aren't you glad you've stumbled across this article? Now you definitely won't be bored over winter break this 2019. 
About the Writer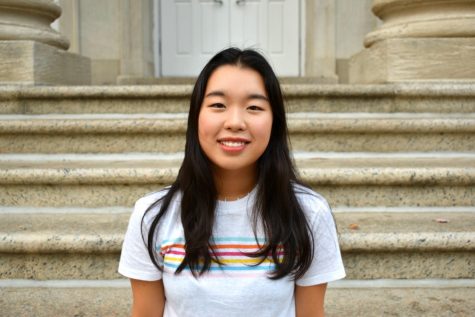 Chloe Chu, Managing Editor
Chloe Chu is one of Guide Post's managing editors. She likes playing tennis and listening to BTS. Chloe enjoys reading, editing photos, and drawing....