Trump's new executive order defines New York City, Portland, and Seattle as "anarchist jurisdictions"— a clear example of unconstitutional executive overreach
Attorney General Bill Barr and the Trump administration's Justice Department labeled New York City, Seattle, and Portland as jurisdictions that permit "anarchy, violence, and destruction in American cities" last Friday in an executive order that has been criticized for potential unconstitutionality.
The policy seeks to strip the cities of federal funding that has been laid out by Congress. The executive order claims that "several State and local governments have contributed to the violence and destruction in their jurisdictions by failing to enforce the law, disempowering and significantly defunding their police departments, and refusing to accept offers of Federal law enforcement assistance." 
However, the executive order may not be enforceable as it appears to violate the Constitution. Even though the federal government can attach conditions to federal grants, the executive branch does not have the power to decide what these conditions are. In a 1987 ruling for the Supreme Court case South Dakota v. Dole, it was stated that Congress, not the executive branch, can control the distribution of federal funds to states.
Yet, with a low possibility that it will be shot down by the lower courts, it will most likely pass through the conservative-majority Supreme Court. White House budget director Russ Vought is said to issue guidelines for how federal agencies will withdraw funds from cities in the coming week.
Perhaps, with constitutionality in question and partisan politics at play, we should instead ask ourselves of the true intent behind the executive order. 
Over the past four months, there have been many accounts of police officers going too far such as the NYPD intentionally assaulting protesters, medics and legal observers at a protest on June 4th in the Bronx.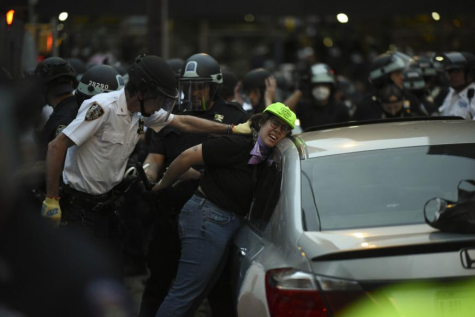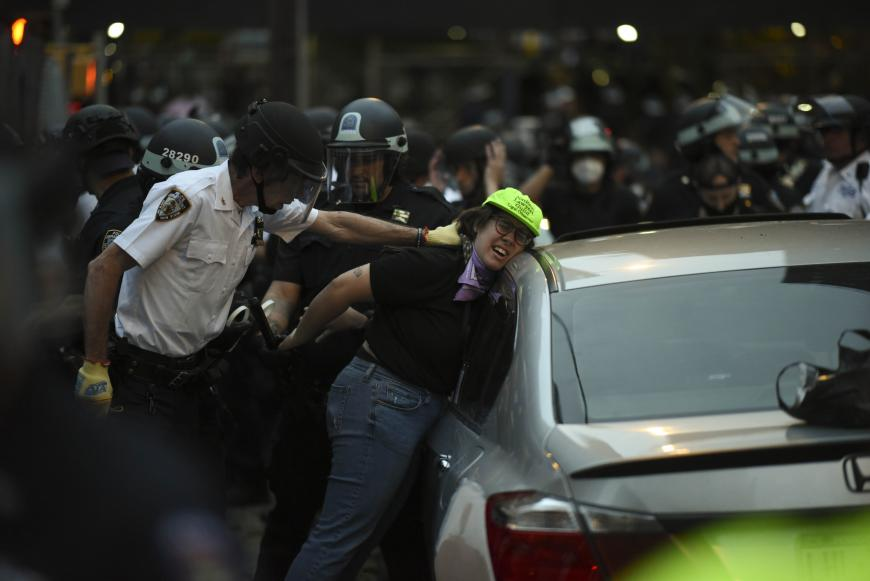 The Human Rights Watch cites many violations of international human rights law occurring at this specific protest. These include law enforcement's "excessive use of force, violations of the rights to free expression and peaceful assembly, arbitrary arrests and detentions, and cruel and degrading treatment of detainees." 
The Human Rights Watch also identified that while the protesters were trying to disperse due to the 8 P.M. curfew that was about to go into effect: "the marchers encountered scores of police officers with riot gear…[who] used their bikes to form a wall and prevented the protesters from moving forward, while other officers pushed from behind…[the] protesters were trapped, with no way to disperse." 
At that entirely peaceful protest, at least 236 people were arrested, at least 61 were injured by police and police officers moved upon protesters with impunity, beating and shoving them to the ground, firing pepper spray and hitting them with batons. 
It seems like police are quelling protests and doing too much, not too little, as the Trump administration claims if anything. Instead of helping the communities they serve in, police oppress individuals and stop meaningful discussions and activism about their own misconduct.
If even peaceful protesters are harmed and intimidated, how can we as a society claim that it works to create meaningful change?
"I support the protests because [they create change] in America for the better [and hold] people accountable for their actions," junior Talya Dersu said. "The government needs to recognize this and create resources and make changes to help prevent police brutality and racial inequality." 
Arguably, supporters of the order believe it will be good for communities because of its strict law and order approach.  "If a city desires to be autonomous, run and overrun by crime, then why should Americans pay to fund such [expletive] of hypocrisy," sophomore Jack Brenner said. "Those opposed to being governed [shouldn't] be aided by their government." 
This point of view assumes that cities like New York City are disconnected from the United States and are full of crime. but according to the NYPD's own crime statistics, New York City's overall rate was lower this past July than the previous year. Further, New York State sends 22 billion more dollars away in federal taxes than it receives back. 
New York aides the federal government, and even if some of its citizens have beliefs that oppose the federal government, wouldn't that be saying something much worse – that the executive branch should deny funding secured by Congress based on one's beliefs, violating the protections of freedom of speech granted by the First Amendment and attempting to crush opinions that differ from its own?
The executive order is a blatant attempt by the Trump administration to get police departments across the country to further harass and attack protestors in fear of losing federal funding. It is undemocratic and serves only to crush dissent across the United States in the wake of the Black Lives Matter movement that has spread across the country. The Trump administration would rather demonize Black Lives Matter protesters and designate harmless decentralized groups of protesters as "terrorist organizations" than actually deal with the injustice and systemic racism that has been affecting our country since its inception.
Leave a Comment
About the Contributor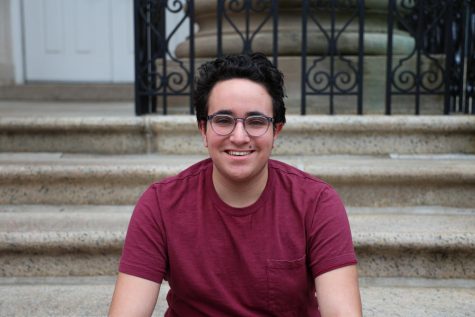 Tyler Brechner, Managing Editor
Tyler Brechner is one of Guide Post's managing editors. He is the head programmer for North High's robotics team, the GNN Goatbusters, varsity member...