Winter Sports Begin In The Midst Of A Pandemic
North High's winter sports season has officially begun this past Monday. This year, due to the COVID-19 pandemic, coaches and students have taken many steps and procedures to ensure that this season will be conducted in a safe and enjoyable manner.
The sports season is being run in compliance with the rules and regulations outlined in the NYSPHSAA Return to Interscholastic Athletics and Great Neck Public Schools Reopening Plan. All students and coaches are aware of these guidelines and are expected to follow and enforce them.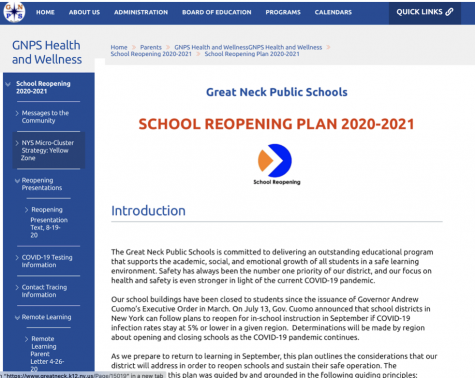 The sports that are currently being held have been distinguished by New York State as low or moderate risk activities. This categorization includes; boys and girls Fencing, boys and girls bowling, gymnastics, boys swim, boys and girls winter track. However, high-risk sports including basketball, wrestling, cheer, and volleyball are not being offered per New York State's instruction. 
The season is being conducted on the same hybrid schedule that is in place for the school day. Students are instructed to attend practices on their assigned in-person day. Remote students have also been designated a day on which they can attend practices.
To maintain a safe environment for everyone, athletes are held to strict mask-wearing and social distancing rules throughout the entire duration of practices, being given breaks to step out and take breaks if need be. Additionally, temperatures are taken each morning before school, per the usual, and on weekends before practice starts. 
Before starting the season, coaches from each sport were required to submit specific "return to play" plans to Mitchell Braun, the athletic director. Braun reviewed each of these plans and approved them before the season began. Coaches are expected to do the best they can to enforce these rules. 
"In terms of enforcing the new rules, the most important practice simply becomes persistent vigilance," said Mr. Corrao, the assistant track coach. "Individuals who are breaking the rules will be reminded of the guidelines and will be told to get back in compliance."
Besides policing athletes, coaches are dependent on the connection and trust they have created between their athletes in previous seasons to have a safe season.
"Coach Bonvicino, Coach McKenzie, and I all hope that we've created a culture within the Track and Field programs that the athletes are confident and comfortable enough to hold themselves and each other accountable to the necessary rules," Corrao said. 
Many other coaches have agreed that enforcing the rules has not been an obstacle because students are more than willing to follow the rules in return for playing the sports they love.
"Being able to participate in sports has been amazing for the students as they missed some form of normalcy and returning to the pool," said Mr. Rodriguez, the varsity boys swimming coach. "Athletes are more than willing to comply because they truly want to be here."
New varsity girls and boys fencing coach Jenna Ellis expressed a similar sentiment that her athletes are well aware of the procedures necessary to remain safe and the consequences if they begin to demonstrate an inability to follow rules. 
"Everyone involved is making extravagant efforts to continue the sport in a safe, competitive, and uplifting manner," Ellis said.
Junior Eden Reznik, a member of the girls winter track team, is one of many athletes who has been compliant with the new rules and is enthusiastic about the start of the season.
"Regardless of this time, it does feel great to be back and get together with everyone," Reznik said. "And what a better time to start the winter season than right at the start of the new year!"
For this season to continue and for sports seasons to continue throughout the year, coaches and students have established an understanding that everyone must continue to follow the set guidelines and rules. 
"While this is not a typical athletics season, we need to be the best we can to make the most of what we do have," Braun said.
Leave a Comment
About the Contributor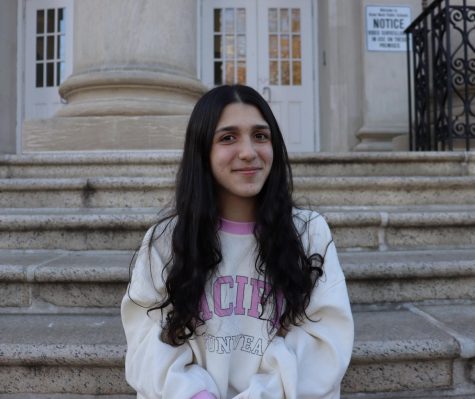 Amanda Lavian, Editor in Chief
Amanda Lavian is one of Guide Post's managing editors. She runs with Great Neck North's cross country and track teams. She also enjoys playing softball...