New Unconventional English and Social Studies Electives Offered Next Year
Recently announced additions to the senior course catalog provide credit through unconventional classes.
New specialized courses to supplement or replace social studies and English classes for seniors will be made available next year. Described as niche and diverse, these classes go a long way for students seeking an alternative to conventional learning. 
A diverse selection of courses was always offered at North High, granting students platforms for wide-ranging interests. Some of the currently offered classes — Architectural Drawing, Child Development, and Investments, to name a few — are not specifically required for graduation. However, their availability allows for the fulfillment of certain elective credits and provides invaluable real-world or professional experience. 
For the coming year, niche English and social studies electives such as Cultural and Emotional Literacy; Gender, Sexuality, and Literature; The American Mythos: Baseball; Plays and Playwriting; Shakespeare; and Short Story will be offered. Regardless of their particularity, these semester-long classes will still provide the English and Social Studies credits required for senior year. 
"It's really interesting that we have options to take classes other than the traditional types of English and Social Studies classes," junior Jamie Fleshel said. "Even classes such as Shakespeare and Short Story fill the course requirements."
By offering credited additional courses next year, "variety is widened," freshman Clara Goldman said. "This will really help out unconventional learners who may struggle with traditional classes and give them a chance to excel."
Enthusiasm for the new electives is nigh ubiquitous. However, students bring up a valid drawback given the specificity of each class.
"These classes look great, but will enough people even join?" junior Christopher Yang said. "Most of the classes seem very specific to certain tastes."
Regardless, "there's no harm in having them," junior Jesse Racsko said. "After all, I feel like just having the potential option for them is significant. Even if you personally think the classes are boring, there must be someone who finds them interesting."
Leave a Comment
About the Contributor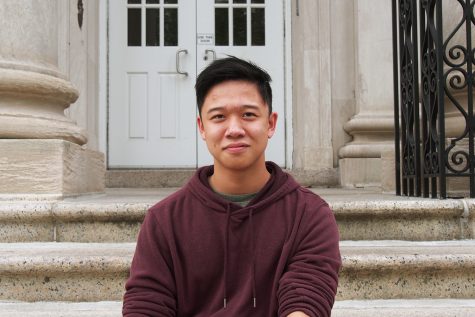 Matthew Mah, Senior Copy Editor
Matthew Mah is Guide Post's senior copy editor. He is the hegemon of the school's debate team and spends his free time working out and forklift driving....