Eric Adams Sworn in as NYC Mayor
Eric Adams, a former senator and NYPD Police Captain, is sworn in on Jan. 1 as the 110th mayor of New York.
Eric Adams, a former senator and New York City police captain, was elected on Tuesday, Nov. 2 as the 110th mayor of New York. Adams will be the second Black mayor in the city's long history. The Associated Press declared victory for Mayor-Elect Adams 10 minutes after the polls closed at 9 p.m. 
Adams has previous experience in politics, most recently serving two terms as the Brooklyn borough president. During his time as borough president, Adams, 61, has made changes to health, housing, and education systems in the borough. He was greatly supportive of the real-estate boom Brooklyn experienced as it became an increasingly popular place to live and work. Adams has also advocated for making two-year CUNY schools free. Before being borough president, he served in the New York State Senate from 2006 to 2013, representing the 20th Senate district in Brooklyn. Earlier in his career, he spent time as a NYPD officer, eventually being raised to the role of captain.
As New York begins to emerge from a public health crisis, Adams plans to make changes to the city that he believes will create more equality, efficiency, and success for all residents. He wants to focus on many issues the city currently holds, such as housing, crime, education, and healthcare problems. Adams does not believe in defunding the police. Instead, he thinks reforms should be made to the policing system. Adams has also stated that he plans to bring back the plainclothes police unit, which was disbanded last year. Adams has mentioned that his first 100 days in office will be spent focusing on crime. "I am not going to be a philosophical mayor. I'm going to be a mayor that's going to be a G.S.D. mayor, 'get stuff done," said Adams.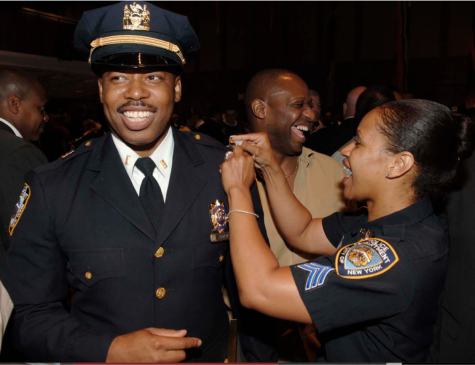 Adams has received praise from previous NYC mayors. Former Mayor Bill de Blasio says, "The mayor-elect has a vision and I think it's a well-informed vision, and I'm sure he will do it in a way that he believes in… I really trust his instincts and his knowledge". Adams has also been embraced by Mayor Bloomberg. On Twitter, Bloomberg said, "A big congratulations to @ericadamsfornyc! The right person at the right time for the best job in the world. I couldn't be more optimistic about New York City's future." Adams has the support of many politicians in the New York area, and they believe he will do what is best for the city.
Unlike his recent success, Adam's childhood was not what one might call "smooth sailing". He was born in the Brownsville neighborhood of Brooklyn on September 1, 1960,  the fourth of six children. His father was a butcher, while his mother was a house cleaner and a cook. Adams' family struggled to put food on the table, and were very poor. He grew up in a working class household in Queens, and was originally drawn to public service at the age of 15, when he and his brother were allegedly beaten by police officers. This incident is what motivated him to pursue a career in law enforcement. 
Students at North have varying opinions on the new Mayor-Elect. In disapproval of Adams, senior Greg Leung said, "Eric Adams has given me no indication that he will be a good mayor. Despite running on a platform of being hard on crime, Adams seems to be inconsistent with his statements on the issue, and stands behind his police background more than any actual results." On the flip side, other students were in support of Adams. "I was overall happy with the turnout of this election and am excited to see what these next four years hold for Adams as he takes on the position of NYC mayor," said senior Eden Reznik. 
New Yorkers, including our own Great Neck community, are very interested to see what Adams will accomplish during his time over the four years in office.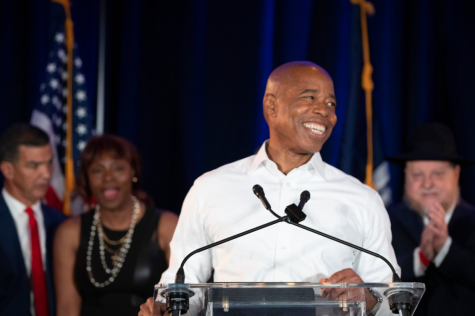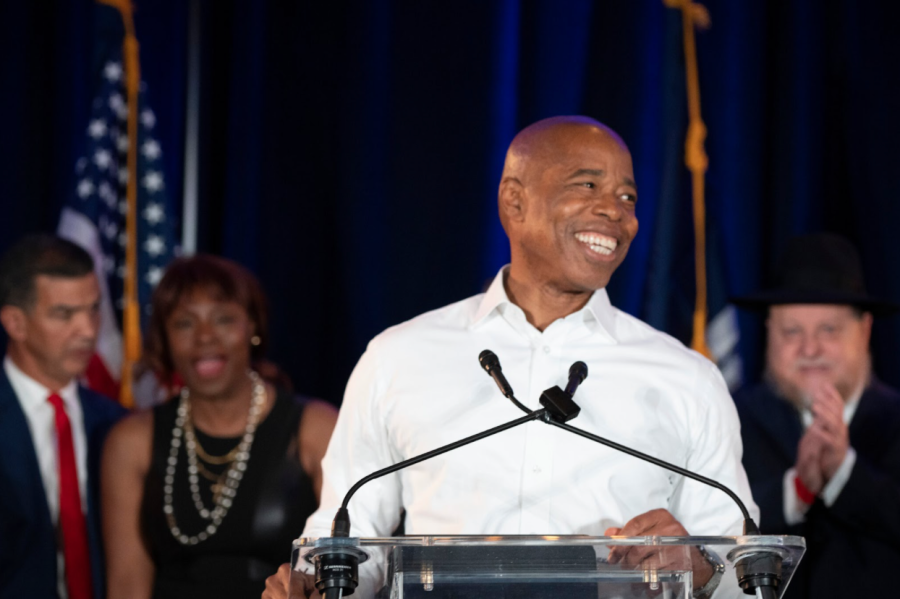 Leave a Comment
About the Contributor
Jacob Shirazi, Managing Editor
Jacob Shirazi is one of Guide Post's associate editors. He enjoys writing about current events and news that interest students at GNNHS. He is a member...