Gov. Hochul Keeps Mask Mandate as COVID-19 Cases Hit Single Digits
"Schools are safe. And why are they safe? Because people have been wearing masks," said Gov. Kathy Hochul in a press conference in response to some Long Island schools choosing to completely stop following the mask mandate, and some schools planning to stop following the mask mandate upon its expiration.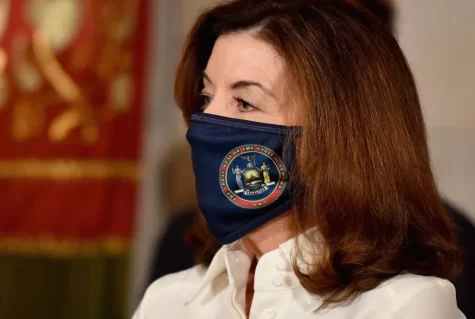 Gov. Kathy Hochul announced in early-winter that masks will be required to be worn in all indoor public places unless businesses or venues implement a vaccine requirement. This was a major action to address the winter surge of COVID-19. Originally this was planned to be effective until Jan. 15, 2022. The mask mandate was extended to Jan. 27, and then further extended to Feb.10. 
Prompted by a record-low number of COVID cases, a few Long Island school districts, such as Massapequa Schools, have chosen to adopt a mask-optional policy beginning on Feb. 21. 
"I understand why the governor wants the mandate to stay in effect, but I think that it can be lifted very soon," said junior Isaac Omid. 
In Great Neck, there have been multiple board meetings during which parents, and students have argued that wearing masks should be optional. Nevertheless, Superintendent Prendergast has reinforced that masks are here to stay, even in spite of the decreased number of COVID-19 cases.
Just recently, Wheatley high school has chosen to implement a mask-optional choice that students now have. On the other side of the spectrum, Manhasset High School has opted to keep the mask mandate in effect, much to the discomfort of some students.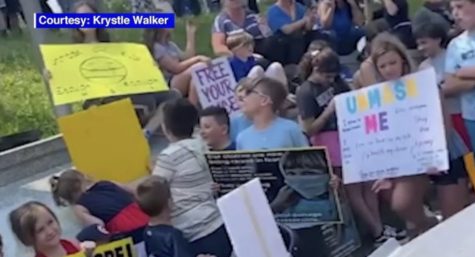 Around 15 defiant Manhasset students entered the school library without masks, with videos showing that those students were locked into the library. 
"I understand the discomfort and frustration that some students have with wearing masks but, it is up to the school board to decide if they should continue it, not theirs" said junior Brandon Sharif. 
Gov. Hochul also threatened that the state Education Department could withhold funding from defiant Long Island schools, should they continue to flout the statewide mandate.
"I will tell you about Feb. 1 on Jan. 31. I really do need to wait until that time. Trend is looking good and I'm an optimist, but I saw a very good trend just in early November, and then everything changed," said Gov. Hochul.
Leave a Comment
About the Contributor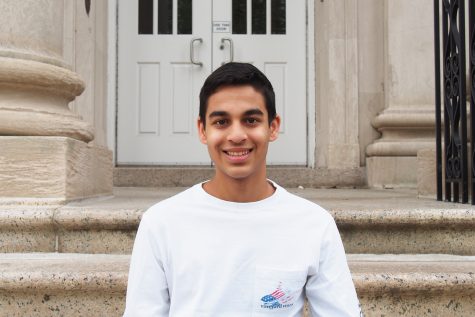 Ariel Baron, Senior Media Manager
Ariel Baron is one of Guide Post's managing editors. He enjoys playing basketball and soccer in his free time. Ariel enjoys reading, going on bike rides,...