New Budget Passes by Landslide and Donna Peirez is Re-Elected to Board of Education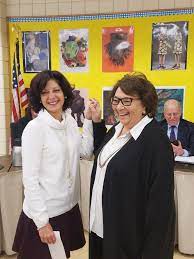 In the recent budget and Board of Education trustee vote, the 2022-2023 Great Neck Public Schools budget of $261,432,690 passed with 70 percent of the vote, and incumbent Donna Peirez was re-elected to the Board of Education with 58 percent of the vote.
The new budget includes funding for new staff such as guidance counselors and school psychologists, maintains class sizes at contractually obligated amounts at middle and high schools of 28 students, and keeps class sizes for elementary schools below the maximum class size provided by the Great Neck Teachers Association's contract with the school district. It also appropriates money to expand the intensive needs programs at both North and South High in order to meet the demands of a growing high school intensive needs population due to middle school students moving up to the high schools next year.
"As a school district, we go above and beyond to ensure that every student receives the services, academic programs, and social and emotional support to achieve their personal best," said Superintendent Dr. Teresa Prendergast. "I thank the Board of Education for adopting this fiscally sound budget, which truly represents the needs of every single student."
However, there was some critique of the budget from the teachers.
"The board taxes below the cap, so they're not even raising the revenue that they're able to raise," said Great Neck Teachers Association president and South High teacher Mr. Daszenski. "That's a big problem. We understand the politics of it. [The Board of Education] love[s] it… [It's] going to the community and saying 'we're not taxing as much as we could'… It puts [teachers] in a tough spot because they're not cutting staff or programs… but they're not raising as much revenue as they can."
Furthermore, many teachers noted that the school district is losing teachers to neighboring districts, and that hiring new teachers was difficult due to uncompetitive salaries and family leave policies. Teachers at North also pointed out the failure of pre-planned projects to be carried out in their entirety. For instance, a plan to add more science classrooms and restoring gas access to the school for bunsen burners has been consistently delayed and is estimated to begin in the summer of 2023 — far from its initial approval in the 2017 bond referendum. 
In the election for school board trustee, incumbent Donna Peirez ran her reelection campaign based on her past experience with her slogan of "protect quality public education." 
"The prioritization of children's well-being is a mission of our community," said GNPS Board of Education trustee Mrs. Donna Peirez. "I have dedicated my life to that mission. First, as an active parent, whose children grew up in our schools. The education that my children received here has helped them achieve happy, successful lives. And, then as I served for 28 years as a teacher at Lakeville School encouraging and supporting hundreds of children to realize the beginnings of their own goals and dreams… Since my retirement, I continue to follow my mission as a member of the Board of Education."
As a past teacher and member of the Great Neck Teachers Association, she faced criticism from supporters of Emil Hakimi, Peirez' running mate in the recent election. Mr. Hakimi claimed that "[The Great Neck Teachers Association's webpage on social justice] serve[s] as a glimpse into the social and political agendas which have seeped into our schools. [Great Neck] need[s] a Trustee who represents the voices of parents in the district, not one who serves the interests of the union."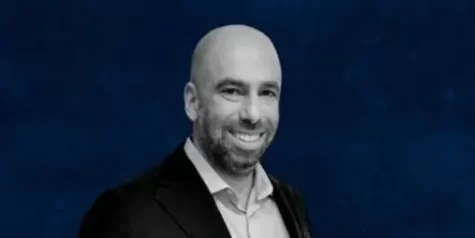 However, Mr. Hakimi himself was criticized by many community members for being anti-teacher due to his opposition to the teachers union and the specific comments made by the Great Neck Teachers Association concerning social justice. He was also critiqued for making anti-LGBTQ comments, and many also took issue with his claims that "socio-political indoctrination" is occurring in Great Neck schools and that GNPS is shifting away from providing quality education to instead focusing on social issues.
"It is gratifying to know that the 70 percent voter support for the budget also marked an increase by ten percent this year over last," said Great Neck Board of Education President Rebecca Sassouni. "The support also extended to Donna Peirez who handily won against her challenger."
Donna Peirez stopped responding to requests for comment, and Emil Hakimi declined to comment, noting that he would release a statement on his social media.
Little change will occur in terms of board of education, as the right-wing candidate who planned to radically change the nature of education in Great Neck was unsuccessful in his campaign.
Leave a Comment
About the Contributor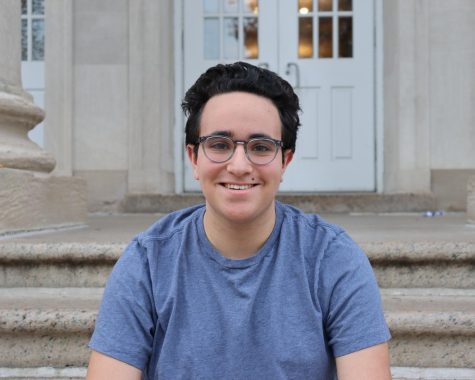 Tyler Brechner, Senior Copy Editor
Tyler Brechner is one of Guide Post's senior copy editors. He is the team captain of North High's robotics team, the GNN Goatbusters, the Undersecretary-General...