Get into the Holiday Mood!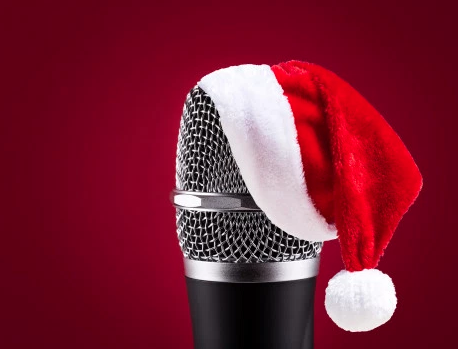 Hang on for a minute...we're trying to find some more stories you might like.
Soon after the last remnants of Thanksgiving dinner are cleared off the table, everyone turns on holiday music to celebrate the coming festivities. Add these new holiday songs to your playlist!
"Christmas Eve" by Kelly Clarkson

"Santa's Coming for Us" by Sia

"The Star" by Mariah Carey

"Say All You Want for Christmas" by Shania Twain and Nick Jonas

"O Holy Night" by Ellie Goulding

"Can You See" by Fifth Harmony

"3 Kings" by DJ Khaled, Yo Gotti, and Fabolous

"I'll Be Home for Christmas" by Demi Lovato

"River" by Sam Smith

"You Make It Feel Like Christmas" by Gwen Stefani and Blake Shelton
For those who prefer the classics, here are ten of the best holiday songs of all time:
"All I Want for Christmas Is You" by Mariah Carey

"Frosty the Snowman" by the Ronettes

"Last Christmas" by Wham!

"Christmas (Baby Please Come Home)" by Darlene Love

"Christmas Time is Here" by Vince Guaraldi Trio

"Jingle Bell Rock" by Daryl Hall and John Oates

"Santa Claus is Comin' to Town" by Bruce Springsteen

"Santa Baby" by Madonna

"Rudolph the Red-Nosed Reindeer" by The Temptations

"Christmas Wrapping" by The Waitresses