The Future Leaders of the Free World: Model UN
Motivation, hard work and persistence are key factors for success; And the members of Model UN have definitely proven that.
For the past few years, the Model UN club has been a little-known club at Great Neck North High School, receiving little to no funding from the school. However, this year, the club has been experiencing significant change in terms of members, motivation and recent successes.
On November 17, the Model UN club experienced its most recent success at an annual conference hosted by Columbia Educational Simulations, CESIMS for short, at Columbia University. Great Neck North High School's delegation received six awards at the conference consisting of 116 delegations from other schools, such as the Beacon School, The Dalton School, and the High School of American Studies.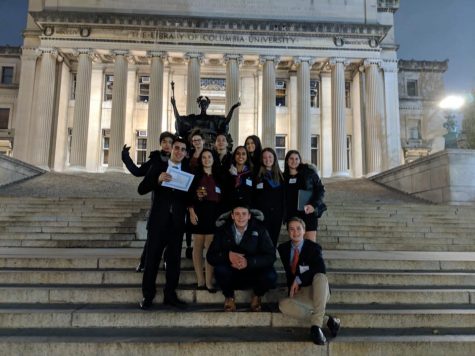 Model UN is exactly what it sounds like: A model simulation of the United Nations. While coming to a unified decision on the world's geopolitics, students develop public speaking skills, learn how to take a stance, make negotiations, and understand other points of views. While this may seem menial, "they're trying to solve the world's problems that the world's diplomats can't solve," said Mr. Ragot, club advisor of Model UN.
At conferences, students act as committees that debate issues from the past, present and future. In these committees, students either take the position of a country or a person on the issue presented. Members collaborate and create resolutions with other countries to fix or lessen the conflict of interest. While supporting their stance, students are judged on the presentation and strength of their arguments.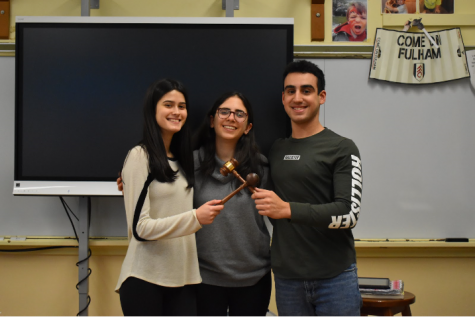 This year, the Model UN club experienced a large increase in its members and motivation. From only five members at the beginning of the 2017 school year to 25 members as of November 2018, Model UN has grown to welcome more students into its culture of politics, public speaking and negotiations.
"This year more than ever, people are definitely getting more engaged in our club," said Matthew Somekh, president of the club. "It's not just coming to the meetings, these kids have a passion for Model UN."
According to members of the club and Mr. Ragot, self-motivation plays a crucial role in the club's continued success. Students prepare for conferences with minimal guidance from more experienced members of the club, preparing a stance and a resolution based on their respective committees.
"Adam and I normally go a little more than we probably have to prepare," said Adam Sanders, sophomore. "Some people who don't really prepare that much can go off ad-lib. Some people go more in-depth of policy. There are so many different ways to play Model UN and each way is very rewarding."
Despite the independent nature of the club, members have continued to thrive in that environment as Mr. Ragot and Ms. Lee, the club advisors, handle the logistics of organizing delegations to conferences. The enthusiasm of some members contributes to the club's continued success.
"I really like being able to act as a person in history, whether it is in 1200 AD or in 2050," said Aliza Fine, sophomore. "Since we've grown in size since last year, we've really become a community. It's been fun."
The club attracts members that are willing to tackle geopolitical issues, which is a difficult task for students, some of which have not had exposure to the world history involved. However, members continue to learn and attend conferences in an effort to improve their skills in politics and debates.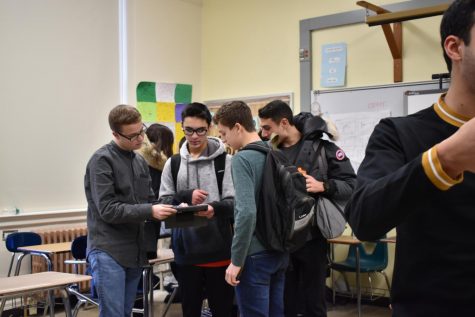 Due to its self-motivated members and supportive advisors, Model UN continues to stand out despite the numerous clubs in Great Neck North High School. In addition to the unique mindset of its members, the club spreads awareness for different issues and raises money for charities later in the school year. However, as the club grows, the lack of funding from the school proves to be more and more inconvenient for the members of the club.
"The school does provide buses to certain conferences, but not all of the conferences," Somekh said. "I personally have a problem with this because a lot of kids do have a problem with transportation."
Model UN continues to foster a desire to learn more about the world, sending delegations of students to attend conferences and have fun debating monumental issues. With its recent successes and growth, the future looks bright for this previously lesser-known group of aspiring diplomats.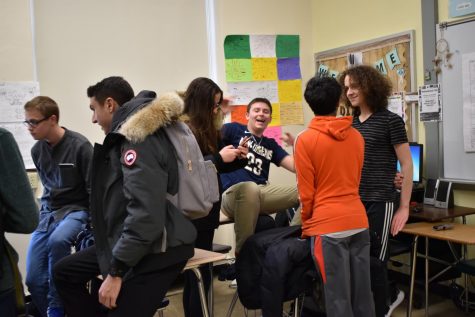 "These students enjoy working hard and doing something that is almost like beating your head against the wall," says Mr. Ragot. "They go for it anyway, which is kind of a tall order, and they're having more and more fun doing it."
And in doing so, "we are creating the leaders of the future," Somekh says.
Here are the awards from the CESIMS conference:
| | | |
| --- | --- | --- |
| Members | Award* | Committee |
| Matthew Somekh | Best Delegate | NY Theater Association |
| Adam Sanders, Adam Tsou | Most Improved Delegate | UNSEC |
| Brenner Yellis | Most Improved Delegate | Obama 2008 |
| Danielle Goodstein | Honorable Mention | Columbia University 1968 |
| Sophie Askari | Verbal Recognition | NY Theater Association |
| Maya Gavriel | Verbal Recognition | Council of King Charles |
*Best Delegate = 1st place
Most Improved Delegate = 2nd place
Honorable Mention = 3rd place
Verbal Recognition = 4th place
About the Writers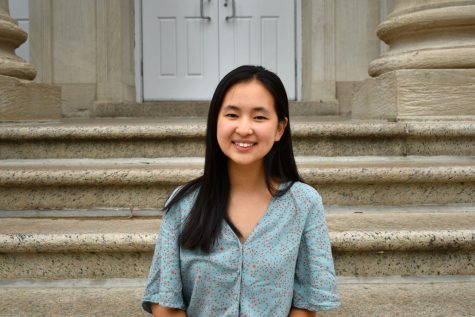 Madeline Yang, Editor-in-Chief
Madeline Yang is Editor-In-Chief for Guide Post. She loves to write about events and take photos at North High. In addition to Guide Post, she is president...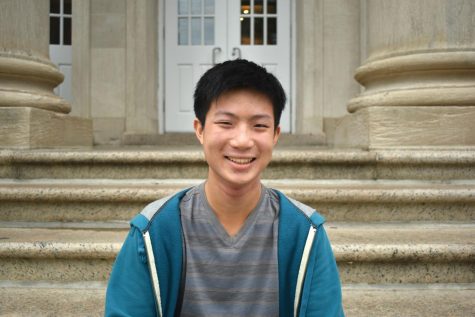 Raymond Lin, Editor-in-Chief
Raymond Lin is Editor-in-Chief for GuidePost. He enjoys writing about science research and school policies that interest students at GNNHS. He is a member...