North High Starter Pack
If you are a student at Great Neck North, you certainly may own some of these quintessential items listed below…
The North High Student Starter Pack: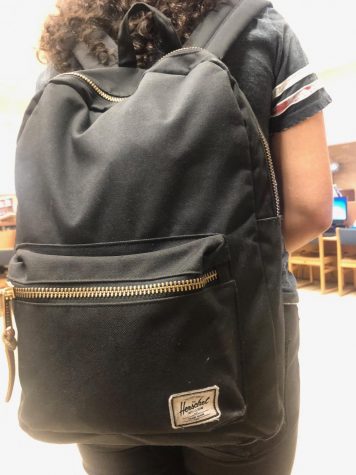 It is fairly common to find a Herschel backpack hanging off the shoulders of a GNN student in the hallways. This backpack stores it all — notebooks, iPad or laptop, snacks, and more. They come in all different colors and patterns, has multiple laptop pockets, and more. "I have used my Herschel backpack since freshman year, and it was a great buy for me," says student Kayla Ezair.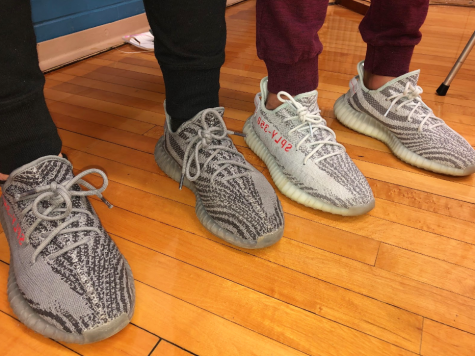 The famous, Yeezy Boost sneakers are seen walking on the floors of Great Neck North.  The highly desired Adidas shoes have been among the most expensive, and not uncommon sneakers. Given the Kanye West label, you would be lucky if you are even able to purchase a pair! When a new color or design is released online, they sell out within minutes. Then, on craigslist websites, they can be resold for up to 10 times the original price. Believe it or not, Yeezys are definitely worth the hype according to students at our school.
'Copping' a limited edition Supreme item that sells for a bizarre price on Thursdays can be hard. Products can range from hoodies and skateboards to money guns, which range from a few hundred bucks to a couple grand. When items drop every Thursday, they are usually bought quickly if not gone by the time you made your final decision. Not only is owning a Supreme item a fashion-forward move, but the practice of reselling items rose in popularity in our community. Typically, people will purchase these items and sell them for a higher price after it is sold out elsewhere.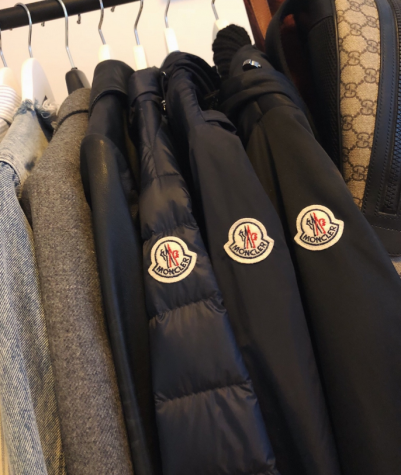 With temperatures now hovering at low digits, cold-weather wear is a necessity for students. Better yet, Moncler coats are an item that some students have. This jacket is more than a typical coat; it is a fashion statement that stands at our school. Moncler jacket prices range between 1 grand to a few grand. Hats alone can retail for at least $465. With brand reputation and fashion trends, these costs have no limit. These coats embody student's freedom of style. A school in the UK has even banned students from wearing expensive winter gear, such as Moncler and Canada Goose. This is done in attempt to prohibit "poverty shaming". However, coats are a form of expression and are only meant to keep warm, therefore we have a multitude of options to choose the perfect brand and color that you desire.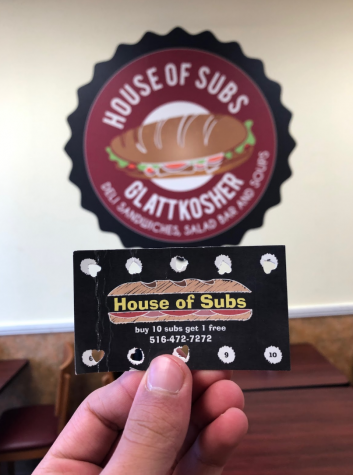 If you frequently take advantage of our off-campus lunch period and you frequently consider going to the House of Subs, the restaurant offers you a punch card. After every 10 punches, the restaurant lures people in by giving you a free sandwich. According to Ben Malekan, "one of the best feelings in the world is walking into House of Subs and handing in that card with 10 punch holes for a free sandwich." It's the ultimate feeling that after going to the restaurant ten times, receiving a full sandwich on the house. Other restaurants, such as 27 Dressings and Vivi Bubble Tea, also offer the same approach. 27 Dressings, for example, gives a free salad after you visit for 10 times. These restaurant customer retention strategies are best to bring back customers.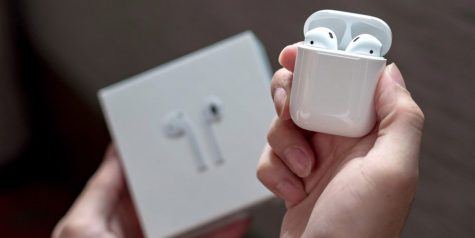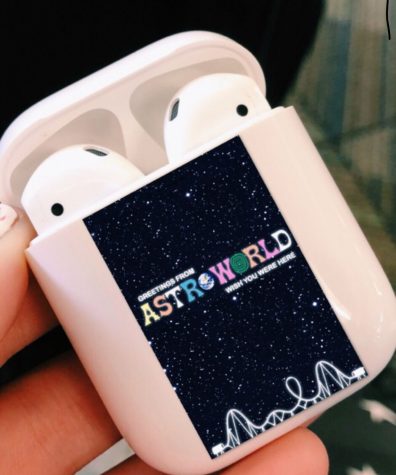 If you see a student wearing AirPods in the hall, it might indirectly mean they don't want to be disturbed. Techies praise them because of the wireless design. "I have AirPods and they are really useful. They are quick and easy to use," said Madison Yousefzadeh. Apple claims the Airpods are "Wireless. Effortless. Magical". They offer relatively good sound quality and are comfortable. However, the small 2-inch earpiece can be easily lost. "I got AirPods for my birthday, but I recently got my second pair because I lost the first one," said Noam Rahmanam. The precious $160 pieces could fall in a matter of seconds, yet can also be a big game changer in a matter of seconds. AirPods have grown in popularity since it first came out, and now we are preparing for version 2 of the wireless earpiece that is expected to be released later in the year.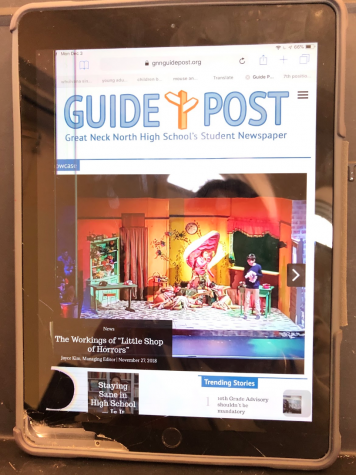 You are watching your favorite Netflix show in the bathroom from your iPad, when suddenly it falls to the ground. You reluctantly pick it up, hoping that it is not damaged, yet open to see the unfortunately cracked screen. Don't worry- you are not alone. Mr. Mastrande, our school technician, has definitely received many visitors in his office from worries of a cracked iPad. According to Caroline Peiser, her iPad shattered while in her bag. She had done nothing in her hands to damage it. Luckily, our school offers the given iPads to be repaired for $80 the first time. This is a discounted price offered by our school, as the original price typically can range from $90-120 depending on the extremity of the damage. 
For seniors, Mercedes Benzs, BMWs, Jeeps, Range Rovers, are just a few of the many luxury car brands parked in our student parking lot. The fancy cars are known to have elegant features that fit our high school needs. For example, the Range Rover is known for its elegant innovation and strong performance. For the 10 minute drive to school, these cars have everything one needs. However, a luxury car is not a requirement for students who want to fit in. It is no "luxury dealership" that New York Times have referred our parking lot to be; there are tons of many other car brands that hold in our lot. Having any car is a privilege for people to have, and spending the thousands of dollars on a Mercedes Benz or BMW is evidently a choice that students may have. A car can be a rewarding present and a sign of hard work effort, as Daniel Chitsaz said. He also said, "One of the biggest effects of having a car on my high school experience is the amount of sleep I get. The bus I used to take would leave at 7:15, which is just insane. Now I get to sleep until 7:30. Which I gotta say is pure bliss in comparison".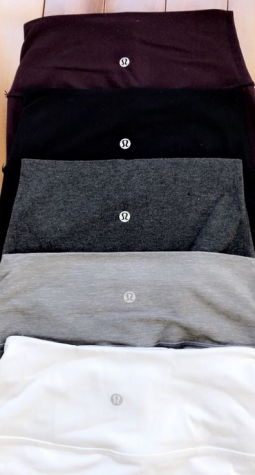 The Lululemon brand offers many selections for apparel for men and women. You definitely have seen them everywhere, whether it is the silver reflecting logo at the back of someone's legging, or even the store bag used as a sports tote. The company continues to release new colors and styles to keep customers to come back. A frequent Lululemon shopper Oren Cohen said, "I just got a pair of shorts, and I'm down to get more clothes from there, they are mad good quality". This athleisure brand defines the long-term fashion trend for Great Neck North Students. The leggings are known to be long lasting and offered in many different styles. The different variations can be seen on any student.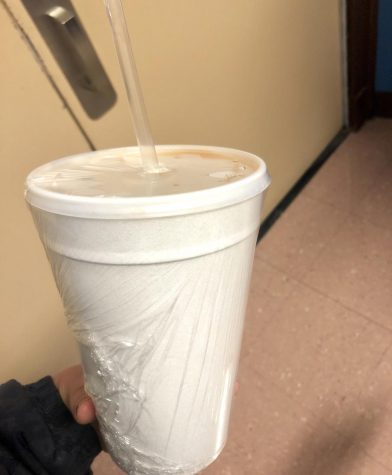 Iced coffee from Deli On the Green is the move for North students. After staying up all night working on your procrastinated English essay, an iced coffee would be the perfect drink to start your day. It is the taste and the design that makes them unique- with multiple flavors, and the saran wrapped cup. It is an ideal lunch place to dine at as well. As you get your coffee or iced tea, there is a wide selection of meals. Junior Ava Nazif, a frequent customer at Deli On The Green, said she "buys Deli every single morning. The workers already know my order because I have been going there for so long". Essentially, a Deli drink becomes an everyday accessory for a Great Neck student.
Although we are not endorsing any of these products, we will say that these items and other flashy brands do not and should not define who you are. Your unique personality, and perseverance to say the least is what makes you, you. So, know your self-worth. Use that mindset and don't let these items determine your social status quo. This article is simply a vision of the Great Neck North High School typical uniform.
Leave a Comment
About the Contributor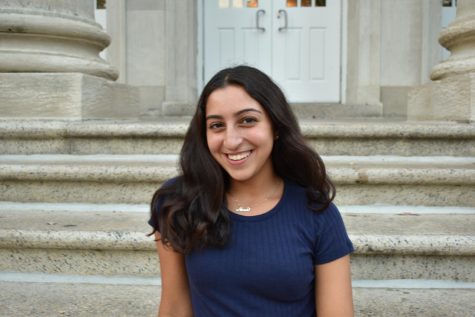 Nora Monasheri, Senior Managing Editor
Nora Monasheri is one of Guide Post's senior managing editors. Aside from Guide Post, she is Vice President of both the Teens For Tomorrow club and...