Blazers Tennis Match Supports Resilient Coach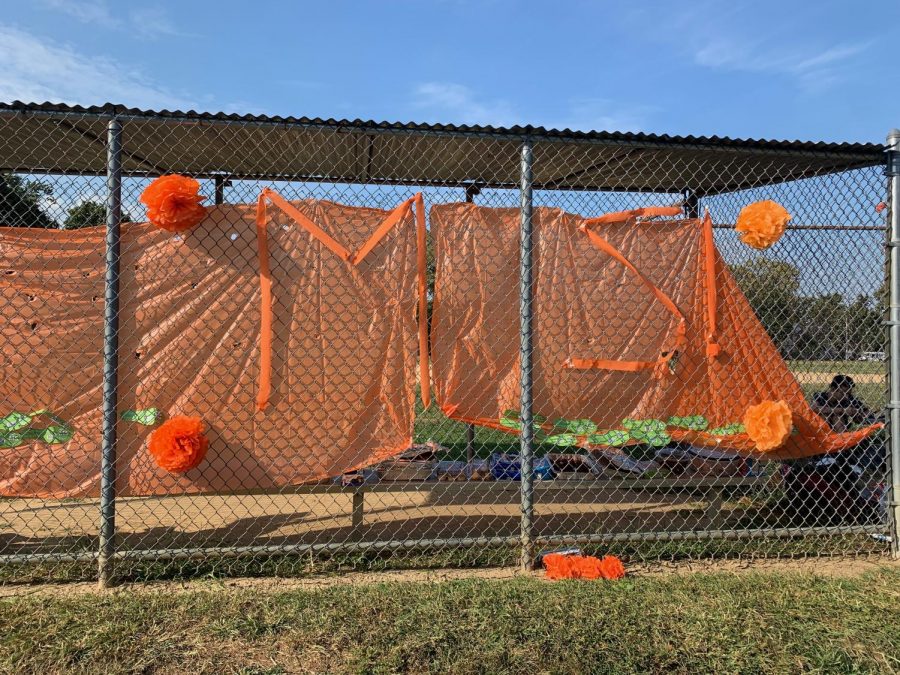 North High's Girls Varsity Tennis team hosted a match against Roslyn to support their head coach, Mindy Alpert, and the National Multiple Sclerosis Society. The match, played on Monday, Sept. 23, was very important to the girls' team; Alpert, known as Coach Alpert, lives with Multiple Sclerosis.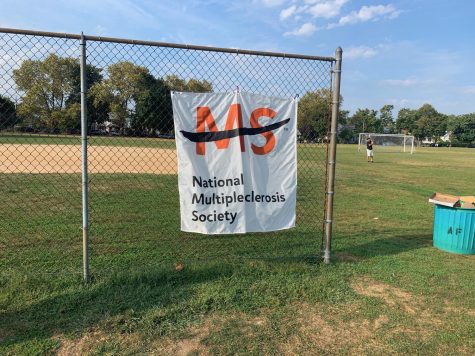 "The most we could do for [Coach Alpert] was a match where we were able to represent her and MS," said senior Vera Cho, who plays on the Great Neck North Varsity tennis team.
In a display of their loyalty to Coach Alpert, the Junior varsity and varsity teams, with the help of Coach Kazin and Coach Combs, combined to raise a whopping $611 for MS awareness in school and through bake sales at the match.
 "All we want to do is make [Coach Alpert] happy, and I think on that day she truly felt how much we all cared for her and how much we all wanted to help her raise awareness," said Cho.
The girls sure did achieve their goal because to Coach Alpert, "It was one of the best days as a coach" of her 13 year coaching career.
Coach Alpert emphasized her gratitude for the tennis match.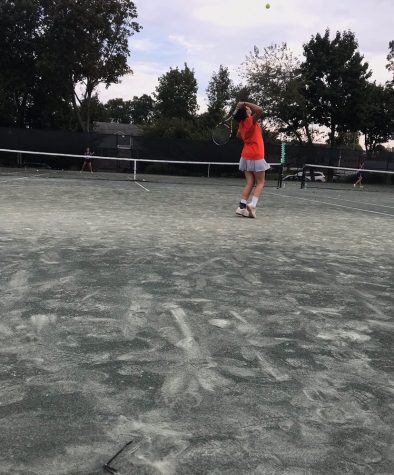 Not only did the match generated support for her from her team and community, but it also shed a light on MS. Coach Alpert hopes that by putting MS in the spotlight, people will become more understanding of MS and its effects: "I have experienced a number of times since being diagnosed that when certain people find out that I don't work they judge me as being less than they are, that I am lazy, not well educated, not worthy of being respected. They can't see my disabilities so they judge me in a negative way."
A hard worker and high achiever, Coach Alpert was a phenomenal athlete at Great Neck North High. Her greatest memories and times in high school were while being on a variety of sports teams, and her talent earned her a spot in our school's hall of fame. 
She eventually moved on to study at Cornell and work as a senior vice president of investments at Smith Barney. Her MS diagnosis, though, tore up the foundations of her life.
"I loved my career … and had to give that up at the age of 38. I cannot participate in sports anymore and personally, I have lost some friends who did not want to deal with my MS and its limitations." 
In response to this hardship, Ms. Alpert strived to reinvent herself and to rediscover the happiness that had escaped from her life. Coach Mindy was able to achieve happiness within herself by serving her community: "Giving back to others, caring about other people, and making them happy is one of the best ways to help yourself." 
Coach Alpert served the program in which she was once a player: she became the volunteer tennis coach for North High's Girls Tennis team. As the coach, she has aspired to give her players "wonderful memories" and help them achieve a great high school experience.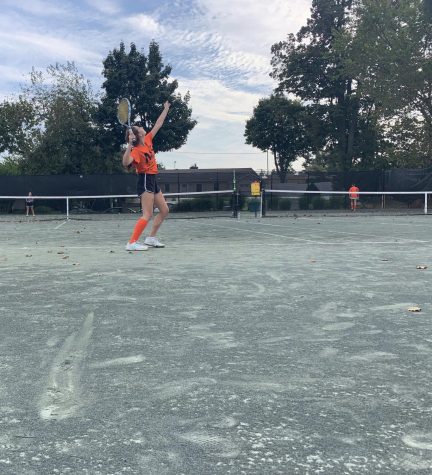 The effort that Coach Alpert put into the team has transferred back to her: "Being with the teams  makes my days brighter and [more] joyful." Every practice, match, and bus ride, she feels their support radiate. 
"Although having MS makes me sad and has given me many challenges, it has brought many positive things like coaching here at North, meeting new people, being involved in new adventures, and having a greater appreciation for the simple things in life. I try to hang on to the thoughts that hopefully I am making a positive difference." 
Before her diagnosis, Ms. Alpert did not even think about how she felt every day. She took her good health for granted, as many do. Now, with her Multiple Sclerosis diagnosis, she is much more patient and prevents herself from becoming overly stressed. She noticed herself living more in the present than she had been before.
"I have a much greater appreciation for many things like simply being able to take a walk, having the energy to get together with friends or family, to be able to coach every day, to have a day where I feel well." said Coach Alpert. 
Coach Alpert's journey with Multiple Sclerosis has not been an easy one. However, she has learned to make the most of it. Her diagnosis has taught her to have a different outlook from day to day:
"
"I have learned from having MS that it is important to find joy, happiness and a purpose each day, even if it is in the smallest activity of the day. Some days taking a shower is all that I can do. [On] that kind of day, I try to see that taking a shower was a success." "
— Mindy Alpert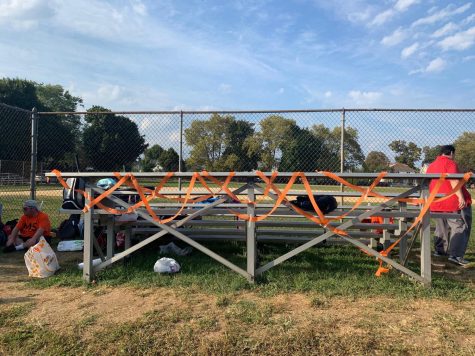 The challenges and limitations of MS have altered her career path and personal life, but the adversity she faced changed her life through the lessons she learned. "I have learned if an opportunity presents itself, don't wait for tomorrow because you might not be able to do it. Take a chance … I learned that life throws all of us curve balls and that to make the best of your life you need to focus on what you can do, not what you cannot do."
Ms. Alpert hopes this event allowed people to become more sensitive, understanding, and accommodating to the various challenges that Multiple Sclerosis presents. She hopes people will get engaged in helping and educating others on what Multiple Sclerosis is, expose them to potential career opportunities, possibly donate, support the cause, and bring awareness the people affected by MS. But most importantly, multiple Sclerosis affects not only the person who has it, but the people around them.
About the Writers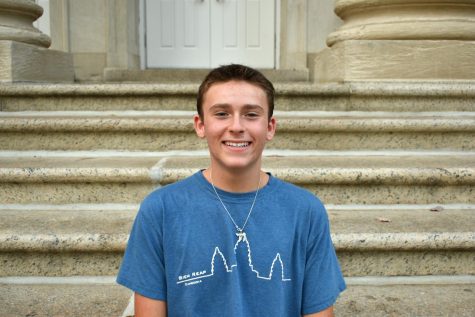 Brenner Yellis, Senior Managing Editor
Brenner Yellis is one of Guide Post Online's Senior Managing Editors. He is very passionate about basketball, baseball, and US politics. In his free...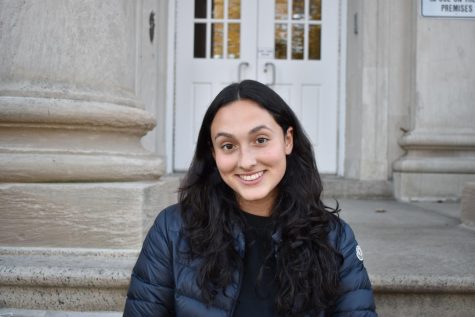 Alyssa Ghassabian, Senior Managing Editor





Alyssa Ghassabian is one of Guide Post's senior managing editors. She is passionate about tennis, and is the captain of the Girls Varsity Tennis...