Coach Connolly's Life-Changing 9/11 Experience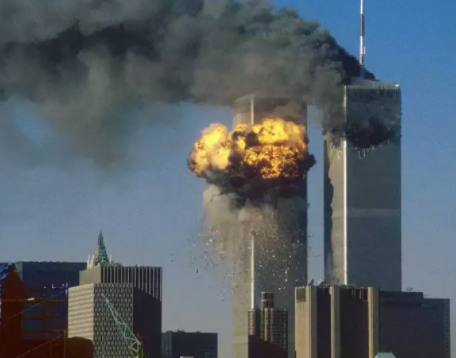 If you've ever been in the Gymnasium, you've probably seen Physical Education Coach Erik Connolly, a pomade-haired man filled with positive energy and humor.
Mr. Connolly was not always interested in becoming a Physical Education teacher, he
describes, first pursuing a job as a police officer after finishing high school. Coming from a family of police officers, his father desired for him to pursue a master's degree in college before becoming a police officer.
After receiving his Physical Education Masters degree at Adelphi University, Mr. Connolly realized being a police officer was not his calling. He then focused on becoming a physical education teacher.
This beloved figure at North High expanded on a specific moment in his life, the Sept. 11
Twin-Tower attacks, which was most simply seen as a moment that forever changed the value he placed on life itself.
Straight out of college, Mr. Connolly began teaching PE at Stuyvesant High School, a building that is a block away from the World Trade Center.
A 24-year-old teacher in Stuyvesant High school, Mr. Connolly recalls an average morning sitting in his office on the fifth floor of the school.
After hearing a loud crash sound, he quickly looked out the window, and to his surprise, there was no sort of accident on the streets. That is until he looked up to the North Tower of the Twin Towers, seeing smoke coming out from the tower, initially not thinking much of it.
After hearing the principal tell the school of two other plane crashes, Mr. Connolly realized the crash right outside his school building was no accident. Soon, a police officer helping with the escorting of children out of the building told him that one of the other two plane crashes was the other tower. At this point, the glass in the windows was breaking. Mr. Connolly knew that if the second tower fell on the school, everyone would inevitably die. His teacher instincts took over, and he began physically shoving his students down the stairwell to make sure they could leave the building alive. His only true goal was to keep as many students safe as possible.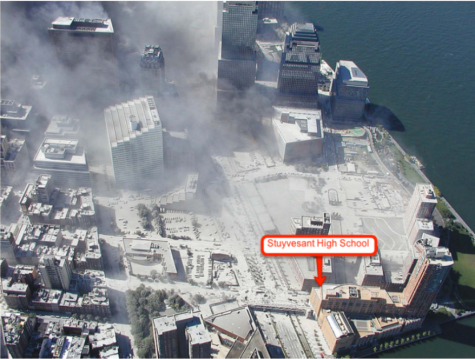 "The pain and the agony that my poor mother would deal with if I died in the school that day was the one thing that allowed me to get through that day."
After walking to a nearby bridge with the students he was guiding, the principal informed him that teachers could leave. Mr. Connolly immediately found a nearby pedestrian who let him borrow his phone to assure his mother that he was okay.
Following the phone call, he walked for a few hours on the highway until someone saw him and took him to the New Hyde Park exit, near his home in New Hyde Park. "Running to my parents and tightly embracing them after turning the corner to my house… was very emotional," he explained.
Being an educator was Mr. Connolly's true calling, as he was able to be a role model to his
students that day, putting them before himself and praying for their safety over his own. The character he displayed there, paired with him wanting to stay alive for his mother and not himself, is a testament to his selfless nature.
Despite seeing people jump from the 90th story of the North Tower and having a near-death experience himself, Mr. Connolly continues to be a strong and inspirational teacher, father, husband, and man. The historical event that students refer to as 9/11 is, to him, a reminder to be grateful for the life, freedoms, and blessings we have as human beings and citizens of the United States.
Leave a Comment
About the Contributors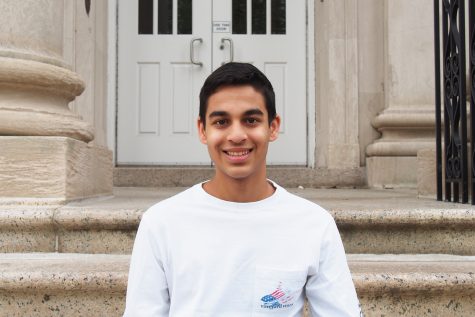 Ariel Baron, Managing Editor
Ariel Baron is one of Guide Post's managing editors. He enjoys playing basketball and soccer in his free time. Ariel enjoys reading, going on bike rides,...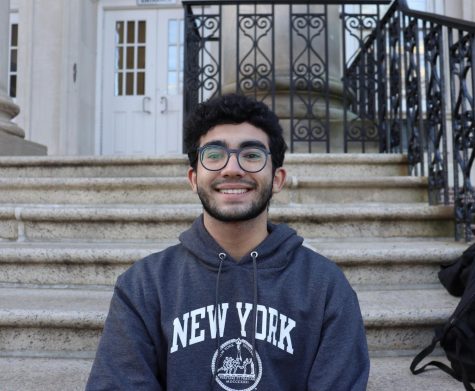 Dylan Kohanim, Managing Editor
Dylan is one of Guide Post's managing editors. He is currently the captain of the Varsity Tennis team and a member of the Varsity Volleyball team. He...