A Profile: Mrs. D, the "G"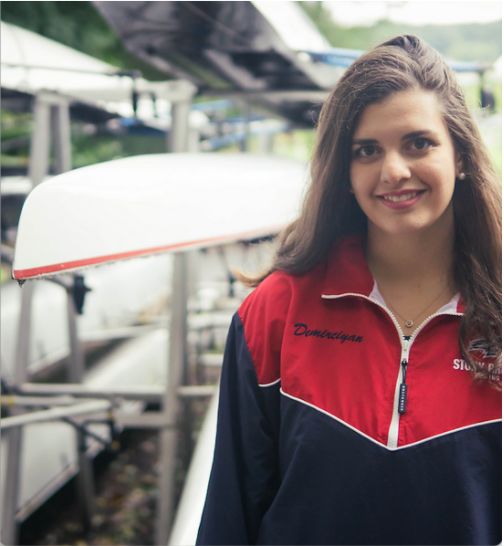 Have you ever heard of a teacher that tried to convince the class that she brought in a cat on the first day of school? Unless you were in Ms. Demirciyan's first-period biology class, we bet you haven't. 
Not only is Ms. Demirciyan, a new science teacher in the building, making students feel excited to be back in classes, she is also establishing her teaching style early on. 
It is evident that she strives to promote a positive learning environment from the start of the school year. She puts a fun twist on learning, yet manages to keep her students focused and diligent throughout the entire class period. 
"I love having Ms. D as a teacher," junior Audrey Bichoupan said. "I've never had a teacher so intrigued in making us learn while also having a fun time."
Surprisingly enough, it took many years for Ms. Demirciyan to kick off her teaching career. 
Teaching was not initially Ms. Demirciyan's first option. She was an engineer, Pre-PA, Pre-Dental, Pre-Med, a researcher, published papers, and was a certified nursing assistant. However, none of those occupations sufficed her needs.
"In first grade, I wrote in a school book that I wanted to be a teacher, and although I tried out many different occupations, I would always circle back to teaching," Ms. D said. "I hated every single thing, and I would just keep coming back to teaching." 
Ms. D went to Stony Brook University to earn her teaching degree and had a wonderful experience. After receiving her teaching certificate, she started her own business during her free time. 
Currently a co-founder of a rowing team for adults in Smithtown, Ms. D embraces the hustle of maintaining the club, all while making lesson plans and organizing her classes in school.
The club meets year round. During the winter and part of spring, classes are on a machine, but during the summer and fall, classes are always out on the water. Although she has started her business recently, she has already been very successful in recruiting new members.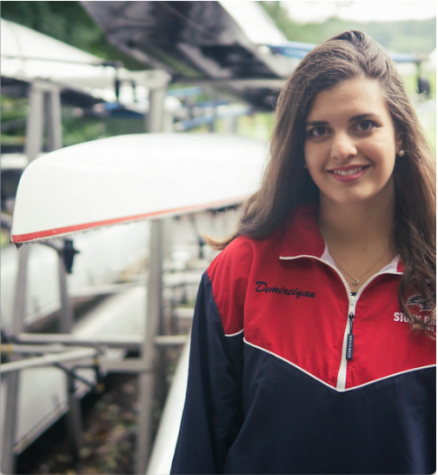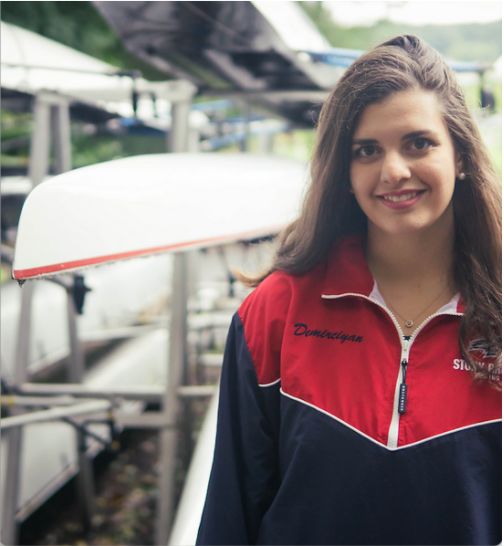 Other than carrying out her excellence in teaching to GNN, Ms. D would like to eventually extend her coaching and managing skills to North and start a rowing team. 
"I definitely hope to start a rowing club here," Ms. D said. "There are so many eager students and resources available that could make my ideas a reality in the future."
By only being here for a few months, she has picked up on the welcoming and understanding space that is facilitated within the student body, faculty, and administration at North. 
"Great Neck is the type of community that is able to speak their mind respectfully, and because of that you can have a fun environment," Ms. D said. "So, I was not nervous at all to start."
Ms. D is a great addition to the school and has had a considerable influence on many students and staff members thus far. 
"Everyone wants a teacher like Ms. D," junior Kayla Hakimi said. "Ms. D is a very social and bubbly person who has never had trouble being in front of a classroom, teaching, and supporting her students."
Leave a Comment
About the Contributors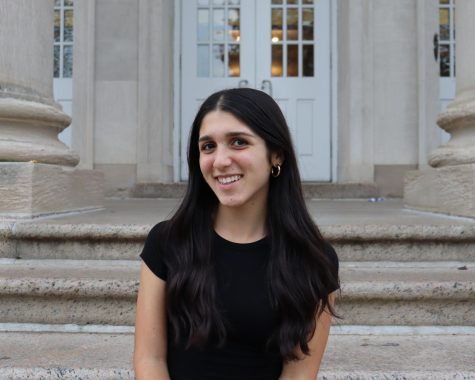 Amanda Lavian, Editor in Chief
Amanda Lavian is one of Guide Post's editors in chief. She runs with Great Neck North's cross country and track teams. She also enjoys playing softball...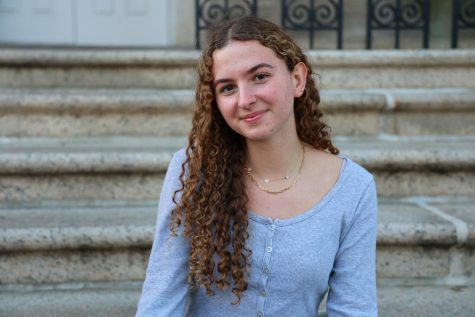 Salome Assaraf, Senior Managing Editor
Salome Assaraf is one of the Guide Post's managing editors. She enjoys being a part of the Varsity Swim Team and is an active member of many clubs, including...