Girls Varsity Swimming and Spotlight
Hang on for a minute...we're trying to find some more stories you might like.
"Swimmers, take your mark."  *BEEP*  The piercing note signaled the start of the meet that determined this year's conference champion. Both North and Uniondale Varsity Swim teams were undefeated before the home meet on Friday, Oct. 20. This meet was especially memorable for the varsity girls as it was the last meet of the season. The swim team trained intensely for this meet, ultimately deciding which team will move up to a higher conference next year.
After years with no divers, the swim team welcomed freshman Zoe Le. Le began diving in fifth grade, and is now ranked first in Nassau County and 23rd in the state. This year, she broke both a six and 11 diving records. During the diving divisions on Oct. 23, Le ranked first and qualified for states with an impressive score of 443. This November, she will be representing our school at the state diving championship.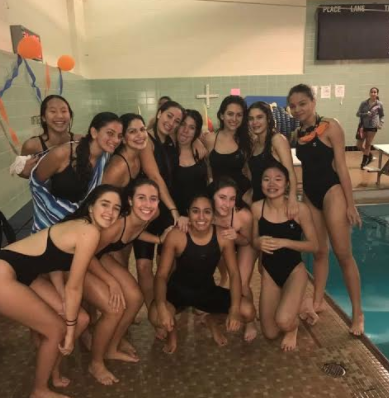 Reflecting the success in diving, the swim team has also had a prosperous season. Swim records set in the 1900s were finally broken this season. A new record was set for the 200 medley relay, as well as the 200 free relay, by Sarah Tsai, Daniela Vasquez, Daria Scolnick, and Carly Fan. Eighth grader Sarah Tsai set a new record in the 100m backstroke, previously broken in 2015. Tsai also set records in freestyle events for 50m, 200m, and 500m. During the swimming divisions on Oct. 24, Tsai placed first in 100m backstroke and qualified for states.
The swim team is very close knit and spirited, as girls who have not swam competitively before stepped up to race in difficult events. Junior Mandy Sun offered to swim the arduous 500m freestyle event, which is 20 laps. Freshman Rebecca Nahavandi volunteered to swim the strenuous 100m butterfly. Senior Cheryl Tung filled in the vacant 200m individual medley race, which consists of two laps of butterfly,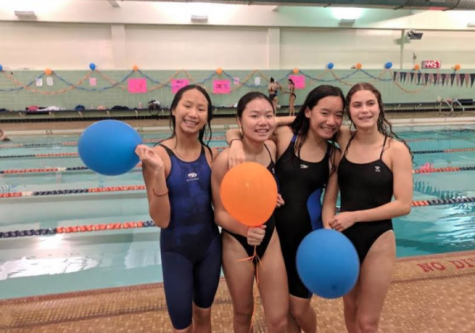 backstroke, breaststroke, and freestyle. Through hard work and perseverance, the undefeated girls swim team of the 2017 season, won the title of conference champions. Although this season is coming to an end, the swim team hopes for continued support next year as they strive to break more records.
About the Writer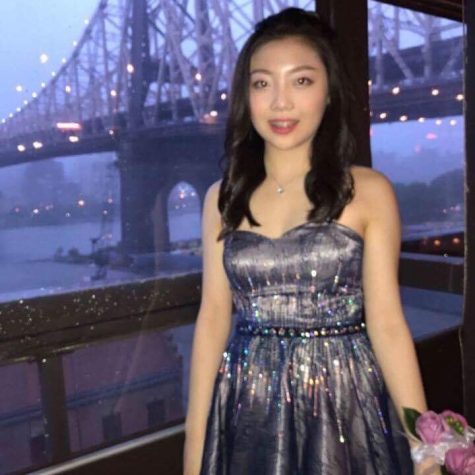 Keva Li, News Editor
Keva is Guidepost's News Editor. She is passionate about science and enjoys reading in her free time. She is also the co-president of Great Neck North's...