Brandy Melville: One Size Fits All?
In a time where the priority among the younger generation is body positivity and confidence in your own skin, Brandy Melville, along with other fast fashion clothing brands, is facing much backlash about their 'one-size fits all' policy. 
Brandy Melville is often the headline for the discriminatory 'one size' approach to clothing. It has become one of the few brands that still chooses to keep this policy, which infuriates many women. 
The overall brand can be labeled as laid-back fashion inspired by the Californian style. Think crop tops, band tees, hoodies, and sweatpants. When looking at the price tag, nearly every piece is noted as "One Size"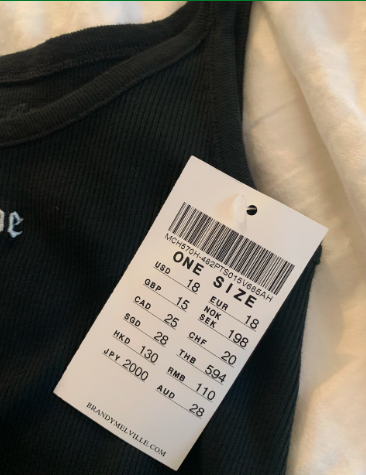 Many argue that Brandy Melville purposely makes their clothing fit the typical size extra small and customers who are "skinnier." They also have hoodies and sweatshirts described as "oversized." Yet for some, these clothing items are not an oversized fit, and rather fit them normally. 
"I love Brandy Melville clothing, but I believe that they should be much more open to including all people, no matter their size," said Junior Kyleen Kalimian. "I also think that the one size policy can cause feelings of insecurity within many young women, which isn't right." 
Despite all the criticism Brandy Melville has received, they continue to soar in the fashion industry, especially among teenagers. 
Many believe that not only is it very convenient when shopping, but they believe several items in the store can truly fit any individual. 
They enjoy the good quality of the items and they are sold for much cheaper prices than other similar stores. Every item in the store is under 50 USD, which is a reasonable price for many people.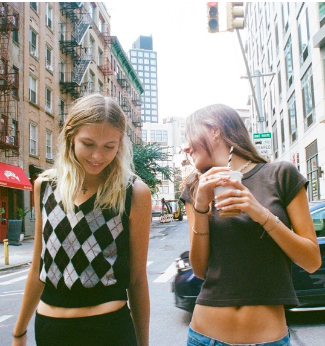 "I have been buying clothes from Brandy Melville since I was in seventh grade," said Freshman Katie Bell. "Although I understand that they can become more open to all people, I still believe that the majority of their clothing can fit anyone, and there is a wide variety of choices." 
It doesn't appear that Brandy Melville would be changing their exclusivity any time soon. While their one size fits all clothing is still selling, there is no reason for them to change. 
It is now up to individuals to decide for themselves whether they want to continue to support this popular clothing brand or criticize its outdated policy.
Leave a Comment
About the Contributor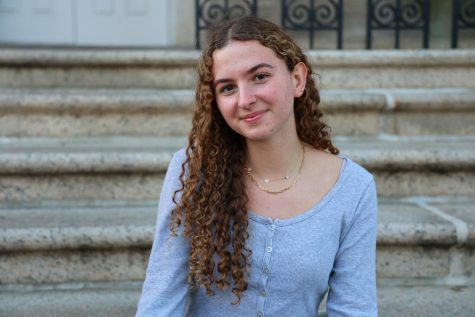 Salome Assaraf, Senior Managing Editor
Salome Assaraf is one of the Guide Post's managing editors. She enjoys being a part of the Varsity Swim Team and is an active member of many clubs, including...