Spirit Week Ends on a High Note with Blazers Day and the Pep Rally
This past Friday, the pep rally made a comeback after three long years. Flooding the gym, students whose faces were painted blue and orange waited with enthusiasm to see the cheerleaders and kitties perform. 
Students entered North High in their team jerseys and wore spirited, beaded necklaces. Student athletes proudly represented their teams by wearing and showing off their jerseys. During the day, classrooms were filled with excitement and enthusiasm, as everyone was anticipating the final bell to ring, signaling the beginning of the pep rally.
Many students expressed their feelings about Blazer Day and the pep rally. 
"I enjoyed repping the school," senior Carolina Swiatkowska said.
After the last period, all students went to the gym and sat on the bleachers in apprehension. Only the seniors had experienced a pep rally, so it was especially exhilarating. 
Zach Musheyev, a freshman, stated that he liked to see cheer and kilties perform. 
"I enjoyed the atmosphere," Musheyev stated.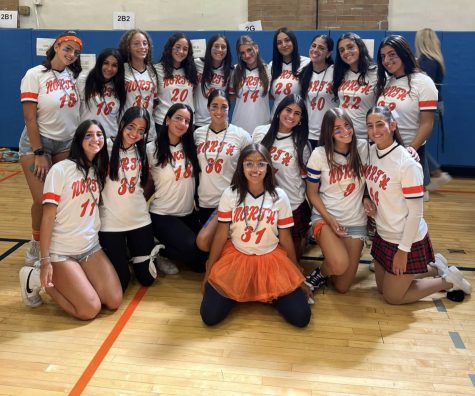 The first team to be showcased was the cross country team. Slowly, the rest of the varsity teams jogged. Some teams including the boys volleyball team and boys soccer team danced as they made their way. Students and staff continued to applaud each team as they entered the gymnasium.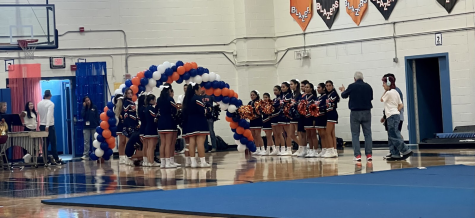 After all the sports teams ran out, the audience and athletes waited for the cheerleaders to do their thing. The cheerleaders danced with amazing coordination and smiles across their faces.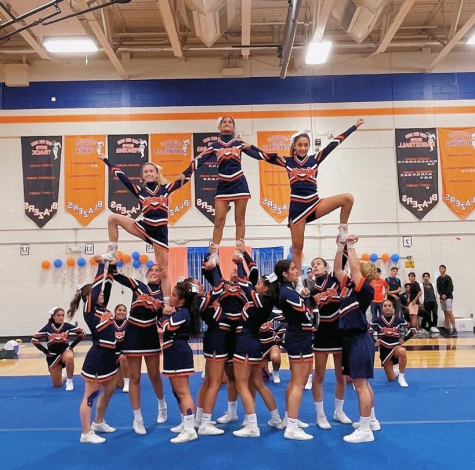 Meital Ashirzadeh, the junior cheerleader at the peak of the pyramid, was so happy to have pep rally for the first time in three years!" 
"I loved to perform in front of the whole school," Ashirzadeh said.  
Kilties was also mesmerizing to watch, as they performed with perfect synchronization. The girls came out in plaid skirts and shoes with pom-poms on them and began to kick to "Jumpin' Jumpin". With catchy songs and captivating dances, the crowd sang along and cheered for them. 
A lot of work and dedication went into their dance, as the Kilties Team practiced from seven to nine. Balancing this on top of school work takes a lot, especially for the girls who play additional sports before Kilties practice. Despite this, their late practices and hard work most definitely paid off. 
This week united and strengthened the North High community and has kicked off the start to a great, new school year. 
Leave a Comment
About the Contributors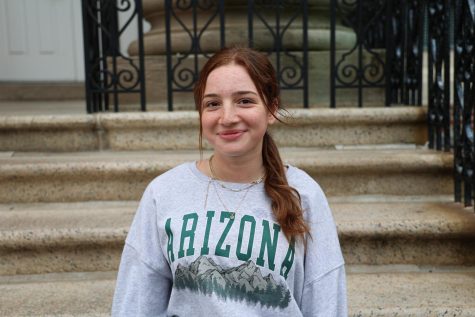 Lihie Kalfa, Managing Editor
Lihie Kalfa is a managing editor for Guide Post Online. She is an active member of DECA, the treasurer of the Animal Rights Club, and an officer of the...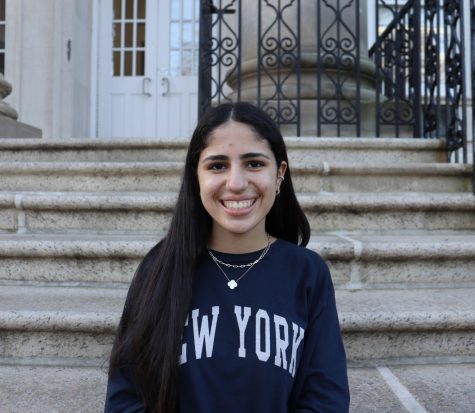 Justine Khadavi, Managing Editor
Justine Khadavi is one of Guide Post's managing editors. She is the secretary of the Pre-Med and Dentistry Club, President of the Entrepreneurship Club,...