Robotics Team's Success at FTC Qualifiers
The robotics team recently passed the FIRST Regional Qualifier competition. This event consisted of complex robot challenges with random objects such as cones. The team continues to train for the upcoming regionals competition.
After countless hours in room 46 under the supervision of Mr. Lipani, the robotics team qualified for the First Tech Challenge PowerPlay regionals competition last month. The event consisted of robot competitions as well as judge interviews.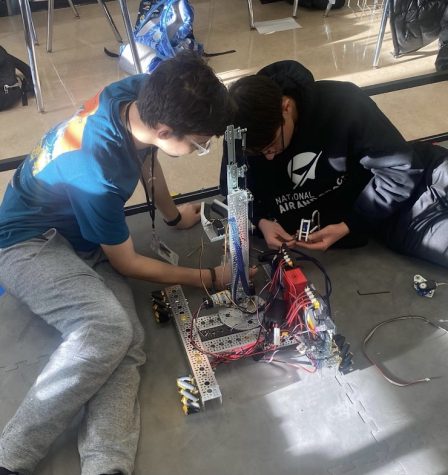 "At robotics, we work on a robot (building, programming, and driving using a video game console controller) for a competition organized by FIRST. This robot is to be optimized for a specific set of tasks," Senior Jordan Mayorga explains
"This year, our robot needed to be able to place cones on poles of varying heights, both automatically and under my control. The robot also needed to be able to park at a specific location on its own depending on different signals," he continues.
"I'm really proud of our team and everything we have accomplished. We've been thinking up and developing this robot for many months now and it's really great to finally see it in action and against other competitors," says junior Nicole Yeroushalmi.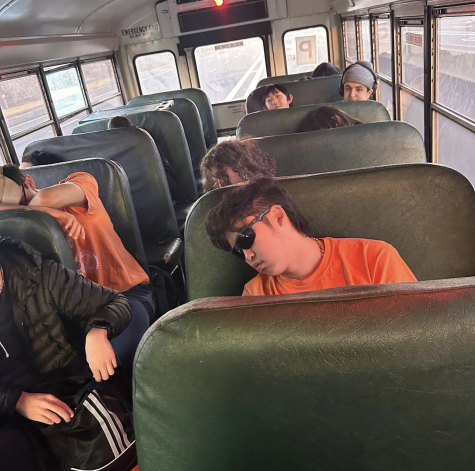 The qualifying competition consisted of many processes. A team was composed of two driver operators, a player and a coach. Each match was played with four randomly selected teams, and participants formed alliances between teams during matches.
There were 60 cones for robots to move around during rounds. Low and high junctions were placed through the playing field. Each cone placed on a junction earned points based on the height of the junctions.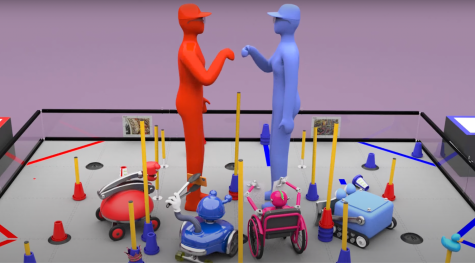 "The process was more or less straightforward. I was personally on the build team, and I can say that there were some problems and design changes we did have to deal with, but nothing that couldn't be done in polynomial time. Lipani's invaluable guidance really helped us pull through," says junior Ryan Cho.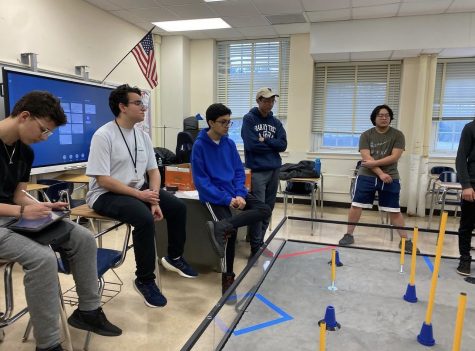 There were three parts of each round: the autonomous, driver control, and endgame section.  During the autonomous period, robots moved and parked alone without remote control. After, the driver operators could interact with their robots using a controller for about two minutes in the course of the driver control period. These individuals helped their robots pick up the cones and place them on junctions. Bonus points could be earned in the endgame period by owning junctions. In order to "own" a junction, teams would have to arrange cone placement in patterns, place team-specific colored cones on top of junctions, and cap junctions with a beacon.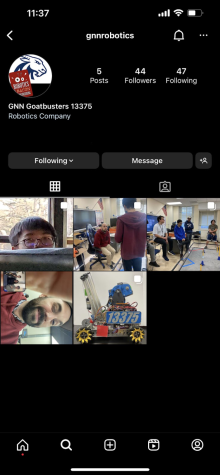 "As the main driver for the team, I'm very happy to see that the months of work we did collectively was able to pay off for us to move onto the regional championship," senior Jordan Mayorga said.
Although the competition was eventually hindered by WiFi issues, the robotics team managed to persevere. "Due to technical difficulties involving WiFi connection, all scores from the in-person competition had to be voided and instead, teams reported their own scores conducted from in-school rounds," stated Yeroushalmi.
"We had the highest score at the competition, which could've helped us greatly had the competition continued in person. Instead, we had to compete remotely, where we tied for third place, sending us to the Regional Championship," Mayorga added.
If the robotics team gets past the upcoming Regional Championship on March 12th, the team will travel to Houston, Texas for the FIRST Tech Challenge World Championship.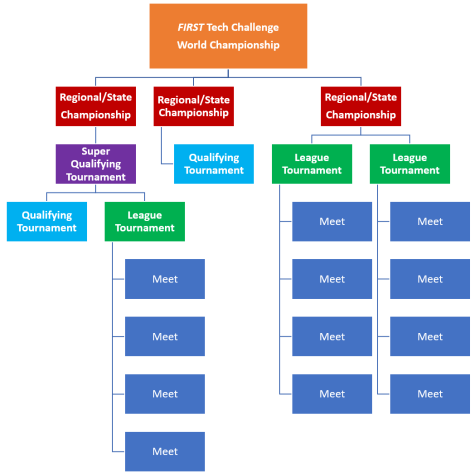 Looking forward, the robotics team is excited for the new opportunities presented to them. "We plan on continuing to improve our judge interviews as well as small adjustments to our robot, but nothing drastic," Yeroushalmi says.