Spring 2023 Lookbook
A guide to spring 2023 fashion.
The transition from winter to spring has been long-awaited, especially in the fashion industry. Moving away from the dark, dreary grays and blacks, spring calls for bright, bold colors. 
From vibrant shades of green, orange, and pink, to pastel tones of lavender and blue, we will see a colorful array of clothing this spring. Even though it is typical for these colors to make an appearance in these months, this spring will be hyper focused on this color palette.
Floral patterns will also be a major part of fashion in the coming months. Florals have been thought to be outdated for many years now, but they are making a comeback in skirts. "Honestly, I never liked floral patterns, but seeing them in a modernized sense makes me realize their true potential," said Daniella Cohen.
 Now, more than ever, midi and long skirts are being dug out of the 2000s closet. Many fashion enthusiasts rejoiced when the 'Y2K' trend came to an end. However, these new modernized Y2K pieces are getting all the excitement.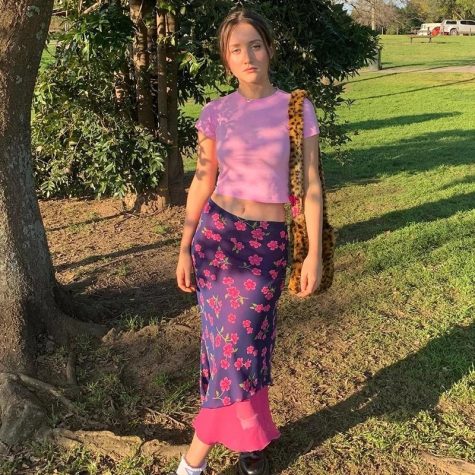 Y2K fashion is all about playing with proportions. Low-rise jeans, midi skirts, and crop tops are just some of the staple pieces for experimenting with this aesthetic.
Just like always, accessories will play an important role this spring. Statement earrings will be a big trend, with oversized hoops and colorful tassel earrings making a splash. Additionally, the 'DIY' earring will also continue to thrive in the coming months. This is where everyday objects are turned into jewelry. From guitar picks, resin gummy bears, and clay mushrooms, these earrings never fail to capture the attention of onlookers.  
We will also continue to see a lot of bold, chunky jewelry, such as thick gold chains and colorful beaded necklaces to accentuate the neck and face. 
When it comes to shoes—chunky sneakers, Converse, and the Tasman UGGS slipper are popular. This wide variety of shoes has thrived during the winter months, mostly due to their versatile characteristics. Besides their high comfort rating, these shoes also added a nice finish to any outfit.
"I know I can always count on my converse to pull an outfit through," said Sofia Shahid.
With the end of the AirPods revolution, many are finding comfort in headphones. Even though AirPods are easy to carry around, nothing can quite compare to the immersive experience of bass-boosted headphones. Among the top-ranked headphone companies are Sony and SkullCandy, even surpassing the Apple AirPods Max in the eyes of many. And, they always add a nice touch of aesthetic to an outfit.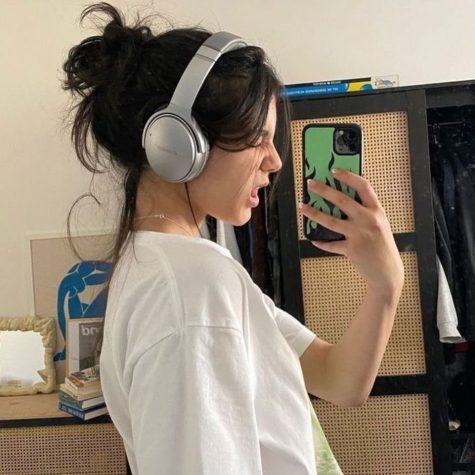 "I love my Bose headphones, they go great with anything I am wearing," says Ellen Barbu.

Tote bags are also going to continue to be a big trend this season. Tote bags were popular in the early 2000s, and we'll see a lot of them this year, primarily due to the revitalization of the Y2K fashion era. An essential accessory, tote bags, offer a practical and stylish way to carry your essentials, whether at school or on the move.
As for fabrics, we'll see a lot of natural materials like linen and cotton, as well as lightweight and breathable materials like silk and chiffon. We can also expect to see a lot of sheer and translucent fabrics, which will create a light and airy feel.
Adding to this cloud sensation, ½ zip-ups will be a must for any adventure. Whether traveling on a cloudy day, or going out late, these sweaters will be a must to stay trendy and warm.
We will see a mix of fitted and loose styles. Wide-leg and cargo pants will be good starts to any outfit, especially when paired with a shorter or more form-fitting crop top. 'Tiny Tees' will also offer a wide array of cute shirt options to never be stuck on creating an outfit. Tank tops are another good option, especially those with higher necklines.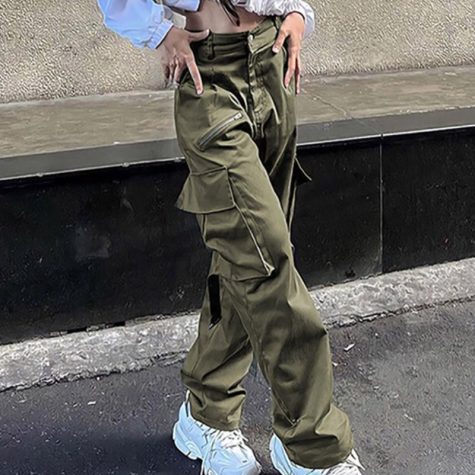 For a timeless look, button-down shirts and tailored pants will continue to give a formal, respectful, and well-kept look. 
We can also expect to see a lot of asymmetrical designs, with clothing items featuring one shoulder or one sleeve. 
Spring fashion is the perfect time to experiment. Whether you are trying out some bold statement pieces, going for a 2000s look, or just staying comfortable in some sweats, this season will be all about celebrating individual style and going out of your comfort zone. Happy styling!
Leave a Comment
About the Contributor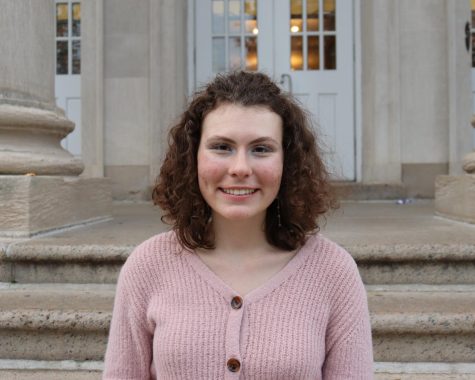 Stephany Barbu, Managing Editor
Stephany Barbu is one of Guide Post's managing editors. She is a varsity volleyball player and on the varsity fencing team. She is a passionate member...