The Equinox Attack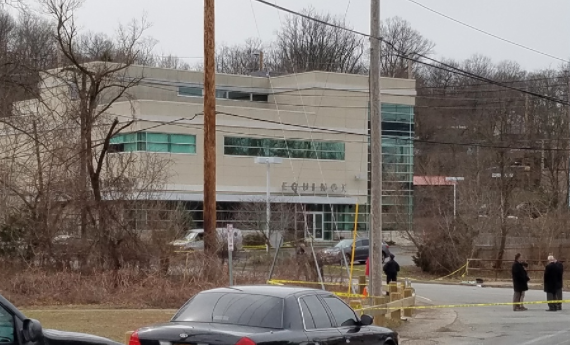 Hang on for a minute...we're trying to find some more stories you might like.
Terror struck the Equinox center in Great Neck on the morning of March 12, after a road-rage incident turned deadly. On the corner of Bayview Ave. and East Shore Road at 10:30 a.m., a stop sign signaled the beginning of the rampage. A driver of a Volkswagen pulled up to the sign, stopped obediently, but then refused to advance forward, attracting tension from two van-drivers pulling up behind him. Rather than merely driving away, the Volkswagen driver emerged from his vehicle carrying a baseball bat, immediately causing alarm as he smashed the windshields of the two vans.
In an effort to stimulate the situation, one of the van drivers emerged from his vehicle, only to receive a blow to the head with the attacker's bat.
Eventually a Nassau County rookie police officer arrived at the scene, along with a civilian trying to help. The police officer showed a great deal of restraint before ultimately being forced to pull out his taser. The civilian was beaten on the head shortly upon arrival by the suspect's bat, and was brought to North Shore University Hospital for treatment. Surprisingly, the advance made minimal impact on the suspect, as he continued to advance towards the officer while being repeatedly told to put the bat down. According to Nassau County Police Commissioner Patrick Ryder, "… his last instruction was to put the bat down, and the officer had no other option but to fire."
The altercation ended when the suspect was shot in the chest, later dying at North Shore University Hospital. He was identified as Michael Ward, sought after by the NYPD for a crime spree in New York City that he had begun on Saturday.
On Saturday night, a 77-year old man was punched and had $20 stolen in the Bronx, while another pedestrian was injured in a hit-and-run at 4:20 a.m. Tuesday morning. Ten minutes later, a woman's Honda Odyssey was stolen while she was delivering newspapers in Manhattan. Her car was found at the next crime scene, where a man was punched in the face and had his 2018 Acura stolen.
Officials have confirmed that Ward was behind all of these crimes, and has at least 13 prior assaults and robberies in Virginia.
About the Writer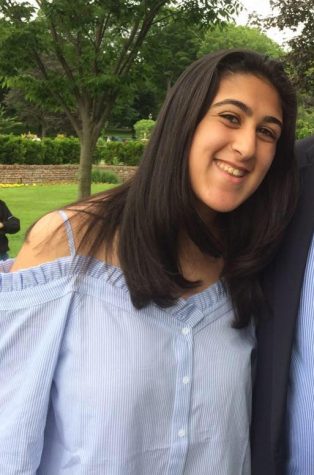 Veronica Kordmany, Sports Editor
Veronica Kordmany is Guide Post Online's Sports Editor. As a passionate book-nerd, Veronica has made her love for English clear in numerous ways. Throughout...