21 Savage Released From ICE Custody
Hang on for a minute...we're trying to find some more stories you might like.
Rapper 21 Savage was released on bond after being in Immigration and Customs Enforcement custody for nine days, due to allegedly overstaying a British visa.
After his February 12th release, 21 Savage, whose birth name is Shayaa Bin Abraham-Joseph, was granted an expedited deportation hearing.
Abraham-Joseph has been living in the US illegally for thirteen years, immigration officials said. Abraham-Joseph was brought to the US from the United Kingdom. as a seven year-old child, and his parents never renewed his visa, the officials explained. Although he remained without a visa for years, he applied for a U-visa in 2017, his attorney, Charles Kuck said.
A U-Visa is a visa which is "set aside for victims of certain crimes who have suffered mental or physical abuse and are helpful to law enforcement or government officials in the investigation or prosecution of criminal activity," according to US Citizenship and Immigration Services.
Abraham-Joseph's British origin was a shock to his fanbase, who knew of Abraham-Joseph as "straight up out the six," a lyric from hit song "Bank Account" which refers to Zone six, an area of East Atlanta, Georgia, where he was raised. Fans and critics seized the opportunity to go viral, creating many memes about his British upbringing.
Abraham-Joseph's high profile put a spotlight on what some argue is an unjust immigration system. He was not given bond after he was detained, although he was not deemed a flight risk nor a danger to his community. Those factors determine whether one would receive bond in typical cases.
In a time where the debate over the US' Southern border policy has reached front and center in our political climate, Abraham-Joseph used his platform to illuminate the struggles of undocumented immigrants to the US: "He will not forget this ordeal or any of the other fathers, sons, family members, and faceless people, he was locked up with or that remain unjustly incarcerated across the country. And he asks for your hearts and minds to be with them," Abraham-Joseph's legal team said in a statement
He received an outpouring of support from fellow celebrities, such as Post Malone, Kendrick Lamar and SZA, who, along with other famous supporters, made a video highlighting perceived cracks in our immigration system.
21 Ways You Could Be Detained If You're Undocumented in America | Mic Exclusive
In an additional show of support, producer Metro Boomin wore a jacket emblazoned with the phrase "Free 21 Savage" on the back during his performance on The Tonight Show Starring Jimmy Fallon.
Abraham-Joseph, who was featured on Post Malone's grammy-nominated song "Rockstar," had been scheduled to perform his verse at the Grammys, his publicist Tammy Brook said. However, he spent that night in ICE custody.
In addition to the celebrity support, Abraham-Joseph himself opined on the state of our immigration system in an interview on Good Morning America. "I don't feel like you should be arrested and put in a place where a murderer would be just for being in the country for too long," he said.
While Abraham-Joseph continues to feel vulnerable to deportation, his legal team is confident that he will not be deported to the United Kingdom.
"Mr. Abraham-Joseph is a role model to the young people in this country, especially in Atlanta, Georgia, and is actively working in the community leading programs to help underprivileged youths in financial literacy," lawyer Dina LaPolt said in a statement.
About the Writer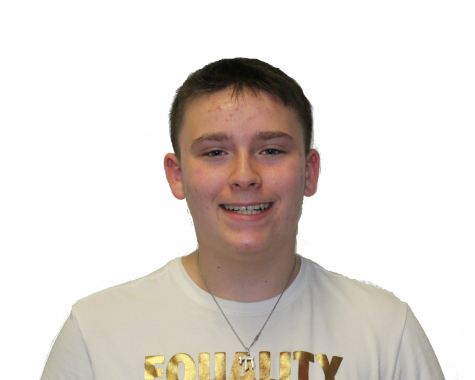 Brenner Yellis, Associate Editor
Brenner Yellis is one of GuidePost's associate editors. He is very passionate about basketball, baseball, and US politics. In addition, his middle school...