Horses in the Back and Gucci Cowboy Hats – Lil Nas X's "Old Town Road" Prompts Controversy and Community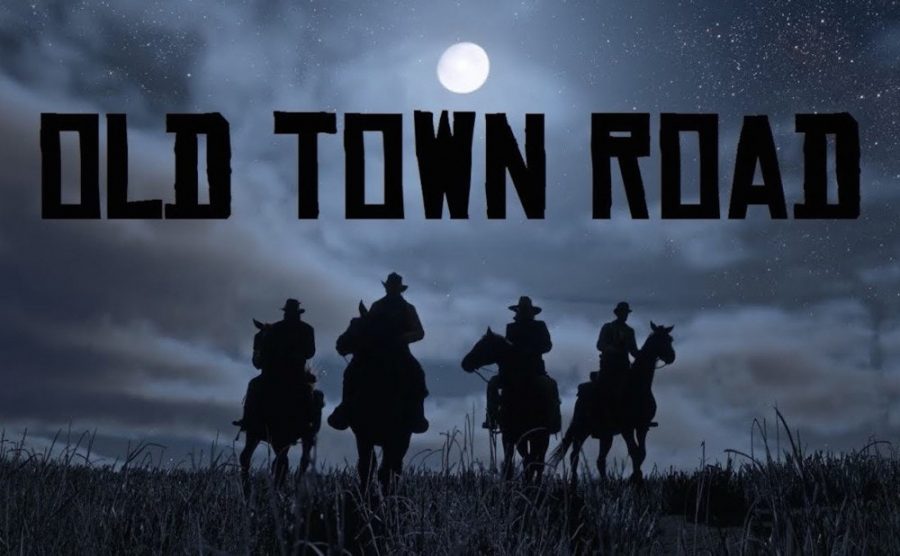 "Old Town Road," the genre-blending, controversial country trap song made waves in the music industry recently. Lil Nas X's single rocketed to the top of numerous charts, smashing records and sparking debates as the rapper sang about his horses in the back.
As of April 8, "Old Town Road" has risen to the No. 1 spot on Billboard's Hot 100 Singles chart, as well as No. 53 on Billboard's Country Airplay chart. The track has also reached No. 1 on multiple other Billboard charts, including the Hot Rap Songs, Hot R&B/Hip-Hop Songs, Rap Streaming, and R&B/Hip-Hop Songs Digital Sales charts. "Old Town Road" has generated over 80 million streams in the U.S. last week, surpassing the previous single-week record of Drake's "God's Plan" at 69 million streams.
Released on Soundcloud in December, "Old Town Road" gained traction from the TikTok Yeehaw Challenge. As social media and internet culture took hold, the track gradually gained momentum. Tagged as a country song by Lil Nas X, landed on No. 19 on Billboard's Country chart during the week ending March 16.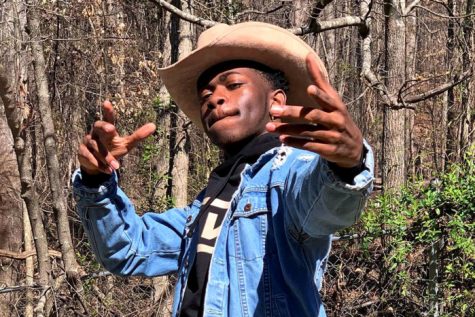 Despite its success, Lil Nas X's country trap song was the center of massive controversy last month. After reaching its spot on the Country chart, Billboard removed the track, deeming it not "country" enough.
"When determining genres, a few factors are examined, but first and foremost is musical composition," Billboard said in a statement to Rolling Stone. "While 'Old Town Road' incorporates references to country and cowboy imagery, it does not embrace enough elements of today's country music to chart in its current version."
Soon after, celebrities and media weighed in on the decision. While some defended Billboard's choice, describing the country tag on "Old Town Road" as a marketing strategy, others took issue with the company's reasoning.
"It was so obvious to me after hearing the song just one time," wrote Billy Ray Cyrus, Kentucky country icon, in a tweet. "I was thinking, what's not country about it? What's the rudimentary element of a country and western song? Then I thought, it's honest, humble, and has an infectious hook, and a banjo. What the hell more do ya need?"
After that tweet, Billy Ray Cyrus collaborated with Lil Nas X to release an official remix of "Old Town Road" on April 4. By utilizing vocals from a white country celebrity, the remix renewed controversy regarding genre and race, despite Billboard stating to Rolling Stone that its "decision to take the song off of the country chart had absolutely nothing to do with the race of the artist."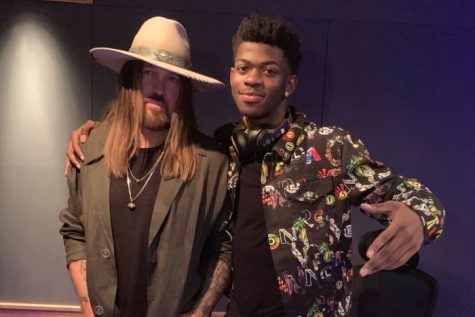 "The song is definitely a rap song," said Sam Sanders, host of NPR's It's Been A Minute. "But who decides what is or isn't country music is very subjective. Lots of folks are saying 'Hey, Billboard, Hey, country, You allow white artists to get on these charts with songs that aren't quite country all the time.' There are artists like Sam Hunt who was clearly influenced by hip-hop, artists like Taylor Swift who made country songs that were more pop than country for years."
However, despite the ongoing discussion surrounding the definition of genres and the role of race in this debate, hope still remains that "Old Town Road" will return to the Country chart.
"Billboard welcomes the excitement created by genre-blending tracks such as Lil Nas X's 'Old Town Road' and will continue to monitor how it is marketed and how fans respond," Billboard told Rolling Stone. "Our initial decision to remove 'Old Town Road' from the Hot Country Songs chart could be revisited as these factors evolve."
About the Writer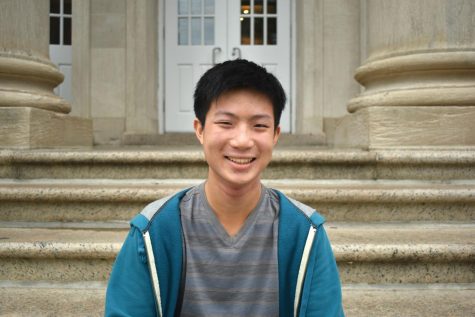 Raymond Lin, Editor-in-Chief
Raymond Lin is Editor-in-Chief for GuidePost. He enjoys writing about science research and school policies that interest students at GNNHS. He is a member...