Great Neck Stands with BLM
On June 7, the flag at Firefighters Park hung limply at half-staff, as if mourning in solidarity with the civilians who had gathered to protest the many deaths at the hands of police brutality.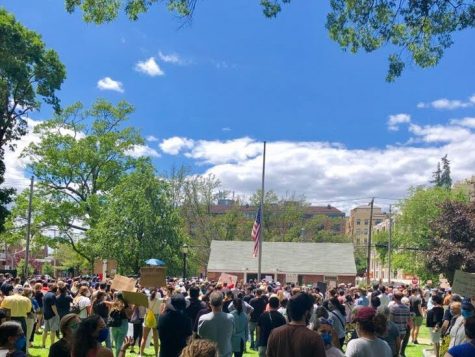 Following the murder of George Floyd the previous Monday, the Black Lives Matter (BLM)  movement rapidly picked up speed, launching both peaceful and violent protests across the country. In support of the growing fight for racial justice, a group of Great Neck high school students organized the march for BLM last weekend. The primary organizers of the protest were North High students Bryanna Sosa, Ellie Lampione and Chelsea Cohen and Great Neck South High School's Elizabeth Sokolova.
The turnout for the protest was a pleasant surprise. Well over 700 people gathered at the park, many hoisting signs with various slogans and statements in support of the BLM movement.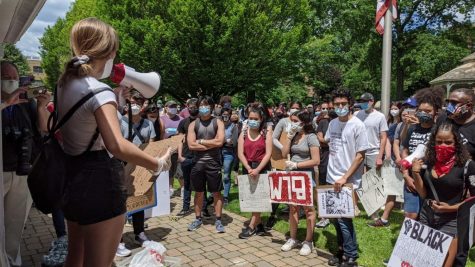 "We also were definitely not expecting 700+ people," Cohen said. "The only hiccup was that a big branch fell at the entrance of the Grace Park so we had to leave out the other way, but that wasn't a big deal."
Their words and signs fiercely resonated with the black community, but the protesters were anything but violent. The majority of attendees wore masks that covered their mouth and nose, conscious of the ongoing coronavirus pandemic. The Nassau County Police Department had also blocked off Middle Neck Road so that protestors could peacefully embark on their approximately 1.5-mile march to Village Green Park.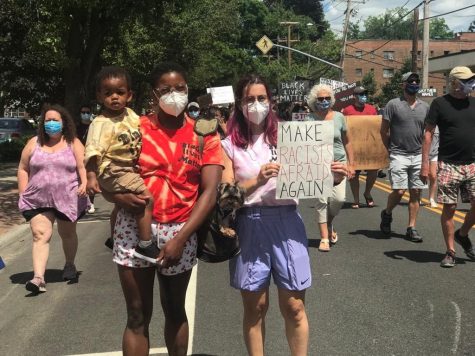 Cohen explained that the march went much better than expected.
"We didn't expect the police to accommodate us so well by blocking off all of Middle Neck Road for us, so we actually made the decision to do our 8 minutes and 46 seconds of silence in the park rather than on Middle Neck Road so we could just march the whole way," said Cohen, referencing the 8 minute and 46 second period of time for which George Floyd was suffocated by law enforcement officers before his death.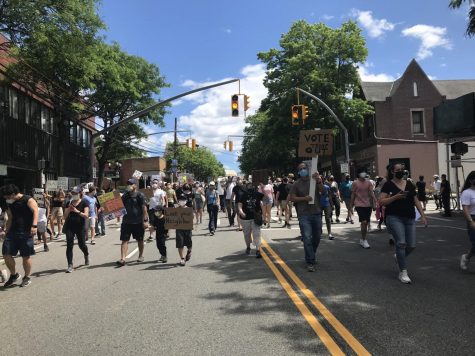 As a person of color growing up in a predominantly white community, Cohen explained why the protest in her hometown was particularly important to her. 
"Protesting in other places made me feel like a part of the [BLM] movement, but in Great Neck, it was personal because I'm not just saying 'black lives matter'; I'm saying my life matters to people who actually know me and have gone to school with me for years," Cohen said. "I hope it hit a bit harder for them."
"The students did a great job galvanizing the community together as we stood up for an issue that has plagued our country for too long," said Jordana Levine, Great Neck resident and protest attendee. Levine also felt that the protest "provided students with an opportunity and a safe platform to share their own experiences in dealing with racism right here in Great Neck."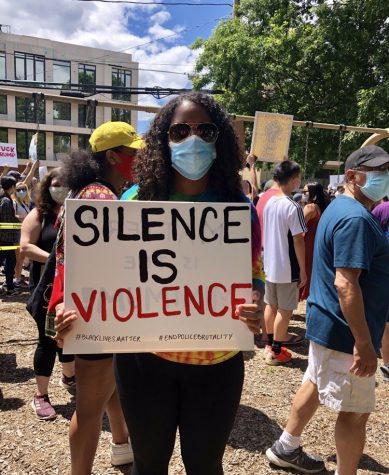 Although the protest itself was indubitably successful, Cohen's concern for the sclerotic attitude towards racism in Great Neck remains. 
"Honestly, I wish I could say that it [the BLM march] would change the environment here, but if I'm being honest, I doubt it did, and if it did, it won't be long-term," Cohen said. "The conversation about police brutality and the protests and the Black Lives Matter ordeal isn't one that's talked about too much, at least from what I've seen and heard. We hear about civil rights in soc class, but in terms of today, I think our exposure is limited."
Like Cohen, Levine saw the protest as merely a step along the way to truly raising lasting awareness within Great Neck. 
"I believe we need to focus on next steps and find meaningful ways to engage in dialogue and action in order to address this on an ongoing basis," Levine said.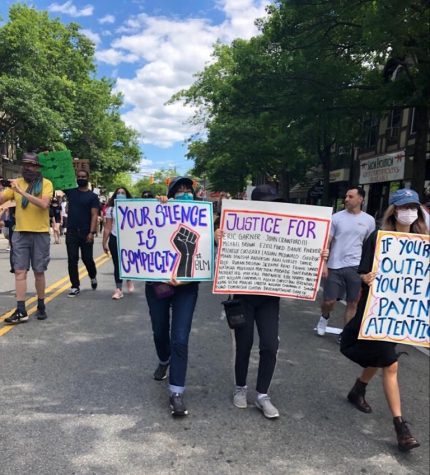 Whether or not the march created any drastic change within Great Neck is still questionable, but the event had a firm impact on those who attended and was definitely a step in the right direction towards both creating a more united community and supporting the fight for racial equality in the U.S. 
Leave a Comment
About the Contributors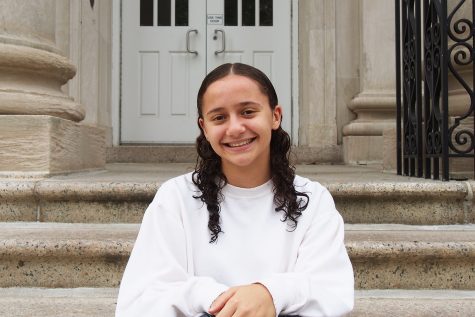 Natasha Khazzam, Managing Editor
Natasha Khazzam is one of Guide Post's managing editors. She enjoys art, foreign languages, and writing, and is an active member of numerous clubs such...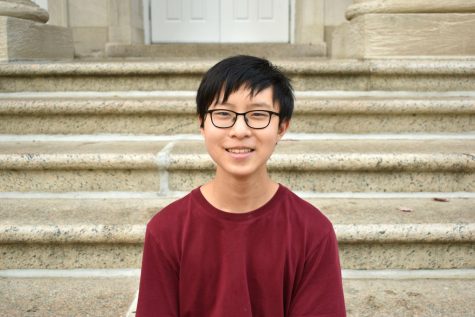 Kenneth Xiao, Managing Editor
Kenneth Xiao is one of Guide Post's managing editors. He enjoys writing lighthearted articles about life at North High. He's an officer in the debate...