Blazers Compete at State Track & Field Championships
On March 5, seniors Adam Namdar and Natasha Khazzam competed in the New York State Indoor Track Meet at the Ocean Breeze Athletic Complex in Staten Island, NY. After finishing first in the boys' high jump and second in the girls' 1000m race at the Section 8 State Qualifier Meet on Feb. 16, respectively, Namdar and Khazzam showcased their talents once again before the start of spring track.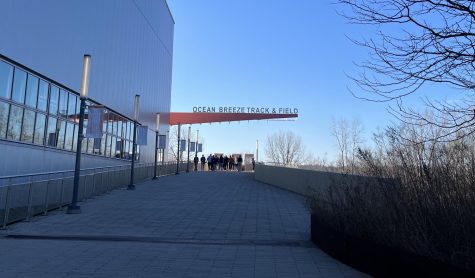 For Khazzam, simply qualifying for the meet was an accomplishment. "It was something I've been working towards since my sophomore year, so achieving that goal was incredibly special," she said.
Khazzam placed 19th in the 1000-meter race, beating her personal best by one second. Being surrounded by top runners in the state was intimidating for Khazzam, so the general air of pre-meet excitement and anticipation was magnified.
"I often feel as though I'm not just running for myself, but for my teammates as well, which definitely helps motivate me," Khazzam said. This mentality allowed her to push through the nerves that accompanied the intense atmosphere at the State Championships. A tight-knit support system of coaches and teammates was also a major factor in Khazzam's success. "I can say with absolute certainty that I wouldn't have been able to do this without Bonvo, Corrao, and my teammates," she said.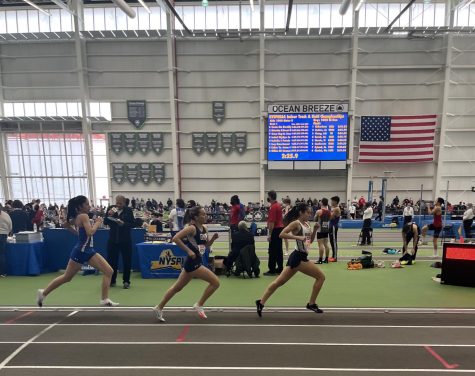 "Natasha has had injuries that have created setbacks for her both mentally and physically. Some of these injuries may have deterred other athletes from coming back to the sport, but being the tough person that Natasha is, she was able to get through each of those setbacks and come out even stronger on the other side," said girls' head coach Joseph Bonvicino. "I am so fortunate to be her coach, because she truly is special! Being very fast is the icing on the cake, but her character is why she is one of the most remarkable people I have had the luxury of coaching," he added.
For Adam Namdar, the State Meet was one of two championship meets before the season's end, as he also competed at Nike Indoor Nationals on March 13.
"When I realized I had a real chance at [becoming the] state champ[ion], that became my new goal," Namdar said. "I ended up jumping 6'5" at states, which was a new personal record, but finished second place. First place also jumped 6'5", but he did it in fewer attempts than me."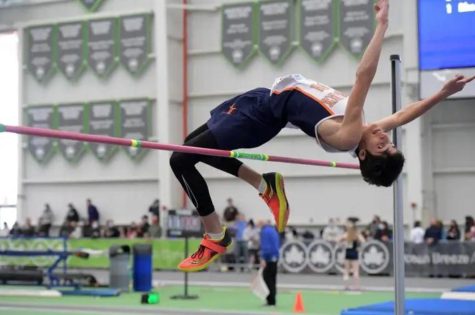 While somewhat frustrating, Namdar's second-place finish was a tremendous accomplishment, as he became one of the very few all-state and all-federation athletes in North's history. Namdar also qualified for the Nike Indoor National Meet, where he placed seventh in the nation. "It was an incredible experience meeting and being surrounded by some of the best high school athletes in the country," he said.
Namdar just missed out on All-American honors, as the title goes to sixth-place finishers and up, but he knows this is not the end of his career. In fact, Namdar has already qualified for the National Meet in spring track.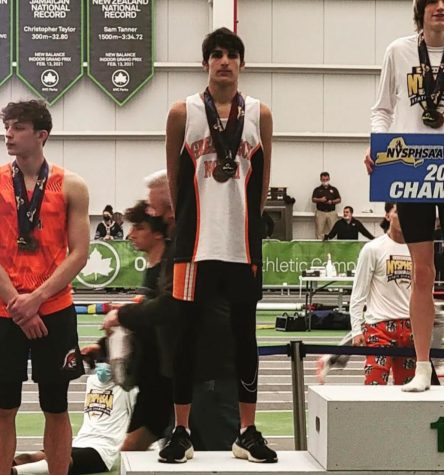 Like Khazzam, Namdar also credits his success to his coaches. "Coach McKenzie and Coach Henriquez have been a big help and I couldn't have been here without them."
The raw talent and pure quickness of Adam's track journey has amazed his coach, Adam McKenzie. "The season and a half for him to get to the level that he has is just phenomenal, it's pretty much unheard of," McKenzie explained. "We're just looking for a great outdoor season where there can be more practice with the pit and he can really excel."
Leave a Comment
About the Contributor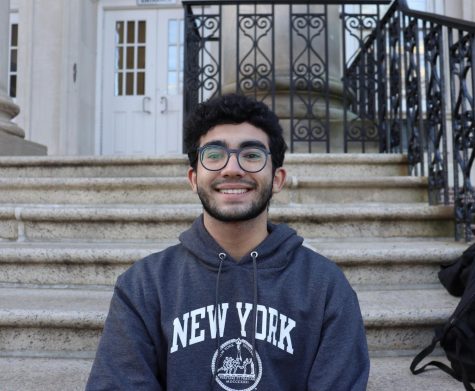 Dylan Kohanim, Senior Media Manager
Dylan is one of Guide Post's media managers. He is currently the captain of the Varsity Tennis team and Varsity Volleyball team. He is also the Founder/President...