Artemis I Launching in November 2022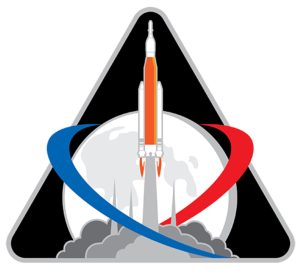 Over 50 years ago, the combined efforts of humanity led to our first landing on the moon. Today, we are on the cusp of reaching and surpassing this goal with the Artemis missions, which will explore and establish our presence on the lunar surface, as well as serve as a launchpad to the next step: Mars. 
This lofty goal begins with Artemis I, an uncrewed launch that will serve as a flight test to ensure crew safety during a crewed flight. It will test a safe launch and descent to and from the moon, as well as test new technology and instrumentation, demonstrating and establishing groundwork for our exploration into deep space. 
The Orion Spacecraft, which will bring astronauts into lunar orbit, will launch into an orbit that will take it further than any other spacecraft built to carry humans, traveling 280,000 miles from Earth and circling thousands of miles away from the moon.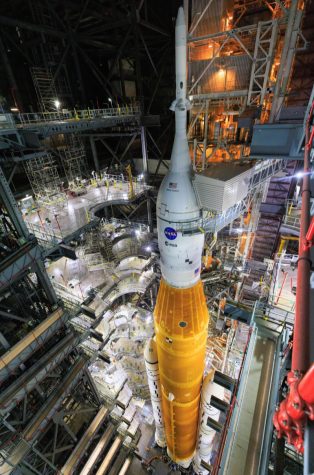 Currently, Artemis I is secured in High Bay 3 at Kennedy Space Center in Cape Canaveral, Florida to be assessed and checked. The current launch period is between November 12 and November 27, where the Orion Spacecraft will be launched from launch pad 39-B. 
There have been multiple attempts to launch Orion, starting with the first launch attempt on August 29, 2022. This attempt was scrubbed after a malfunction with a hydrogen bleed line occurred. 
The launch, initially scheduled for 8:33 a.m., was delayed for two hours while NASA troubleshooted Orion's fourth engine, whose hydrogen flow did not match the three other's. 
A second launch attempt was made on September 3, 2022. Orion's hydrogen fuel began leaking from the bottom of the rocket as it was being filled with gallons of fuel. The tanking operation was paused as engineers attempted to seal the leak in the supply line, before the launch was called off.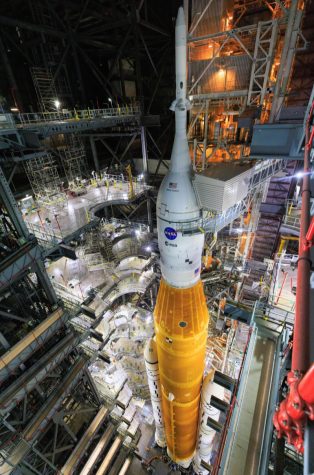 NASA did not make another attempt until the next launch period, September 27, 202, which was called off in preparation for Hurricane Ian. For its safety, Orion was rolled back to the Vehicle Assembly Building, where it stands now. 
Currently, NASA plans to launch Orion into Moon orbit during the November 12-27 launch period, which will give time to "evaluate any potential constraints before NASA sets a target date for the next launch attempt," according to a post on NASA's blog. 
The Artemis Missions hold great significance for the future of space exploration, and are intended to pave the way for an eventual crewed mission to Mars. 
While these Artemis missions aim for even greater exploration of the lunar surface, NASA's long-term plans involve the construction of a lunar space station and an eventual habitable moon base. And each step of NASA's Artemis missions brings us closer to our leap into deep space.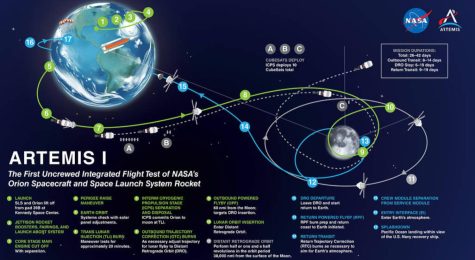 Leave a Comment
About the Contributor
Gloria Hsia, Associate Editor
Gloria Hsia is one of Guide Post's associate editors. She is an active member of several clubs, including DECA, Robotics Club, and Art Club. In addition,...